Did you know that it is possible to buy an approved used Toyota online through our national website? And thanks to a simple four-step process, it's never been easier.
Our comprehensive online facility allows you to view a wide range of approved used Toyota vehicles and arrange every detail of your purchase without leaving the comfort of your home. You can even receive a guaranteed part-exchange valuation for your existing car at the same time.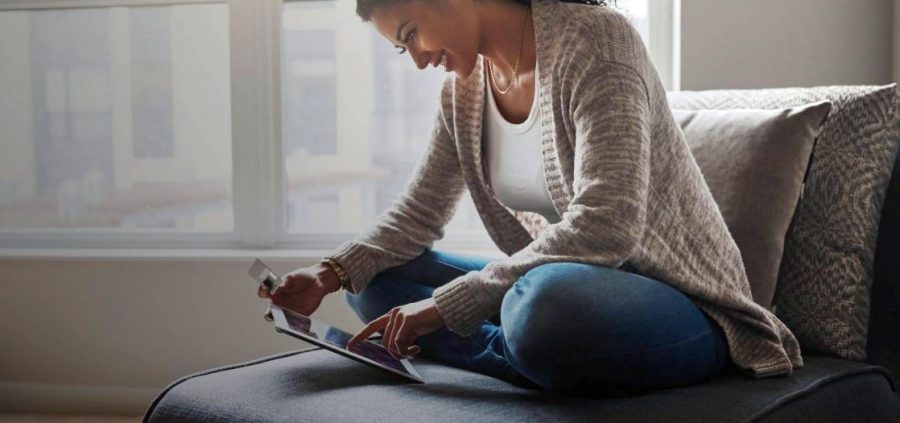 How does it work in practice? Each of the steps is explained in more detail below.
Step one: select your approved used Toyota
Open your browser and enter www.toyota.co.uk/buy-online-used, or click the 'Offers & Buy' tab at the top of the page and then select 'Buy a Used Car Online'.
As well as being able to explore the latest finance deals and multiple benefits of buying an approved used vehicle, this is the hub from which you can conduct your vehicle search.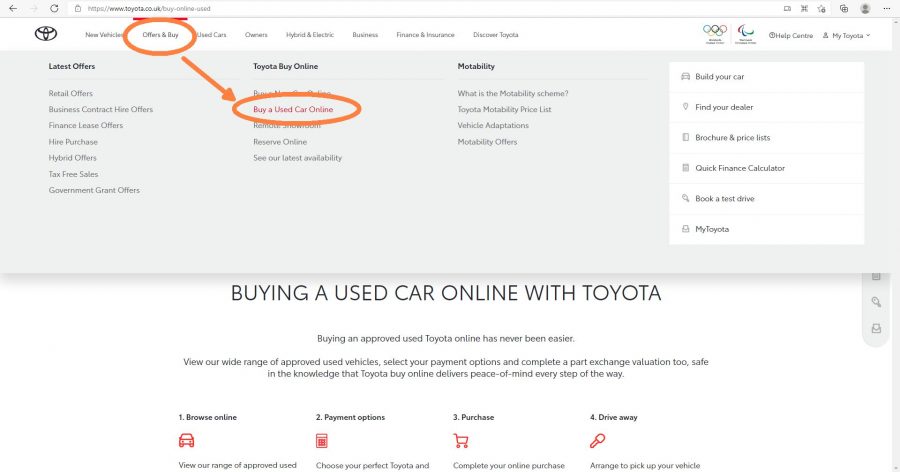 To start your vehicle search simply click the red 'Buy Used Online' button. The search facility allows you to identify results based on vehicle model, price banding, monthly payment or fuel type. To help you narrow down the choice even further, each vehicle listing includes a wide selection of images, a comprehensive description and an overview of its equipment.
Step two: choose a payment option
When you have identified the perfect approved used Toyota, now is the time to decide how you will pay for it – outright or through a finance package tailored to suit your budget. Either way, this next step begins by pressing the 'Vehicle Details & Finance' button.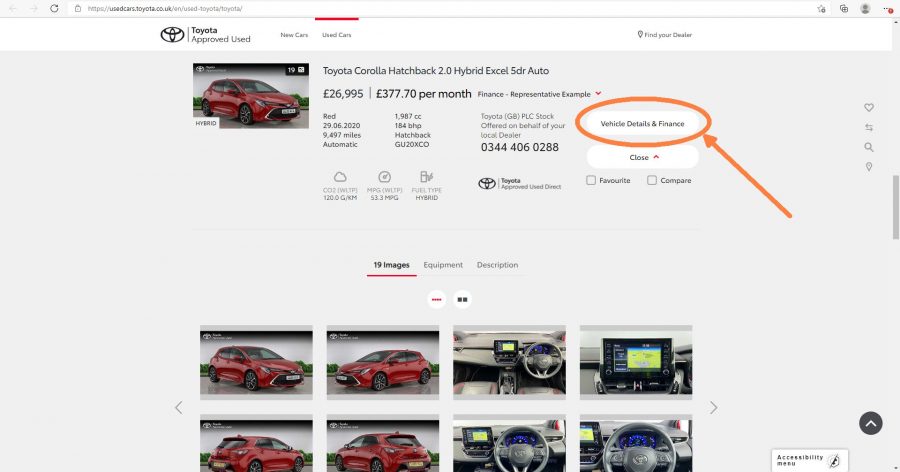 You will then be shown three options: buy online, calculate finance, or enquire by email. The first takes you through a one-off payment that allows you to buy the vehicle outright, while the second offers the possibility of configuring the payment schedule in order to spread the cost of the vehicle over a number of months or years.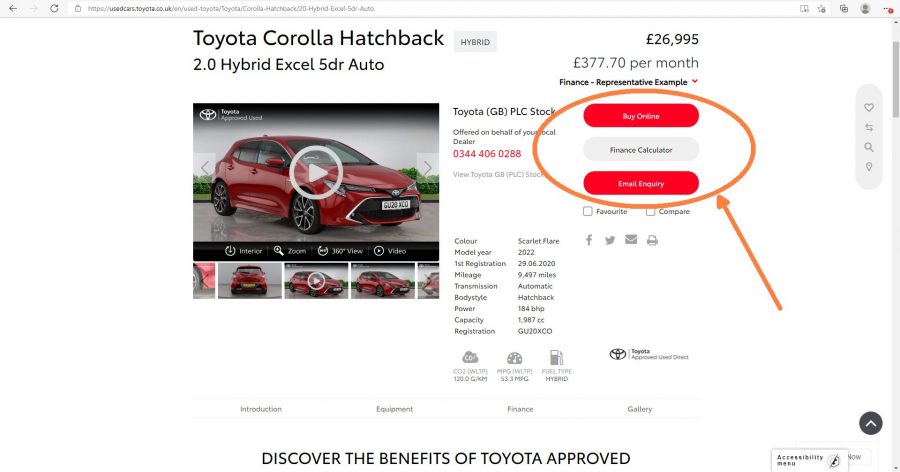 Whichever payment method you plan to choose, at this stage you also have the option to get a guaranteed part-exchange valuation for your existing car. The conditions for this guarantee and the overall process is explained in greater detail in this article.
Step three: complete your order online
With all the details now laid out in front of you, this step represents your final opportunity to make alterations to any finance agreement you may have commenced in the previous step. You will also be required to select your preferred Toyota centre to conduct the vehicle handover.
Once you are happy with either the outright payment figure or the duration and monthly cost of any finance arrangement, you can go ahead and complete the online checkout process.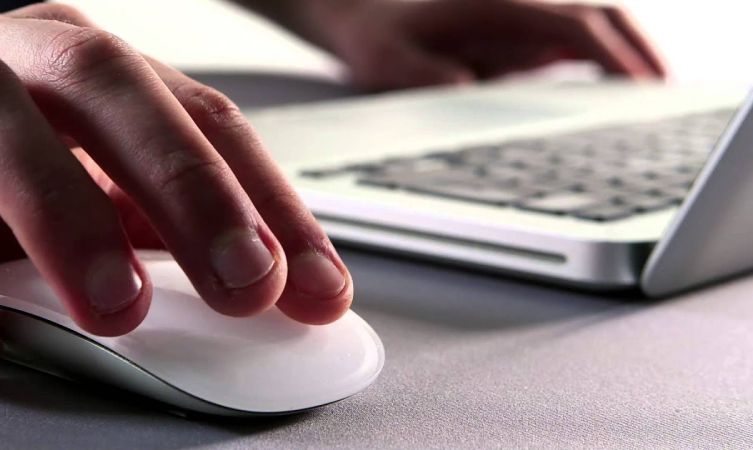 Step four: receive your car
The online purchasing to buy a used Toyota is designed in such a way that the only time you are required to visit a Toyota retailer in person is to collect the car. Our online team will contact you to arrange a suitable date and time to handover your new Toyota Approved Used vehicle from your chosen centre. The staff there will be happy to support you with any aftersales care you may require, such as servicing, accessories, insurance, MoT or advice.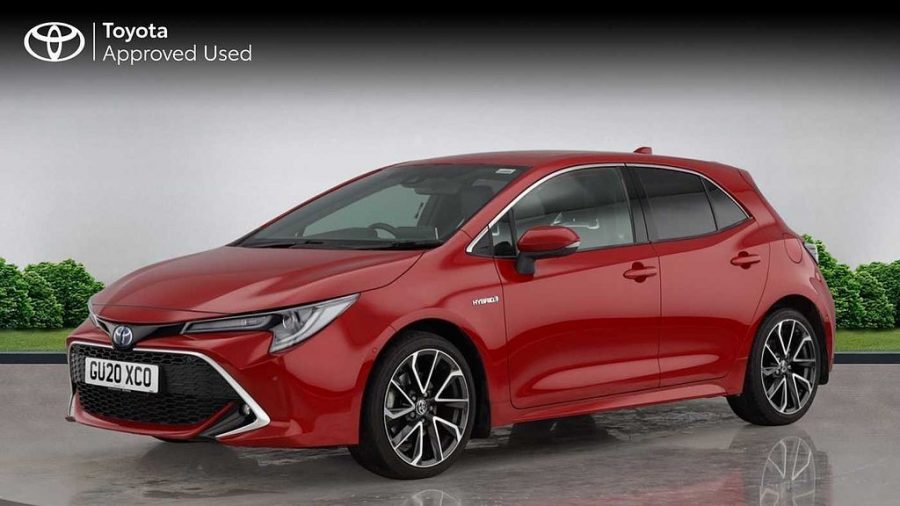 Feedback from customers has praised the seamless transition from engaging with the online process to the handover experience at the retailer.