With the world premiere of the full-hybrid Aurid HSD and the first European showing of the FT-86 Sports Concept both taking place at this year's Geneva motor show, you would be forgiven for thinking Toyota had more than enough to unveil to the world's press. Think again. Ladies and gentlemen, please welcome the 2010 RAV4…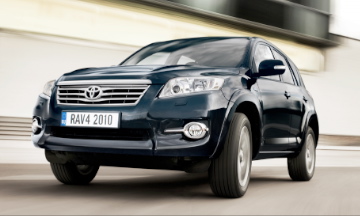 Complete with a restyled, more aerodynamic front-end, the new RAV4 offers a full range of Toyota Optimal Drive powertrains for the very first time in the UK. This means that buyers will have the option of 2.0-litre Valvematic petrol and 2.2-litre D-4D and D-CAT diesel engines. A six-speed manual gearbox will also be available, as well as Toyota's Mutridrive S and six-speed automatic transmissions. CO2 emissions start from just 150 g/km.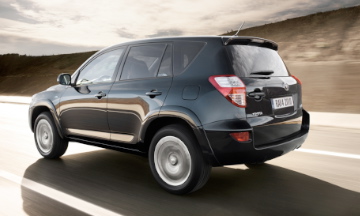 Toyota hasn't just focused on the technical spec. Every passenger will feel the benefit of the new leather and Alcantara interior, ensuring that Europe's original recreational compact SUV comes with an added touch of luxury in 2010 and beyond.