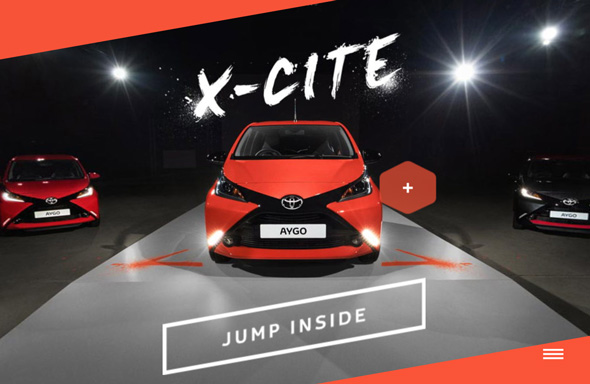 Now you can experience the all-new Toyota Aygo wherever you are with an immersive new website for your smartphone – Toyota.co.uk/Aygo360 (remember, this is designed for smartphone users – you won't experience it fully on your desktop).
In the Aygo 360 mobile experience you can navigate around a virtual showroom – finding out about the new Aygo range, its options and even look inside the car to see what it's like from the driver's seat. Once there you can explore the whole interior of the car just by moving your phone.
You can zoom in to see the fine details of the funky interior or tap on hotspots to get more details on the car's exciting looks.
Finally, you don't need to download anything – Aygo 360 works through your phone's browser.
Visit Toyota.co.uk/Aygo360 on your mobile to see for yourself.
Desktop users can find out more details on the all-new Aygo by visiting Toyota.co.uk.
See also:
2014 Toyota Aygo price and specifications
X things you need to know about the all-new Toyota Aygo
Toyota Aygo: Reviews round-up
Toyota Aygo invisible driver prank with Rahat