With 50 years of heritage, the all-new Toyota Hilux aims to set new benchmarks in strength, performance and drivability. To show exactly what the car is capable of, the UK media was invited to test drive the new car in Namibia.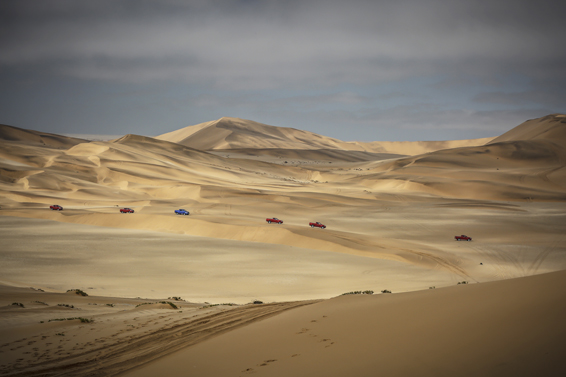 Below is the first round of 2016 Toyota Hilux media reviews.
"The Hilux is one of the best models in its class to drive both on and off road. If you want to buy a pick-up, this has to be on your test-drive list, not least as Toyota now claims the overall cost of ownership is lower than its rivals with the long five-year/100,000-mile warranty, improved economy, and competitive pricing next to rivals."
Click the link to read the full Autocar review.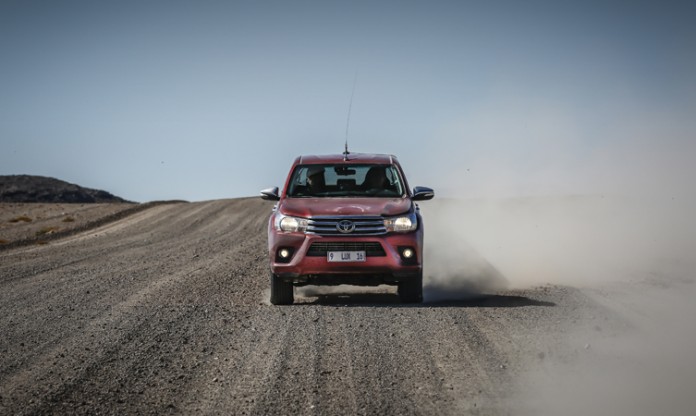 Autocar's Mark Tisshaw has also written a blog on the subtleties required to drive on sand dunes. Mark learned that, "When you're at the top, remember not to panic; you'll probably only see sky, and thus be inclined to slam on the brakes – at which point you'll lose all of your momentum before you've fully conquered the climb."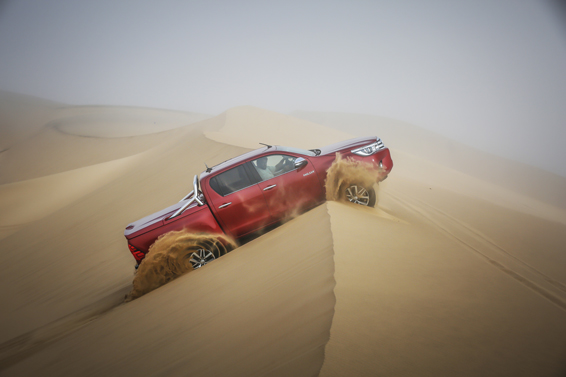 You can read his blog: What's it like to drive on a sand dune?

"Its build quality and off-road ability is second to none, and combined with a 3.5t towing capacity, the eighth-generation Hilux is still – despite fierce competition – one of the best proper pickups on the market."
Read the Car Magazine Toyota Hilux Invincible (2016) review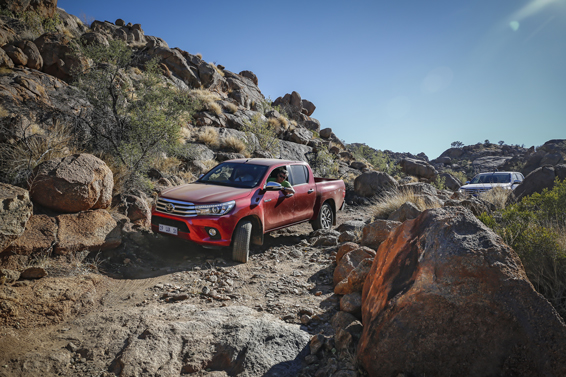 "We drove the Hilux on extreme rutted roads in Namibia, through the desert, high up into the mountains and on severe stone and rock strewn mountain paths. It took them all in and spat them out the other end.
"On the non-Tarmac main roads, it blazed a trail but it really came into its own off-road. In four low on the sand it was unbeatable and on the mountain roads it carefully picked its way through debris and boulders aided by Downhill Assist Control descending and for extra ability on the way up you can lock in the Diff."
A truly remarkable vehicle.
Read the Daily Record Toyota Hilux review
See also
2016 Toyota Hilux price and specification
2016 Toyota Hilux design explained
The Big Toyota Hilux quiz!