Set within an atmospheric ex-RAF base, Bicester Heritage provides a unique space for specialist classic car sales and repair companies.
It also runs classic car open days, where anything pre-1989 is welcome, so we joined its ninth 'Sunday Scramble' in our precious Toyota Corolla AE86, which arrived carefully stowed on our trailer.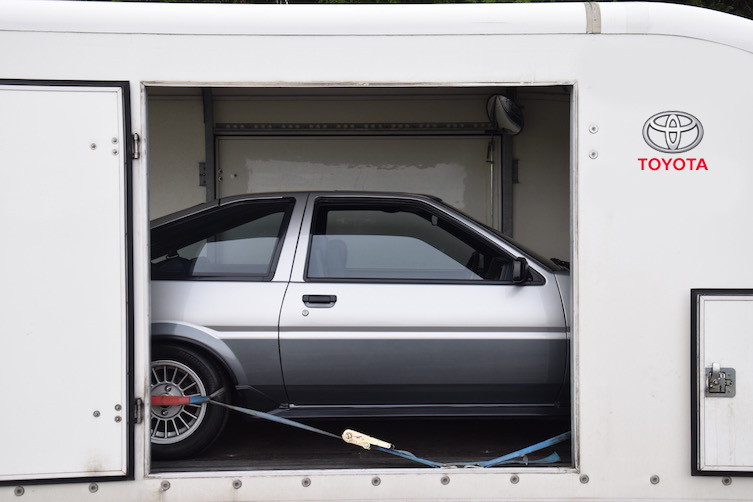 See also: Toyota Corolla generations – 1983-87
Our 1987 Corolla GT Coupe is now undoubtedly a modern classic. Thanks to its 1.6 twin-cam engine, rear-wheel drive and 970kg kerb weight it quickly proved an excellent race and drift vehicle. Now famed for its appearance in the Initial-D manga series, the AE86 has become a cult car.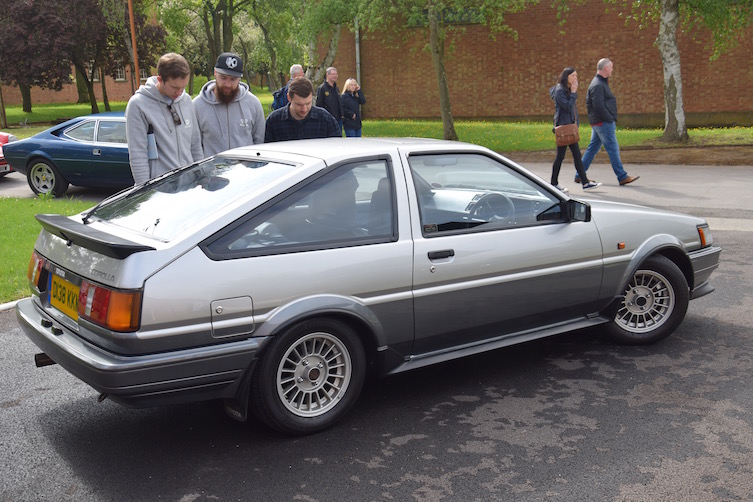 We spoke to countless fans who regretted selling their own AE86 back in the day. Barry 'Whizzo' Williams went one step further, as he used to support our BTCC race teams as well as driving an early A-reg Corolla GT as a company car:
"It was a brilliant car, the drivetrain and handling were superb. When I turned up in my non-Toyota car, the BTCC lads quickly made me sell it and gave me the AE86. I had no issue with that, in fact I wish I still had this Corolla today!"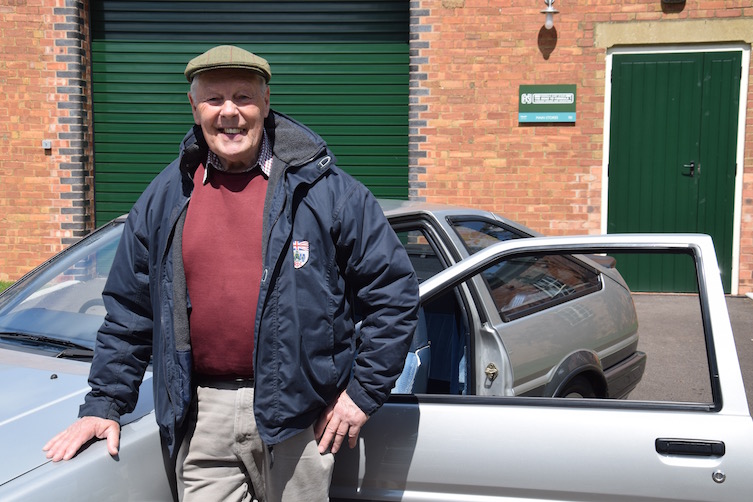 Sharing the beautiful, well-established grounds of Bicester Heritage with us were many other 80s classics among much older vehicles. The sheer variety of the event really drew us in, as well as the fact that Bicester supports its own motoring apprenticeships – something that's close to our heart as a company that invests in future skills as well as appreciating our past.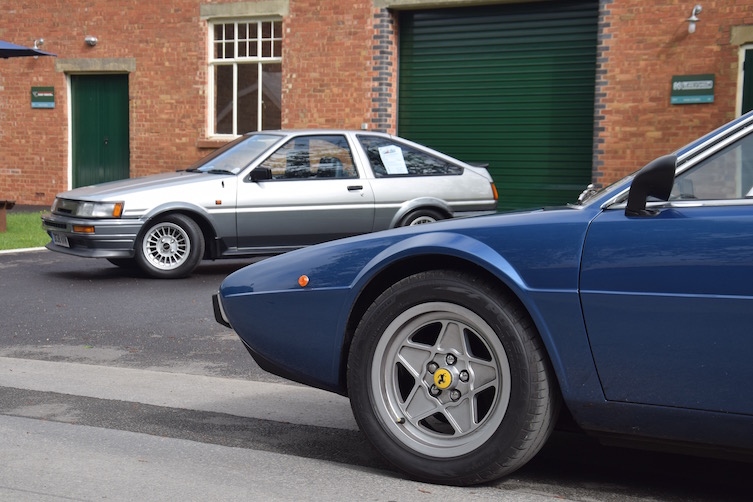 As the day wound down and classics of all ages hit the open road home, we took advantage of the gnarled patina on the old buildings around the site to take some photos of our heritage model.
We hope you enjoyed the event too, if you were there. Let us know what you think of our AE86 and the Sunday Scramble on twitter, instagram and facebook. Please find our full gallery below: