From the moment the Toyota GT86 burst onto the sports car scene in 2012, the model was recognised by critics and car fans alike as something truly special.
But three years on, is the car's light still shining brightly? We headed to a track day at Oulton Park Circuit to meet real GT86 owners and find out why they took the plunge, and which elements of the car continue to delight and surprise.
Jacob, Watford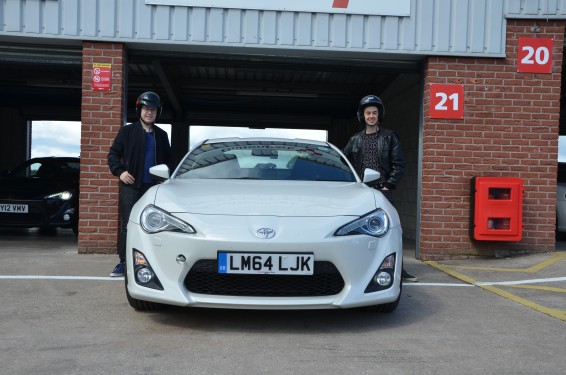 Jacob (left) is pictured with friend and colleague Ben.
Modifications: Valenti taillights, TRD spoiler, 18-inch multi spoke alloys.
Why GT86?
For me, it's that it doesn't have too much power – I wouldn't have been able to get insured on anything with more than 200bhp. The GT86 gives you the best of both worlds as it's a sporty car but one that you can afford to run.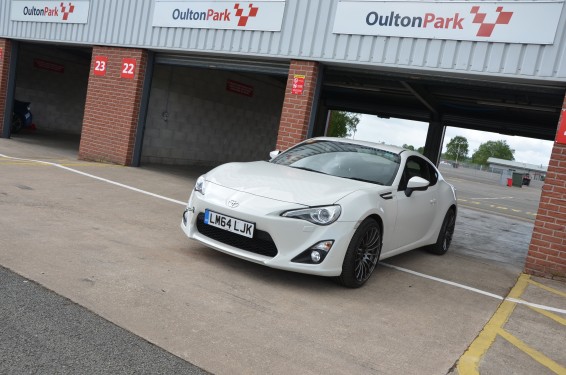 Daniel and Helen, Lincoln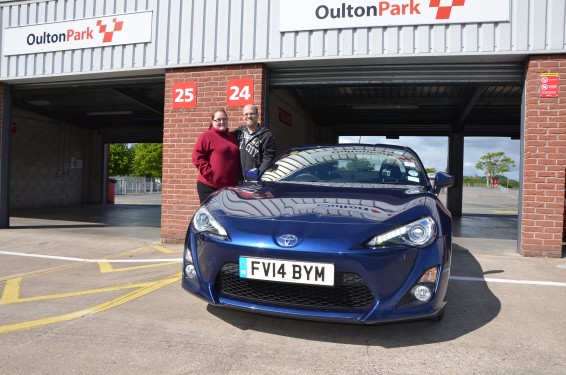 Why GT86?
Daniel: Because of the great reviews it received and because I was looking for a really fun car to drive, one that was back-to-basics and didn't have too many electronics getting in the way.
The thing that's surprised me about the car is just how much stuff you can get into it. Fold the rear seats and there's so much room in there – Helen and I got a patio set in there once!
Helen: From my point of view, it's the boot space. When we went to the showroom to look at it I said, 'If I can't get my shopping in it then we can't have it!' Luckily we could.
Sam, Birmingham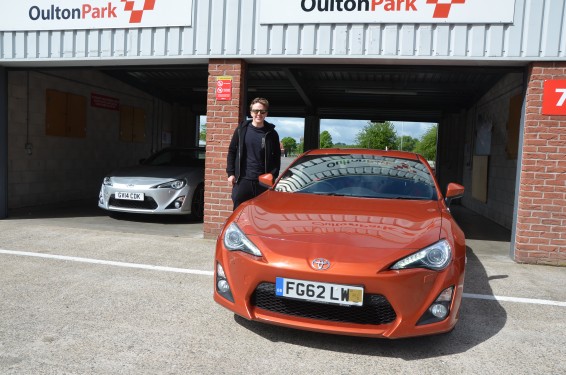 Why GT86?
It's rear-wheel drive and I find that it gets lots of looks and attention. I don't think it needs more power, I mean, I'd like it to have, but for me it's fine as it is.
Karen, Essex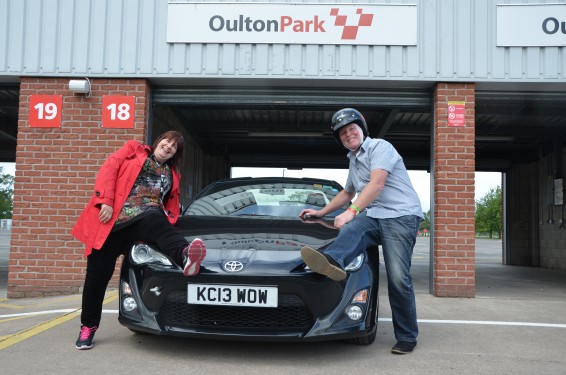 Karen is pictured with her husband Dave.
Why GT86?
The way it looks. I absolutely love the look of it – I saw one out on the road when they first came out in 2012 and I didn't know what it was so I went home and researched it online. My daughter and I then went to the showroom together for a test drive and the minute I pulled away I knew that I wanted it – it was just a matter of which colour.
The car attracts a lot of attention, whenever I park up someone comes over and asks 'what is it?' or they say, 'I really like that'. I've been offered other people's car keys in exchange for a drive!
Peter, London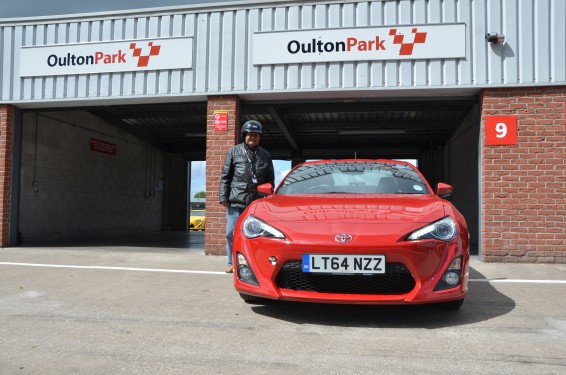 Why GT86?
The acceleration – it's superb. The car urges you to put your foot down – it just wants to go. Out there on the track it'll easily do 120, 130mph. The boxer engine is such a smooth engine but it's also really lively and likes to rev.
James, Essex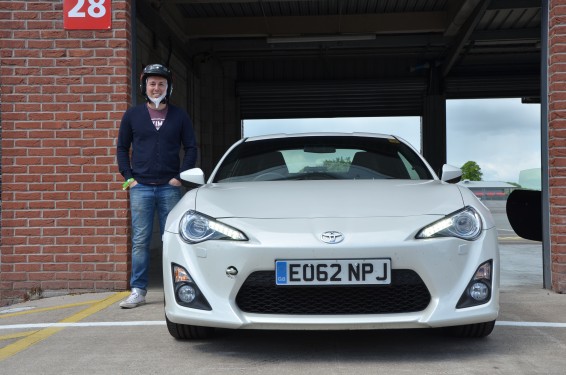 Modifications: 17-inch OZ racing alloy wheels.
Why GT86?
The way it drives – it's so much fun even 45,000 miles in. It's also surprising how practical the car is – I use it for motorway journeys and commuting into London. Last summer I drove it down to the South of France for a week-long holiday.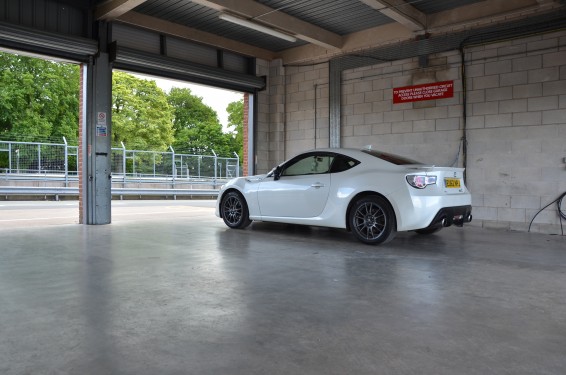 Jack, Bath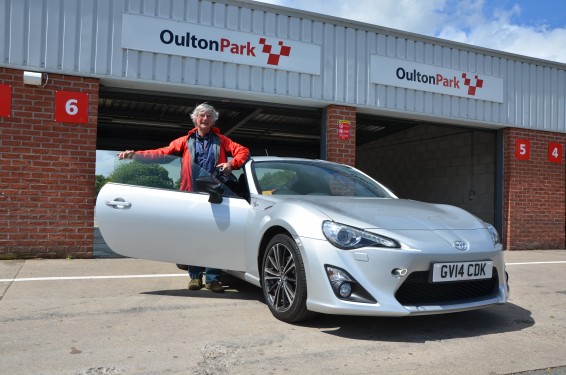 Why GT86?
Because for me, it really is a grand tourer. It does all the fun things that you'd expect but I can also get a tent and a bicycle in the back for when I go camping on the weekend.
The car is something that you can go to work with, go to the shops in – it's not just a weekend boy toy.
Leigh and his daughter Robin, Wirral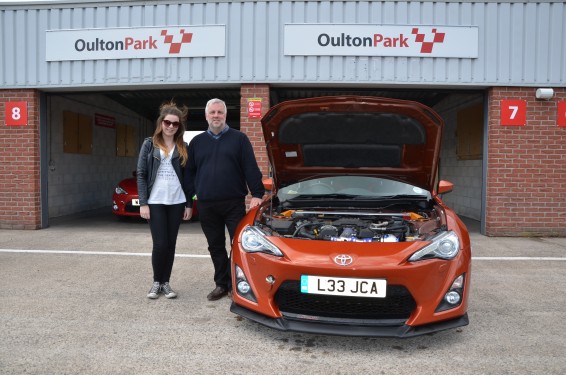 Modifications: Buddy Club taillights, Cobra Sports exhaust, TRD brakes, Fensport bodykit and remap, front-end struts, Blitz induction kit.
Why GT86?
Leigh: Few cars seem as involving to drive. I toyed between the GT86 and a Porsche Cayman and GT86 gave me everything that the Porsche did except for the speed at a fraction of the price. The engineers got the ride balance right too – it's comfortable to drive but you really know what the car is doing.
There's not many GT86s about and I like that individuality.
Robin: It's easy to drive and feels quick – the steering is really smooth too.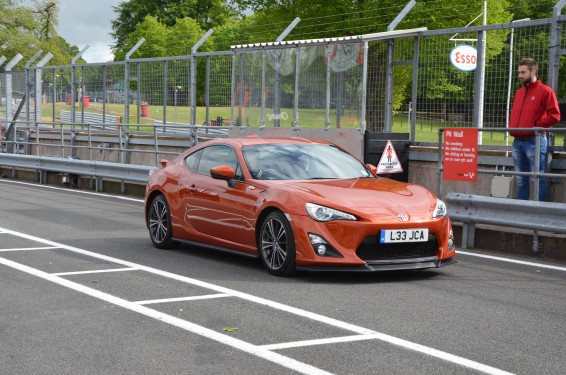 Where next?
A test drive of course! Leave a comment below if you'd like to get behind the wheel of a GT86 and we'll be in touch shortly.