The Derby is one of the most famous horse races in the world – and it takes place just up the road from Toyota GB's Epsom-based HQ on the famous Epsom Downs Racecourse. So to celebrate the event, we thought we'd bring you our own Toyota Derby.
We've switched from horse power to solar power and raced these solar-powered Tamiya model cars. The model in question is the Toyota RaRa 10 (also known as RaRa X). The models are replicas of a prototype Toyota raced at a solar car rally in 1992.
We send our neighbourly best wishes to all the runners and riders over the weekend.
How we made the Vine
The Tamiya Toyota RaRaX 1/50th scale models were sprayed to look like some of the riders in the Epsom Derby 2015. The course is a Scalextric horse-racing set from the 1990s.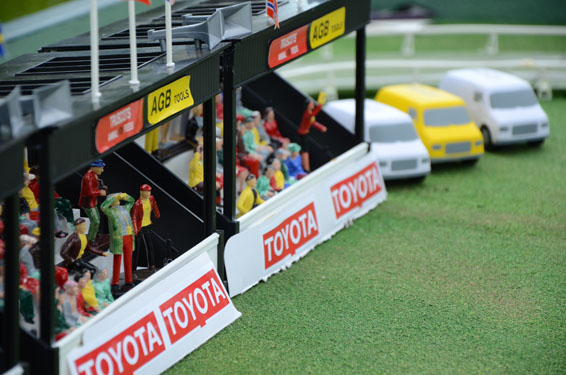 The cars are incredibly sensitive to sunlight. As soon as the sun came out from behind the cloud the cars were off!
The start of the race was controlled by casting a shadow over the cars with a board, then lifting away quickly so they started at the same time – and as you can see, it was a photo finish.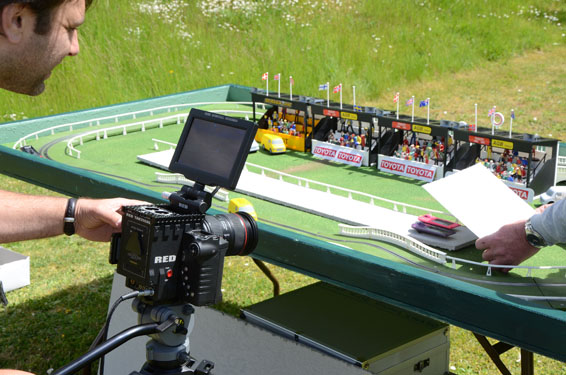 The models can cover the length of one side of the circuit in less than a second, so keeping up with them using macro lenses and camera mounted on a track was definitely a challenge. Just to make the process that bit more tricky, the cars don't always go in a straight line!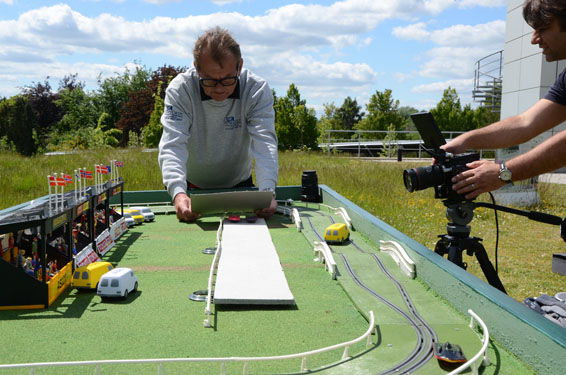 If you're interested in solar power, don't miss our test drive of the amazing Toyota 2000 GT Solar Electric Vehicle.