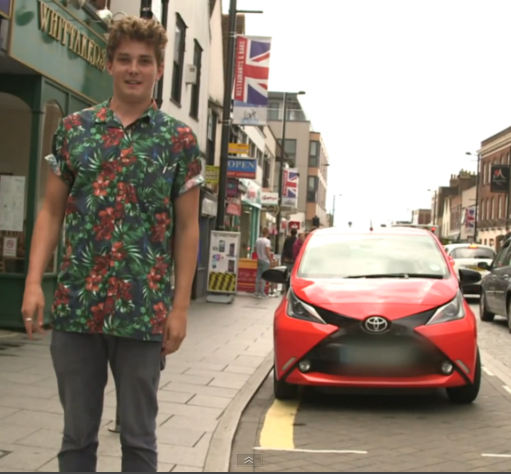 How would only being able to speak in song lyrics handicap you on the dating scene? That's the question posed in 'Vevo Lyric Lines', a series of bittersweet short films from Vevo UK, in partnership with the all-new Toyota Aygo.
Across eight rib-tickling episodes, 21-year-old presenter Flynn Horne attempts to find the perfect partner in different UK cities, aided by an Orange Twist Toyota Aygo x-cite.
Watch this episode, in which Flynn travels to the upmarket town of Brentwood in Essex – home of phenomenally successful reality show 'The Only way is Essex' – and uses lyrics from the songs of Kasabian to impress the ladies. All eight episodes of Lyric Lines are now available to watch on YouTube.
See also:
These are the coolest photos of the Toyota Aygo you've seen so far
X things you need to know about the Toyota Aygo
Take a virtual tour of the Toyota Aygo on your mobile
Where next?
Further information about the Toyota Aygo range is available on the designated section of the Toyota UK website. Fancy a test drive? Leave a comment below and we'll be in touch shortly.