With its reputation for reliability and true 'go-anywhere' capabilities, the Toyota Land Cruiser holds a special place in the hearts of many. We cast an eye over some of the astonishing achievements that have helped to secure its place in automotive history.
1. Enjoying years of success in the Dakar Rally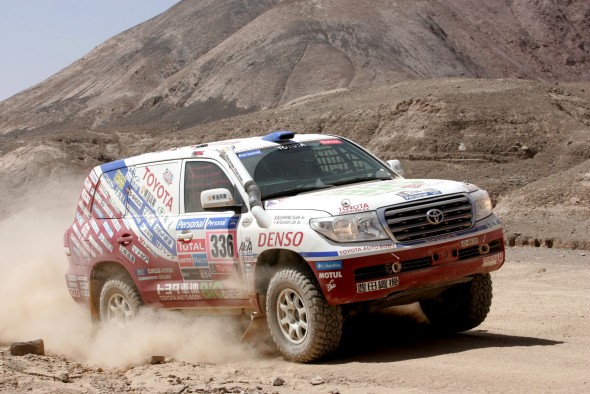 To rally fans, 'Dakar' means 'Hard'. Fortunately, the Land Cruiser likes a challenge, and consequently, the famously reliable 4×4 has a long history of success in the grueling 15-day, 5,280 mile desert race.
In 1996, Team Araco entered two Land Cruisers and took the top two podium positions in their class (Unmodified Diesel). Five years later in 2001, the car celebrated its 50th anniversary and Araco successfully toasted the car's half century by winning the class championship once more.
2005 was the first year that the car competed as Team Land Cruiser Toyota Auto Body, as apposed to Araco. Another first for 2005 was the rankings of the three Land Cruisers that Auto Body entered; each occupied the podium positions in the unmodified production group.
In 2014 a pair of 200 Series Land Cruisers took the top two positions in the production car category of the Dakar. Number 345, driven by Jun Mitsuhashi and co-piloted by Alain Guehennc took the overall category win, followed by Nicolas Gibon and Akira Miura in the number 344 car.
2. Taking a seven-year trip around the world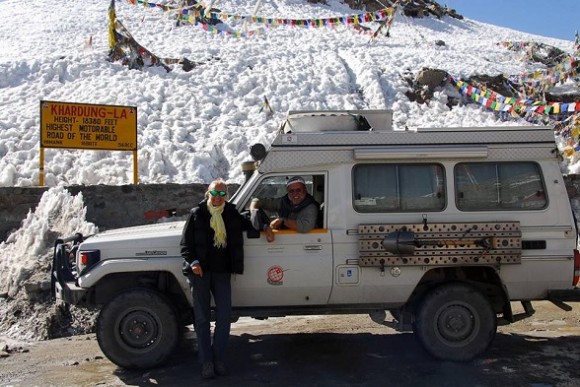 Between 2006 and 2013, husband and wife explorers Paul and Brigitta Bohlen Jüni, from Switzerland, circumnavigated the globe in a 70 Series Land Cruiser, visiting 63 countries and clocking-up a staggering 174,000 miles. Midway through their trip, the couple sent a letter to Toyota Europe, in which they wrote: "The Land Cruiser is the best car you can drive around the world."
3. Holding the world record for longest drive of all time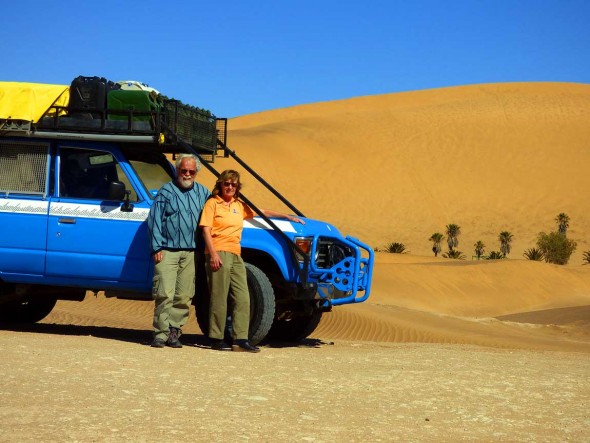 If you thought that no one could top Paul and Brigitta for Land Cruiser-based tenacity, then you'd be wrong.
Enter Emil and Liliana Schmid, who have earned their place in the Guinness Book of Records, having spent almost 30 years travelling the world non-stop.
As of July 16 2014, the couple had covered 430,130 miles since October 18 1984 – in the same 60 Series Land Cruiser. The couple have visited 180 countries and territories, and have no permanent address – theirs is truly a life lived out on the open road.
4. Going on the ultimate school run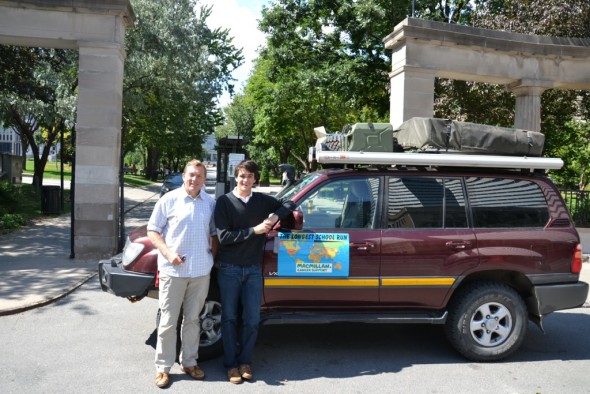 In 2013, father and son Graham and Ed Durgan covered 12,000 miles in their 100 series Land Cruiser. The pair's adventure began in Littlewick Green in Berkshire and finished in McGill University in Montreal, Canada, where Ed had been offered a place to study political science.
Billed as 'The longest school run', the trek saw the pair take in 40 cities in 14 countries, including Russia, Kazakhstan, Mongolia and China, before boarding a cargo ship and continuing their drive across the United States and into Canada. Despite the distance, the pair only suffered one flat tyre, and reached Montreal in August 2013.
5. Helping to raise awareness of and money for injured ex-servicemen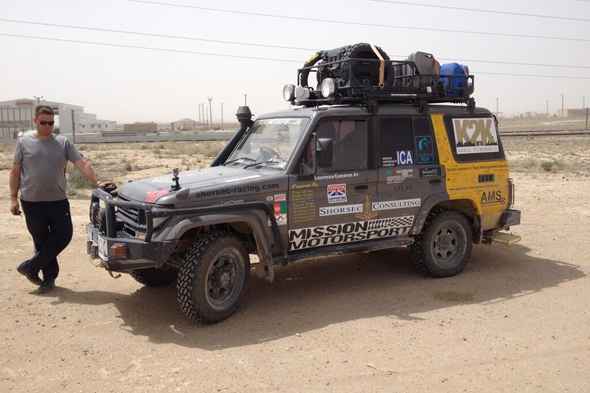 Barely a year goes by without anyone undertaking a marathon drive in a Land Cruiser, and 2014 has been no exception.
In April, ex-marine Chris Short, pal Domenic Senger-Schenk and filmmaker Laurence Cameron traveled 4,600 miles from Afganistan to Goodwood, West Sussex, to raise money for Mission Motorsport, a charity that helps in the recovery and rehabilitation of ex-service personnel through motor racing. Chris completed his journey on a motor bike, with Senger-Schenk at the wheel of the Land Cruiser.
The three men finished at midday on June 27th after crossing 17 countries, arriving at Goodwood in time for the Festival of Speed. On the Goodwood Toyota stand, Chris said: "I'm very happy, very tired and really looking forward to a cup of tea."
He added. "It was hard… in fact, it was really hard – but that's exactly what it was meant to be."
The team raised over £22,000.
See also:
2014 Toyota Land Cruiser off-road
Toyota Land Cruiser 70 Series re-released in Japan to celebrate model's 30th anniversary
Awesome dad builds his son a Land Cruiser
Get out the club! 50 Cent's first car was a Toyota Land Cruiser
Where next?
Further information about the current Land Cruiser range is available on the designated section of the Toyota UK website. If you would like to get behind the wheel, leave a comment below and we'll be in touch shortly.