A recent drive in Toyota GB's preserved Corolla AE86 coupe reminded me of the year I broke eighteen telephones.
This needs some explanation. In 1984 I had aspirations to be a car journalist, cuttings from a handful of commissions and not much else. For unfathomable reasons this was sufficient for a public relations firm specialising in motoring to employ me as a 'PR executive.' It was there the phone destruction took place.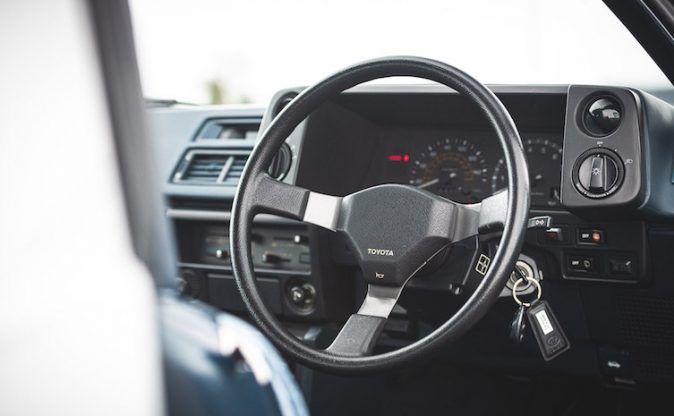 My boss's company car was a Corolla coupe. Silver on the outside and blue within – just like the one on Toyota GB's heritage fleet. It was a quick, rear-driven alternative to the front-drive hot hatches beloved of the period's corporate thrusters.
My boss, a bull-necked South African ex-motorcycle journalist, didn't fit this template either. His capacity for skewering absurdity with well-tuned profanity came from a love of literature and a background in sub editing. He loved words and was good at using them, so my non-conformist approach to spelling, grammar and sentence structure drove him nuts.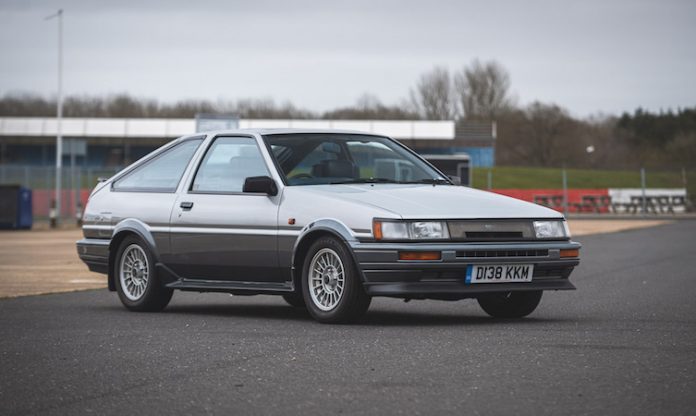 The way he piloted that Toyota scared me witless. His driving technique was more scruff-of-the-neck than tips of the fingers. Massive hands twitched and wrenched the steering wheel and rammed the gear lever from ratio to ratio. Big feet stamped clutch, brake and throttle into submission.
The outside world had the quality of a video game as the car was flung at the horizon. These days such driving would land you in prison, and rightly so, but in the pre-speed camera, 'me first' 1980s, it didn't have the same antisocial sting – and looking back, my boss's rough edged driving had real skill. The Toyota stood up to it better than I did.
The PR company stood up less well to my mixed ability social skills and erratic writing style. I wrote endless local newspaper press releases about rally and circuit racing drivers, including a normally affable bearded man mountain from Llanelli in Wales, who drove a Rover SD1 on tarmac.
Reading him my latest masterwork on his activities I pronounced 'Llanelli' as 'lan-elli.' There was a significant pause on the phone and my boss had a choking fit. Laughing to the point of hyperventilation he eventually spluttered: "You do realise he's a Welsh nationalist. He's going to drive up to Brentford and burn down your bedsit!"
Wisely, my direct interactions with clients were kept to a minimum, but keeping office equipment safe from my dyspraxic attentions was harder. This was particularly true of the desk phones. My feet regularly got tangled up in their wires, which snaked from desks into floor-mounted sockets. There would be a slithering noise followed by a crash as another phone hit the deck.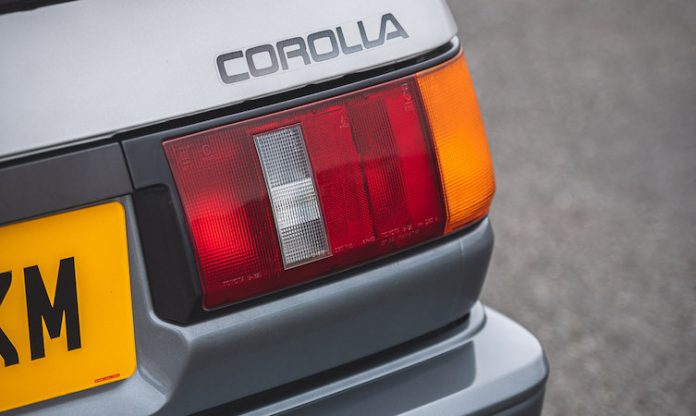 The receptionist had a switchboard with a handset on the end of a piece of curly cable. Twice I trod on the switchboard's main wire, sweeping it from the receptionist's desk, and wrenching the handset from her grasp mid call. This thing's modular plastic body had a push fit assembly, so exploded into its component parts, showering the carpet with sprung-loaded numbered plastic cubes from its key pad.
Miraculously all the bits fitted together again and still worked. Not so my desk phone when I upended a cup of tea and drowned it in sugary brown liquid. My phone had a mini switchboard function with a row of red lights, all of which came on. I could neither dial in or out, and nor could anyone else.
Nobody had seen my faux pas, so I mopped up the tea and kept quiet. Three hours later I was still silent as an emergency telephone engineer pronounced himself baffled.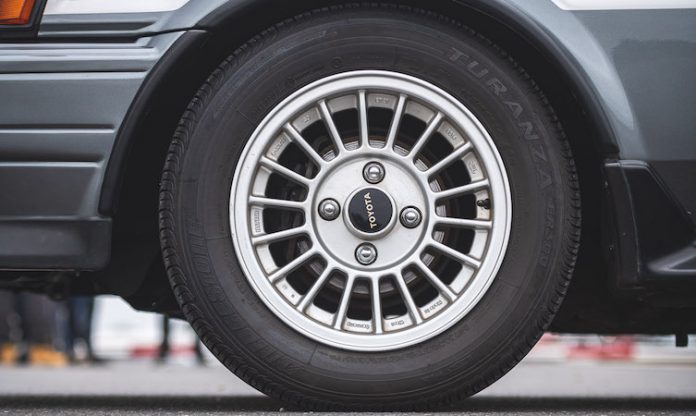 When no one was looking I upended my phone over a waste paper basket and shook. Droplets of cold tea pattered from the keypad. When they stopped my phone's red lights went out and it worked again – along with everyone else's handsets. As it didn't misbehave again I never fessed up.
The firm was a partnership, and when one of the partners eventually left my job departed too. It was a relief.
For a while I worked in a pub, where I met my wife and learned a lot more about public relations than I'd ever done at the PR agency. Eventually, an industrial relations magazine took me on as a very junior reporter and taught me how to be a real journalist. Everyone was surprised at how good at the job I became.
Driving Toyota's vintage Corolla coupe brought back some embarrassing memories, but also a feeling of sympathy for the gauche, out-of-his-depth young man I was when my boss had one as his company wheels. I did wonder if this was actually the same car, but it couldn't be. I used to knead the top of the dash with bloodless, terrified fingers, and there are no claw marks on this Corolla's facia.
 By motoring journalist Martin Gurdon (@MartinGurdon on Twitter)