In December 2001 the Toyota Corolla Verso D-4D in these images, one of the very first imported to the UK, joined Toyota GB's press fleet as a long-term test car. In February 2020, this very useful multi-purpose vehicle added another purpose as it made what could well have been the model's worldwide motorsport debut.
Acknowledgment of the Corolla Verso's hidden competition potential had taken a while, but glory came on a very wet, very windy day at Silverstone as the Tahiti Blue machine tackled the Toyota Parallel Pomeroy Trophy.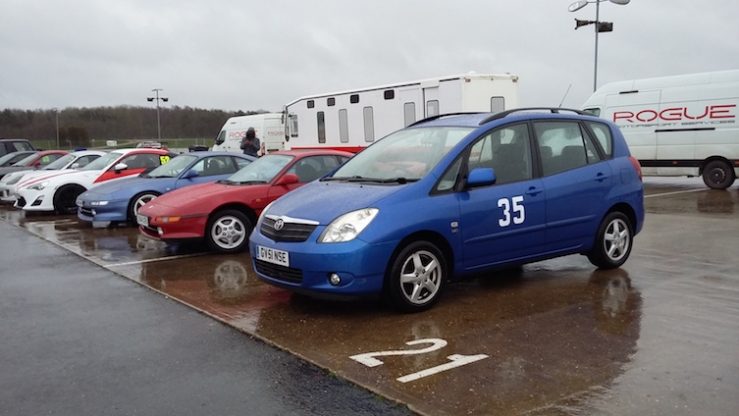 Did it win? Did it come last? Was it the Silverstone MPV king? I'll tell you what happened at this event, a set of timed autotests open to any Toyota and run alongside the Vintage Sports-Car Club's famous Pomeroy Trophy handicap meeting, in a minute. First, though: why the Verso?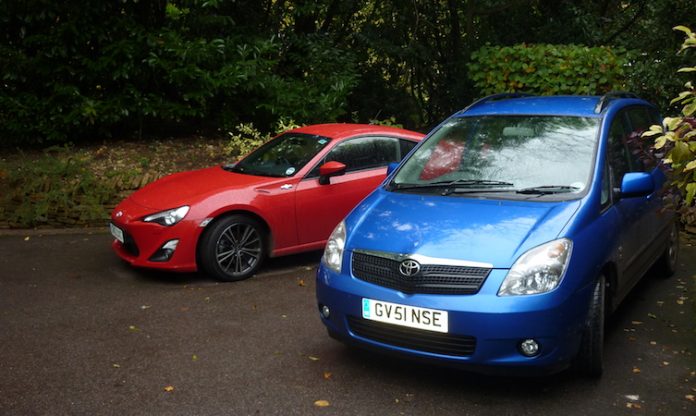 I was the journalist who ran the Corolla Verso as a long-termer, chronicled on the now-defunct 4Car website, and I also road-tested it for Diesel Car. Wife Deborah and I had planned all along had to buy it when the loan was over, provided we actually still wanted it. We did, so GV51 NSE became ours in September 2002 and has stayed with us ever since.
Read more A history of Toyota's compact MPV models
Not many people keep the same family car for more than 18 years, but when a car proves to be such an unfailingly reliable companion, to keep functioning much as it did when new without bits falling off, and to keep being so useful, why would you part with it?
Over nearly two decades and 116,000 miles, all it has needed beyond consumables and service items is two front suspension struts (one leaked), two rear brake backplates (rusted), one battery (after 12 years), two front lower wishbones, one rear wheel bearing, one small section of brake pipe and three light bulbs.
For me, an avid fettler of old cars, the front struts represented the bonding moment. The Corolla Verso had always been serviced by a garage, and still is, but when the left strut started spewing damper fluid in 2013 I thought I'd replace them myself. I'd replaced struts on older cars, so how hard could it be? Not hard at all, but from that hands-on, get-down-and-dirty point onwards the Toyota morphed from efficient appliance to faithful friend.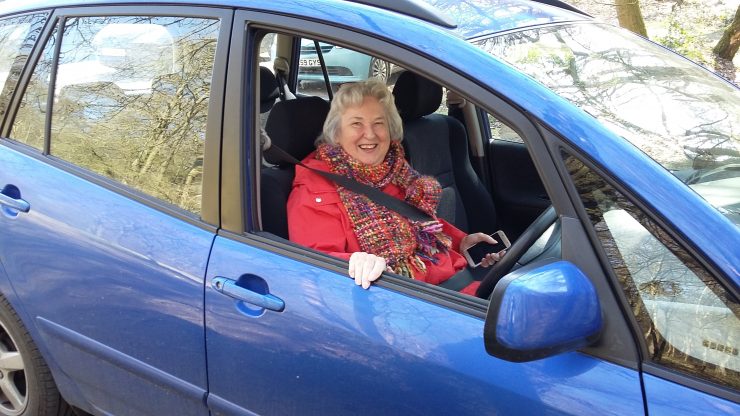 It's Deborah's car, although I drive it a lot. Our spaniel also stakes an ownership claim, regarding the boot as her mobile home and toy repository. Sometimes, though, all the dog paraphernalia is evicted along with the fully-extractable rear seats, and the Corolla Verso becomes a van to carry a student's entire worldly possessions, most of the mechanical parts of a pre-war sports car, a giant stack of wine cases bought on a cross-channel sortie to lubricate our daughter's imminent wedding, and much else. From school run to wedding supplies: the Toyota has been with us through it all.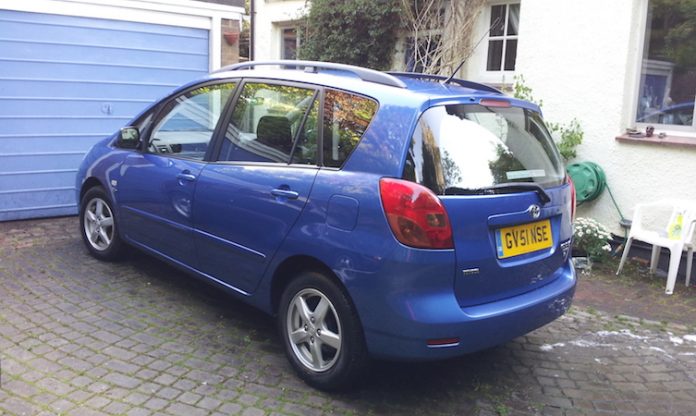 The Corolla Verso's diesel engine is far from state of the art. Actually it's gruff, not especially gutsy and the car's worst feature, but at least it's durable and fairly frugal. Far better are the steering, ride and handling, all vastly more capable than you might expect. Then there's the panoramic view out, the endless storage places of sensible size, the fact that this MPV fits so perfectly into our life that there's nothing else that can do the job quite as well.
It's the right size; no need for seven seats and it fits down country lanes. It doesn't have an SUV's bulk or visual aggression. It's liberatingly, classlessly uncool, and we've even grown to like its odd broken-waistline looks. The world seems to have fallen out of love with MPVs, instead craving the perceived status of SUVs to offset the angst of an increasingly stressful world, and the cars that do best what a family car should do are quietly forgotten.
This Corolla Verso, replaced by a bigger one here in 2004 but continuing in Japan as the Corolla Spacio until 2007, had too short a European career. For me it's an unsung hero, better than its Renault Scénic rival in nearly every way but cut off in its prime. We'll run it till it drops, which shows no sign of being any time soon.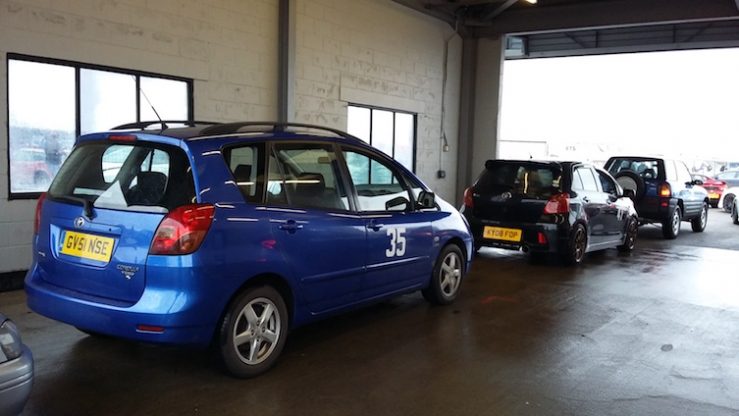 And, of course, there's that competition history. The Corolla Verso came 26th in the Parallel Pom out of 66 entries, and first (of one) in the MPV category had there been one. A future classic? I think so. Even if you don't.
By John Simister, motoring writer since 1984