Dependable, safe, spacious and reliable. These are the adjectives used to describe the Toyota Yaris, but we'd like to add 'sporty' to the mix, and before you raise an eyebrow, cast your eye over these racy Yaris editions, which have been present since 2001.
Yaris T Sport, first-generation (2001 & 2003)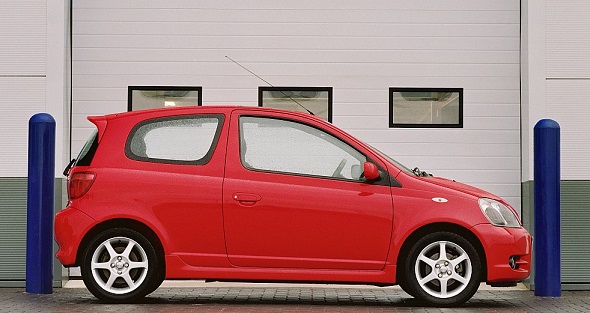 The Yaris T Sport, with its large front air intakes, six-spoke alloy wheels, side skirts and rear roof spoiler, first whetted our appetite for sportier Yaris models. Powered by a 1.5-litre VVT-i petrol engine; it put out 105bhp, did 0-62mph in 9.0 seconds, and had a maximum speed of 118mph. It was the first Toyota to wear the T Sport badge.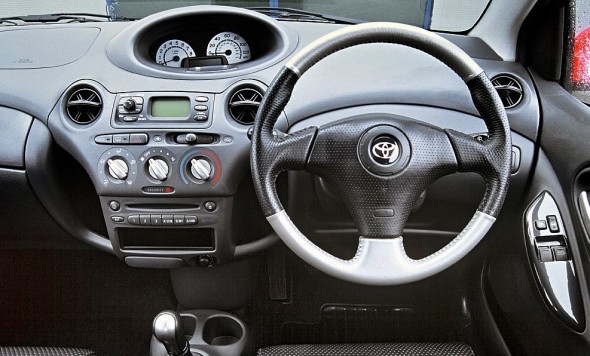 The interior benefited from a three-spoke, perforated leather steering wheel, a leather gear knob, woven sports cloth seats and carbon-fibre effect door trim. In 2003, the model received a host of minor upgrades, including near 'teardrop' headlights.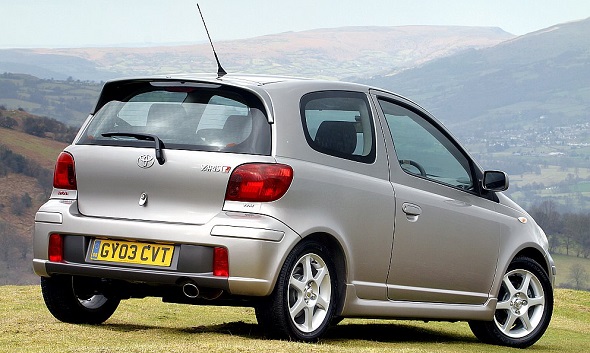 Yaris 1.8 SR (2007) and SR (2006 & 2008)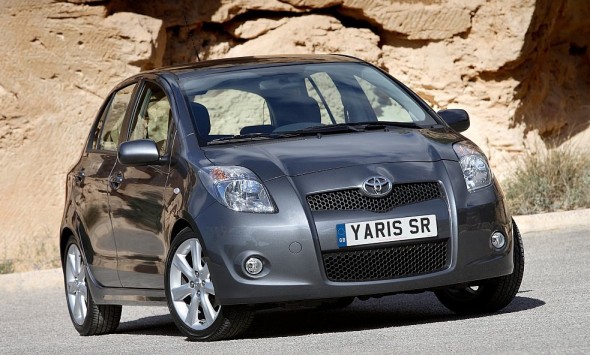 Toyota turned up the heat on the second-generation Yaris in 2007 by introducing a properly hot 'SR 1.8′ model, which had a 1.8-litre Dual VVT-i petrol engine under the bonnet.
Based on the Yaris T Sport Concept of 2006, it boasted 131bhp and a healthy 173Nm of torque. Visually, the car was striking, and featured unique LED tailights, 17-inch alloy wheels, and a full body kit. Lowered suspension gave a firmer, sportier ride, and Vehicle Stability Control and Traction Control were fitted as standard, keeping the extra power in check.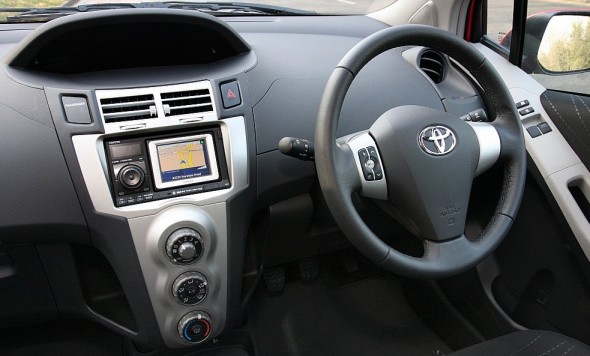 Prior to the introduction of the 1.8 SR model, a lower-powered SR grade featured in the line-up of the second generation Yaris from launch, which came with a choice of 1.3 VVT-i and 1.4 D-4D engines. It was revised in 2008 and gained a fully integrated audio system with removable TomTom satellite navigation unit – a first in the B segment at the time.
Externally, the model boasted Toyota Motorsport 16-inch Pit Lane alloy wheels, Toyota Motorsport lowered sports suspension, a rear roof spoiler and chrome exhaust finisher. The motorsport vibe continued inside with a brushed alloy gearshift knob and premium front scuff plates.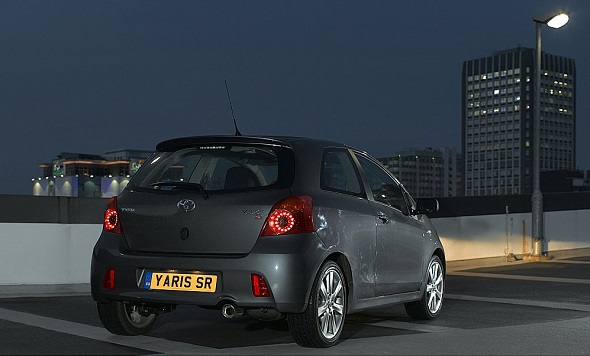 Yaris SR, third-generation (2011)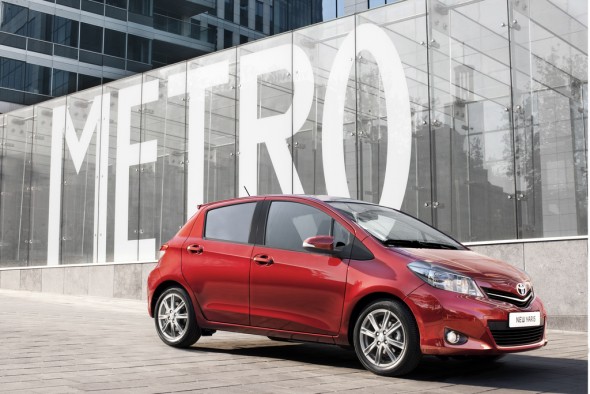 The third-generation Yaris made its debut in 2011 and was a good deal sharper than the curvaceous model it replaced. Sporting (see what we did there?) one of the earliest manifestations of Toyota's 'Keen Look' design language, the model featured a distinctive concave upper grille up front, flanked by slender, horizontal headlights.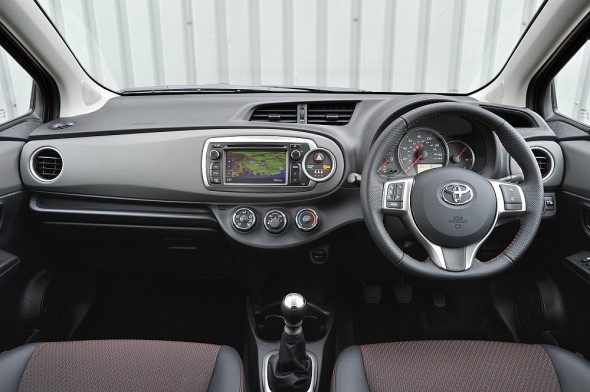 The increased aesthetic dynamism of the third generation Yaris meant a sporty version was on the cards from day one, and from launch, the 'SR' grade was offered. Under the bonnet was a 1.33 VVT-i petrol engine and the model was available in three- and five-door bodystyles.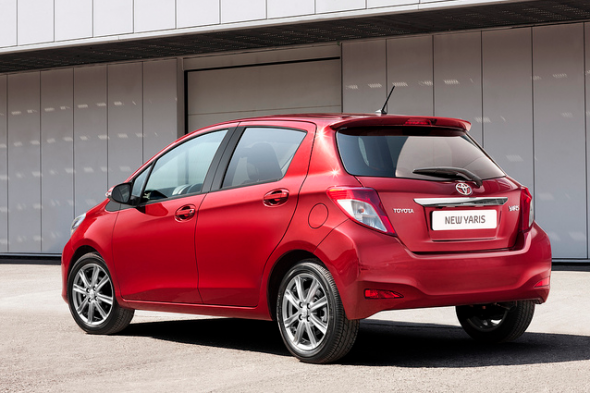 A choice of transmissions was offered with a six-speed manual or a 'Multidrive S' gearbox available; the latter featured a manual override and sequential seven-step mode that the driver could operate using either the gearshift lever or paddle shifts on the steering wheel.
To give a sporty look, 16-inch 'smoked' alloy wheels were fitted, along with a rear roof spoiler, front fog lamps, part-leather upholstery, rear privacy glass. Lowered suspension ensured a more focused ride. The SR grade was deleted from the Yaris line-up in January 2014.
Yaris Sport (2014)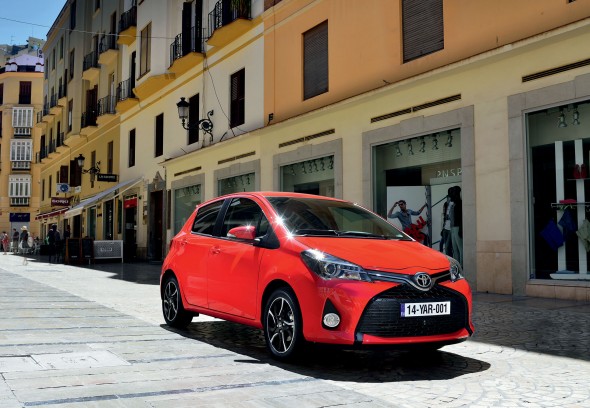 The Yaris Sport – due to go on sale in the UK on August 1 – represents the return of the sporty Yaris. Available in a fresh new 'Piri Piri' paint colour and rocking rims that wouldn't look out of place on Need for Speed, it has added a dose of desirability to the range. A rear spoiler, LED daytime running lights, and privacy glass that Kanye and Kim would approve of, mean the Yaris Sport packs a visual punch. Inside, customers can specify an eye-popping red dashboard for no extra cost.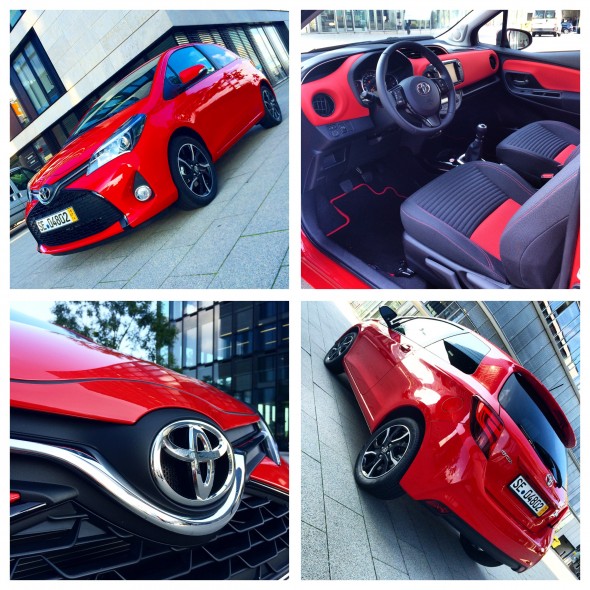 Pop the bonnet, and it's business as usual, with the well-renowned 1.33-litre Dual VVT-i engine fitted, and a choice of six-speed manual and Multidrive S automated manual transmissions. Sports suspension ensures a ride on the right side of firm. It's available to order now and is priced from £14,995*.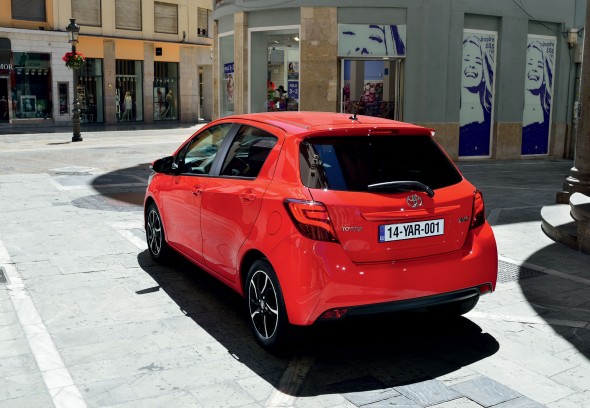 See also:
2014 Toyota Yaris prices and specs
15 Yaris highlights from 15 years at the top
Where next?
If you would like to test drive the new Yaris, leave a comment below and we'll be in touch shortly.
*Excluding customer saving, see Toyota UK website for details.