See also:
All Toyota owners' stories
The birth of a child is one of life's most memorable moments. The arrival date is calculated, the delivery suite organised, and the anaesthesia gas primed. But sometimes these carefully laid plans don't quite go to, well… plan.
Recently we received letters from two separate families proudly announcing the birth of a child in the back of their Toyota while on the way to the hospital. In an extra twist to the stories, both cars were Yaris models and both babies were born within a day of each other.
So with sincere congratulations to both sets of parents on the safe arrival of their newest family member, here is a brief recap of their stories.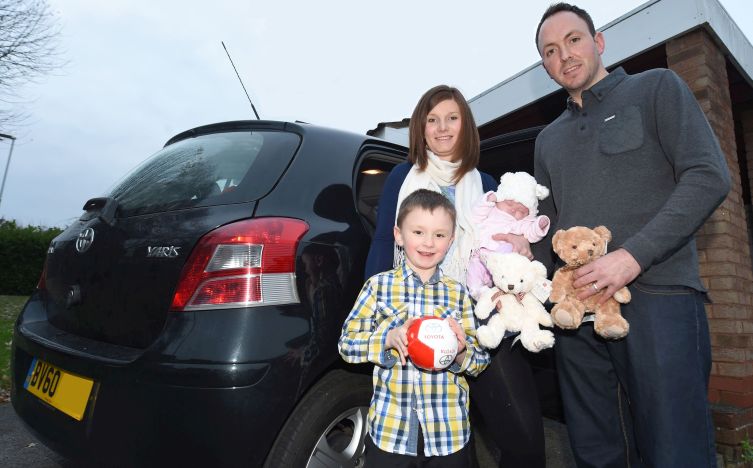 The Ryan family's day began as normal, with an early start for father Daniel in his work as a postman around Staffordshire and mother Heather preparing five-year-old son Finley for school. During the course of the morning, however, Heather began feeling very uncomfortable and started labour contractions five weeks early.
Grandmother Diane dropped everything and dashed around to look after Finley, while Daniel was able to finish work early to handle this very different kind of special delivery. Caught up in rush hour traffic, progress to the hospital was painfully slow and Heather knew baby Darcey was not going to wait.
A 999 emergency call explained the situation and an ambulance team was sent out to push its way through the congestion to assist in the delivery. With an audience of commuters and a group of builders working nearby, this arrival was a far cry from the warmth and privacy of a hospital room.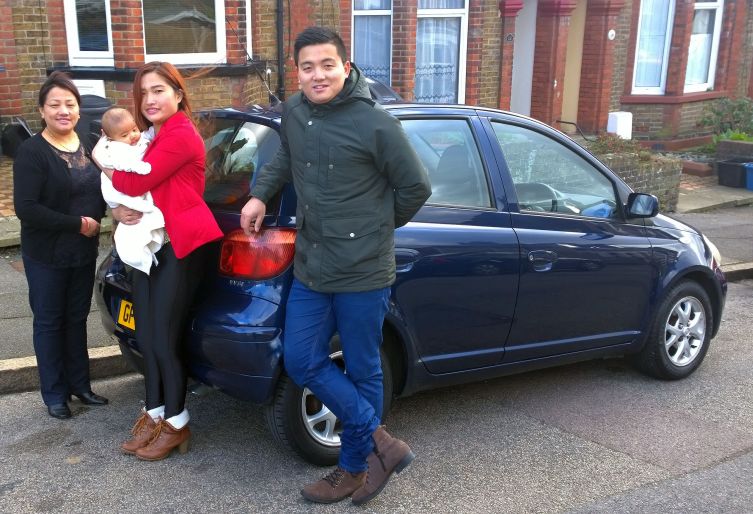 While the sudden arrival of their baby girl took the Ryans by surprise, Sashi and Anisha Saru from Kent were convinced their baby was going to arrive on the day it was expected. But they had not anticipated such rapid acceleration of the contractions.
When it became clear that baby Nathan was going to arrive during the motorway journey to the hospital, father Sashi dived off at the next junction and had to stop immediately. Thankfully, Sashi's mother Dhan was also in the car with them and became an impromptu midwife, helping to deliver the baby right there on the roundabout. All four then resumed their journey to the hospital for further medical attention.
As Toyota's best-selling model in Europe, Yaris has always been highly regarded for generous passenger accommodation that belies its compact proportions. While this feature was an advantage in these unique situations, no amount of development – or desperation on the part of the Ryan and Saru families – could have cleared the rush-hour traffic that day or slowed the rate of the contractions in order to get to the hospital on time.
We are convinced that the Toyota Yaris is a fantastic little supermini, but thanks to these two families we may have unwittingly discovered the limit of our car's abilities.