The Toyota Supra tuning tour is underway! The new GR Supra has begun a tour of some of the UK's leading tuners – a move designed to encourage and accelerate support for the model within the thriving aftermarket tuning scene.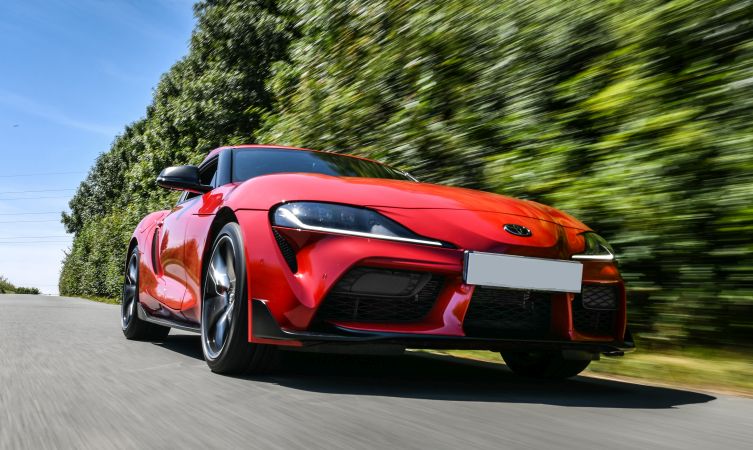 This early taster session has already seen the experienced tuning specialists at Litchfield Motors and the exhaust specialists at Milltek Sport pore over the sports car. Next on the list is SRD Tuning and Fensport Performance – both well-known for their Toyota expertise – while the tour concludes with stopovers at Torque Developments International and EcuTek.
We know how important the aftermarket is for Supra owners and admirers alike, and we've been a long-time supporter of modified car culture. We appreciate how vehicle manufacturers and aftermarket suppliers can encourage each other, to the benefit of both the customiser and customer. It explains why models such as the classic AE86 Corolla and modern GT86 are so highly praised by enthusiasts and why the fourth-generation Supra continues to be revered by international tuners.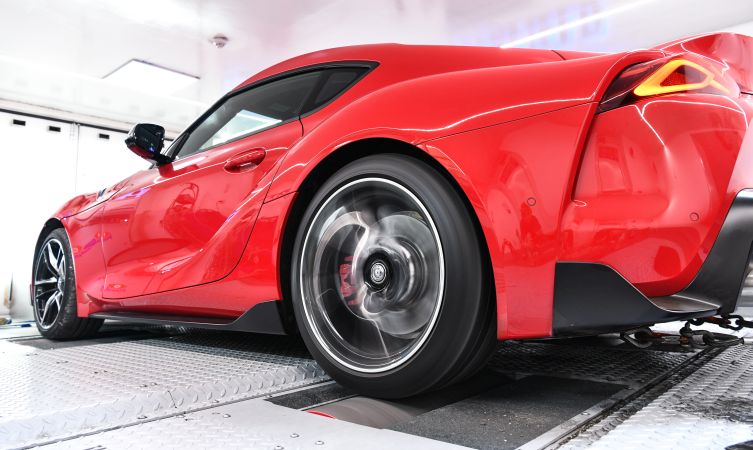 The GR Supra has untapped potential for those who understand where to look and how to unlock it
From day one Tetsuya Tada, the chief engineer of the new GR Supra, balanced his commission to develop a perfectly calibrated sports car with a desire to leave a built-in margin for further exploitation – an untapped potential for those who understood where to look and how to unlock it.
For example – and without wanting to give too much away – specialists will soon ascertain that the engine has immense tuning potential, that space and mounting points have been created for essential performance accessories, and that elements of the design that are currently aesthetic were designed to be transformed into functional devices. Tada-san referred to these details as his 'Easter eggs.'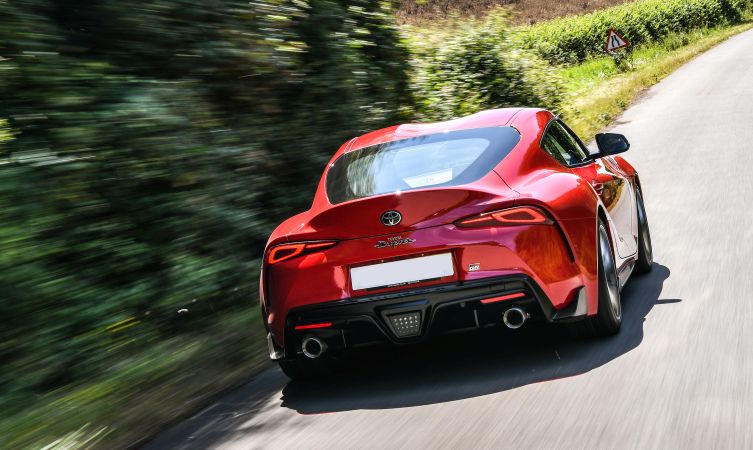 We anticipate that the early involvement of aftermarket suppliers will kick-start the development of tuning components and packages for the new Toyota GR Supra. And it will be intriguing to visit huge international events such as SEMA and the Tokyo Auto Salon to see which directions these take. One thing's for certain – we can't wait to see how the Supra evolves.
Give in to the temptation and join the GR Supra waiting list now.