It's said the only way to truly get to know somebody is to live with them. Similarly, it's only by living with a new car on a day-to-day basis that you can make an accurate, objective assessment of how good – or bad – it is.
From that perspective, how does the new Toyota RAV4 Hybrid fare?
We took a look through a customer survey prepared by an independent company to discover the unbiased thoughts of new owners.
You can read the reviews in full on Toyota.co.uk.
The following is an unedited collection of their assessments regarding the model.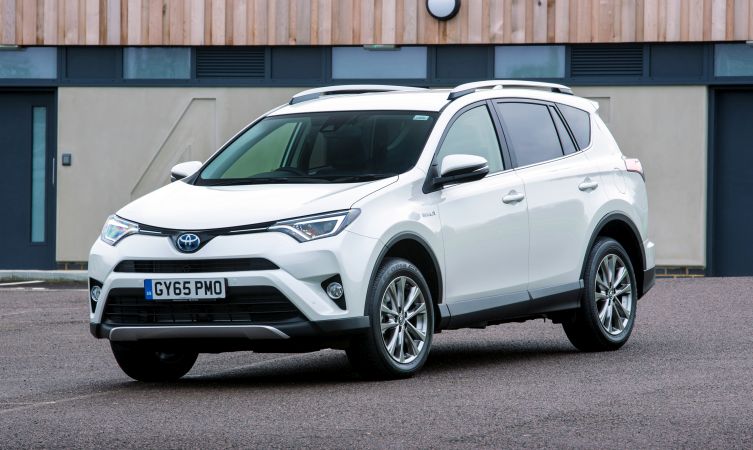 Owner: 'kjcj' from Nottingham
Review title: Most versatile car I've ever owned
We upgraded to the RAV4 Hybrid from an Auris Sports Tourer just over a month ago. Having just returned from a family holiday, the RAV has been brilliant. It is such a lovely car to drive and has plenty of room for dogs, children and luggage. It is economical and has helped me overcome my (slight) guilt at becoming an SUV driver!
Owner: 'maly' from Barnsley
Review title: A pleasure to drive
We bought the RAV4 in February. This is the first automatic car we have driven, and what a pleasure it is to drive. It virtually drives itself. The hybrid does what it says on the tin; it's a strange feeling when you first get in to drive and it sets off in silence, but you always have a smile on your face when driving the car. Out of all the Toyota cars we have had, this one is the crowning glory.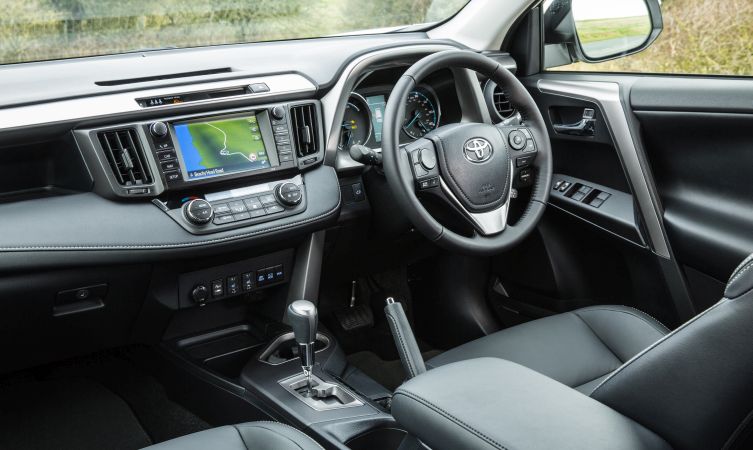 Owner: 'Solo' from Dorset
Review title: Brilliant car
Couldn't be happier: a smooth ride and economical, with all of the features we require. Excellent customer service from knowledgeable staff. What more do you need?
Owner: 'Susi' from Nottingham
Review title: Great to drive
I bought this a month ago and am so pleased I did. It has the comfort, the get-up-and-go, and ample room for my requirements, including two large dogs and holiday luggage. Being a hybrid, for its size it is extremely economical.
Owner: 'AlmondburyPaul' from Huddersfield
Review title: A pleasure to drive
I replaced my diesel RAV4 with the new petrol hybrid with trepidation but I have been pleasantly surprised. The performance is still there, as well as an improvement in comfort. The ride is so smooth and quiet; it is a joy to drive.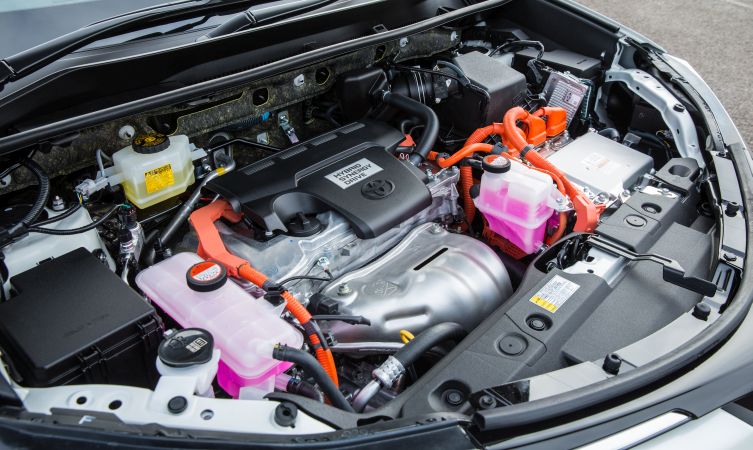 Owner: 'Mezzy' from West Sussex
Review title: Delighted with the vehicle
I have had the RAV4 Hybrid for a month and am very pleased that I upgraded from a RAV4 2.2 diesel. It's very quick with plenty of power and good economy.
Owner: 'nige' from the North West
Review title: Nice smooth hybrid
Really pleased we chose a hybrid RAV4. Amazing.
Owner: 'Rupert' from Aldershot
Review title: Smooth RAV4
We purchased our RAV4 almost a month ago now and I can safely say it's the best decision we made. It is a dream to drive and handles well, with enough room for our grandchildren and room to spare.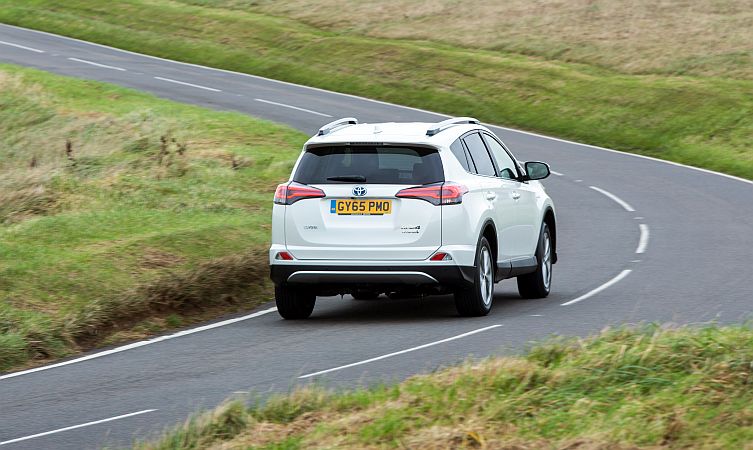 Anything else?
So far so good. But did the new owners have any criticisms of the RAV4 Hybrid? In the interest of balance, the following quotes are also unedited.
Owner: 'PeteAnne' from Scotland
Review title: Very smooth
I have been driving this for six weeks now and so far I am very pleased. There are some things that could have been done better in the cabin, which for me would have made everything perfect.
Owner: 'Elizabeth' from Belfast
Review title: Great features
I bought my RAV4 Hybrid in March of this year. I have been very pleased with it until recently. I have had a problem with the back door. I had difficulty getting the door to close, but I'm now waiting for a part to arrive so that it can be fixed.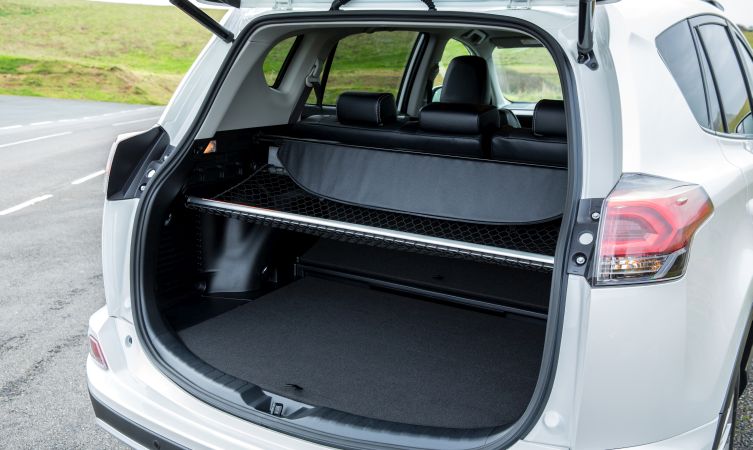 Owner: 'Stuart 1' from Uckfield
Review title: Overall driving experience
A good smooth cruiser on motorways. Suspension is harsh on normal roads. Had an intermittent problem with the sat nav. Occasionally on cold mornings it says navigation is not available on this model. This is Business Edition Plus.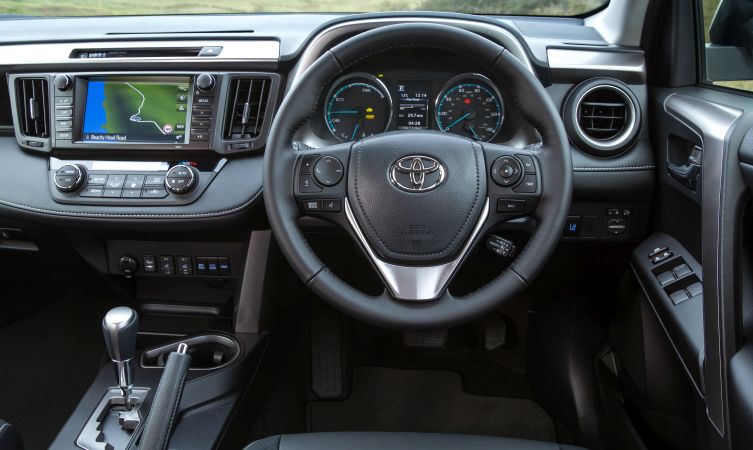 Your turn…
Aside from a couple of minor issues, we are delighted to discover that the overall response from new RAV4 Hybrid owners is extremely positive.
You can read the reviews in full on Toyota.co.uk.
What would your assessment be? Why not begin to find out by requesting a test drive from your local Toyota centre. Click this link to make an appointment.
Read more: Toyota RAV4 Hybrid review
Read more: How does the RAV4 Hybrid E-Four system work?