Welcome to the world's biggest ever gathering of Toyota GT86! These pictures come from the Fuji 86 Style gathering – an event dedicated to all things Hachi–Roku (ハチロク), Japanese for "eight-six".
Though the party was founded to celebrate the AE86, it's now opened its doors to the new GT86, and this year attracted over 5,500 visitors.
Ever since it was first announced in 2009, the Toyota GT86 has been pulling at the heartstrings of driving enthusiasts the world over – and nowhere more so than in its homeland of Japan.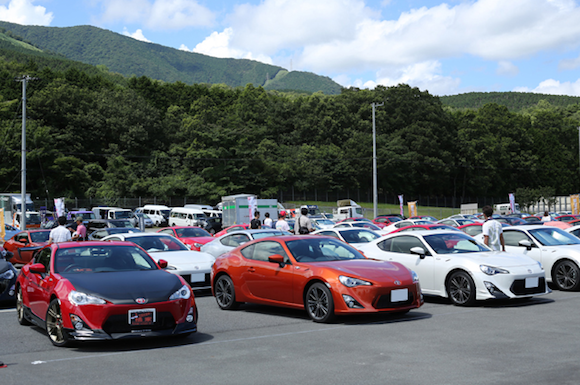 The video below offers an insight into what Japan's leading race teams, engine tuners and modifiers are doing with the Toyota GT86 (known there simply as the Toyota 86), as well as the AE86 Corolla GT Coupe, its spiritual forebear.
Featuring appearances from the Gazoo race team and Drift King and official 'Friend of the Toyota Blog' Keiichi Tsuchiiya, who appeared in our Drift Sprint video earlier this summer, the film also gives an overview of the bustling event, and an introduction to driving the GT86 and its rapidly growing customisation community.
Hit play and tell us what you think – would you like to see a similar GT86 gathering in the UK?
[youtube width="580″ height="344″]https://www.youtube.com/watch?v=0TsepyUer5E&list=UUu2Nnh9SBz5ax3NQFEnInyg&index=0&feature=plcp[/youtube]