Last week's Fast and Frugal driving challenge saw four drivers in two contrasting new Toyotas attempt to cover almost 1,300 miles around the UK in under 24 hours, taking in the capitals of England, Scotland and Wales as well as their highest peaks.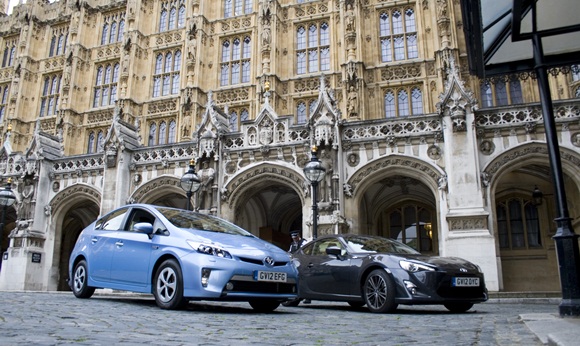 The brainchild of blogger Keith Jones, it pitted a Toyota GT86 (the fast) against a Prius Plug-in Hybrid (the frugal) in a test of endurance, speed and fuel economy.
The challenge aimed to discover whether the speed and handling of the GT86 could win out over the efficiency of the Prius Plug-in, which in theory would need to make fewer stops for refuelling.
Taking on driving duties was our Head of Public Relations and Social Media Scott Brownlee (AKA @ToyotaPR), photographer Tim Hutton and MP for Lincoln Karl McCartney.
The drive took in city streets, not-so-short shortcuts, traversing Welsh countryside in the dark and motorway traffic jams, resulting in a nail-bitingly close finish at Silverstone.
These pictures offer a flavour of the trip. If you want to find out more about Fast and Frugal, read the full story on Keith Jones's blog.