When the race-honed GRMN version of the Toyota GT86 was released in January, few appreciated that this Japan-only special edition was being used as a test bed for new lightweight glazing technology.
It was the first production vehicle in the world to feature rear quarter windows made from polycarbonate material coated with a new plasma-based resin. The result is a tough, thermoplastic window with the optical clarity of glass.
Polycarbonate windows are typically around 50 per cent lighter than glass and have much higher impact resistance, which is why they are popular in motorsport. Despite these advantages, the optical performance of regular polycarbonate material is inferior to glass and has not been able to meet global regulations for driver visibility.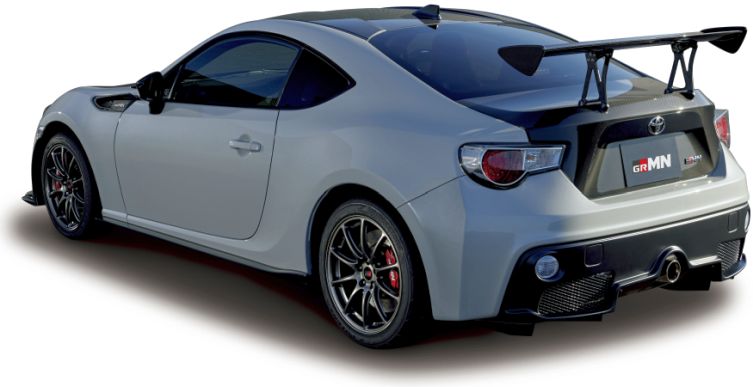 Until now, that is. With this new glazing technology making its approved debut on this Toyota GT86 edition it has become possible to take the best qualities of both materials and combine them into one product.
Though trialled on a low-volume, 100-off special edition, Toyota's intention is to expand the use of this coated polycarbonate in mass production. If all glazing was switched to this new product it would reduce the weight of an average car by around 20kg and make a significant improvement to the vehicle's centre of gravity.
Interestingly, the fact that this new product is injection-moulded could allow windows to take on additional functions in the future. For example, glazing could be shaped to integrate aerodynamic features such as spoilers and airflow separators, or even scalloped to house door handles and light units.
Learn more: TRD Griffon – the ultimate GT86?