The RAF Mountain Rescue Service in Anglesey is the star of a film by Toyota profiling the role of its fleet of all-wheel drive Toyota Hilux pick-ups to carry its teams and equipment wherever they are needed.
When lives may be at stake, the RAF Mountain Rescue Service has to be sure it has the right equipment to deal with the challenges of extreme weather, treacherous terrain and against-the-clock urgency.
"The Hilux is an integral part of our ability to deliver and effective service," says Squadron Leader Simon Moore. "The vehicles we use have to be comfortable, reliable and robust – we work them very hard."
The RAF MRS team has every reason to put its trust in Hilux, having once been rescued himself after breaking his back in the mountains, returning safely on a stretcher hanging from the back of one of the Toyotas.
Hilux has met all the demands placed on it, as Team Leader Andrew Johnson explains: "Our vehicles are six years old, have covered 100.000 miles and are still going strong."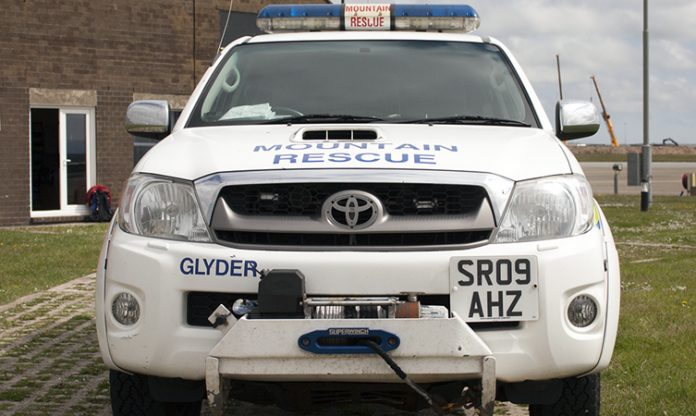 The RAF Mountain Rescue Service's four Double Cab models are specially equipped for their duties, fitted with a superwinch, a dedicated communications system and a closed rear bed that is divided into separate sections for equipment (stretcher, first aid kit, fire extinguisher), supplies (tents, water bottles, rations) and climbing gear. Each vehicle is designed to carry a single rescued person.
The service was originally established to help with rescue and recovery after military aircraft crashes, but the thankful rarity of these today means it can support civilian police in missing person searches in remote locations. The team are on standby 24 hours a day, every day.
Read more Mountain rescue heroics in Scotland
Hilux is renowned as one of the world's toughest and most reliable vehicles, qualities that have been further strengthened in an all-new, eighth generation model that is being launched in the UK this summer. As well as extending its traditional go-anywhere qualities, Hilux is also delivering higher levels of comfort, safety and equipment features, reinforcing its qualities as a genuine all-rounder, ideal for both hard work and for leisure.
Visit the dedicated section of Toyota.co.uk to find our more about the all-new Toyota Hilux.