Toyota GT86 chief engineer Tetsuya Tada was the guest of honour at GT86 owners' meet hosted by Toyota GB.
Tada-san is visiting the UK to attend the Goodwood Festival of Speed but took time out to speak to GT86 owners at a special event held on Friday 24 June.
A total of 27 GT86s attended the meeting, with some cars looking as though they'd come straight out of the showroom, while others had been impressively modified.
Toyota GB's classic liveried GT86s and a trio of race cars brought by Fensport and Rogue Motorsport were also on display, including one sprint car that packed around 500bhp.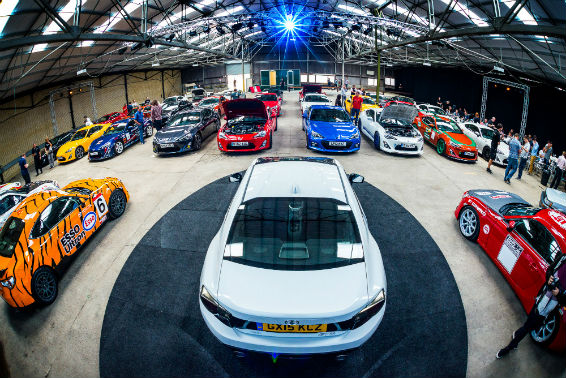 The forefather of the GT86, an AE86 Corolla GT Coupe took pride of place too.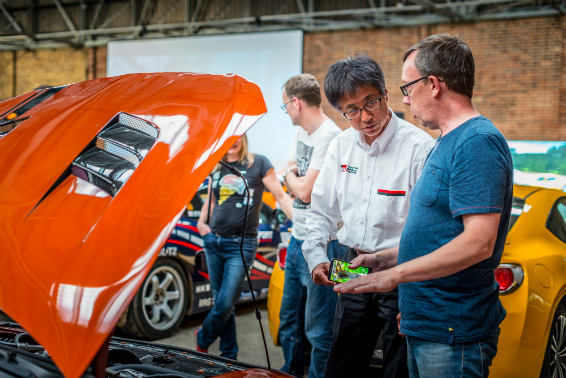 Tada-san chatted with owners as they showed him around their cars. Alric Kitson (below) came all the way from Grimbsy to join the owners at an aircraft hangar in Surrey.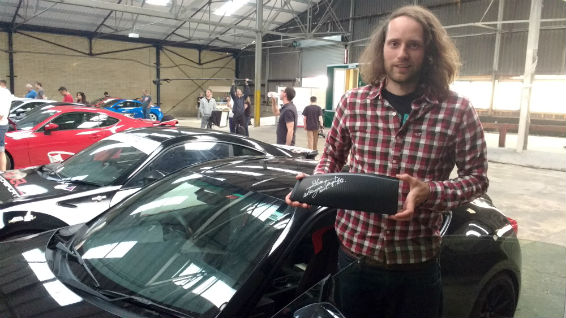 "I didn't know what to expect but it's been a fantastic evening. I managed to chat to Tada-san and he even signed the dashboard inlay of my car!
As well as a GT86, Alric is also a proud owner of an AE86. "The AE86 was a lightweight, rear-wheel drive, affordable sports car and the GT86 is its successor. I just think they are fantastic."
Another owner, Lauren Blighton, said: "I got my book signed by Tada-san and I showed him all the places I have been to in Japan. I'm sure he gets this all the time, but it's been great."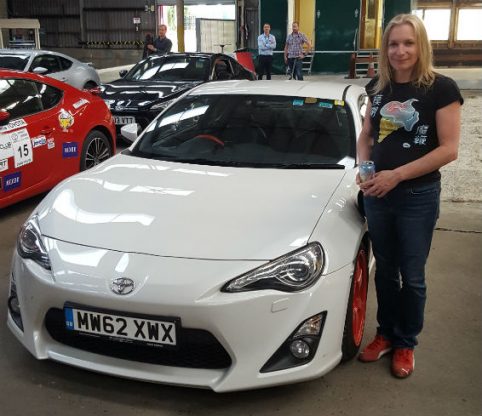 Tada-san explained that at a recent GT86 meeting in Japan he spoke with a couple who met and later got married after meeting each other at the 86 owners club.
"I hope a similar bond of friendship can be formed by the owners here," said Tada-san.