The internet is ablaze with rumour over plans for a new convertible Toyota GT86… Thanks to these official images of an open topped concept.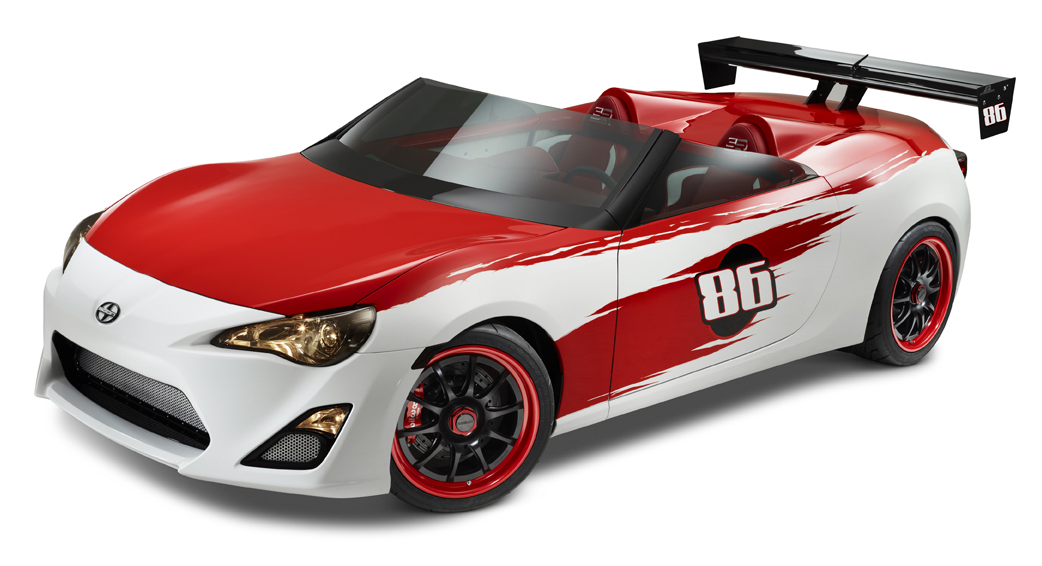 So what's the story behind these images which have stirred up debate on some of the world's biggest motoring sites? We can confirm that Toyota Racing will debut a custom-built Scion FR-S Speedster show at the 38th annual Toyota Grand Prix of Long Beach. The Scion FR-S is the Toyota GT86's American cousin.
Designed and built by Joe Iacono of Iacono Design and Jeremy Lookofsky of Cartel Customs, the FR-S Speedster will be showcased at the Grand Prix and featured on a limited edition poster commemorating the race event. It will also make select appearances at shows across the US later this year.
"The Scion FR-S Speedster is a true sports car that embodies the spirit of the Toyota Grand Prix of Long Beach and our commitment to motorsports," said Toyota National Motorsports Manager Les Unger.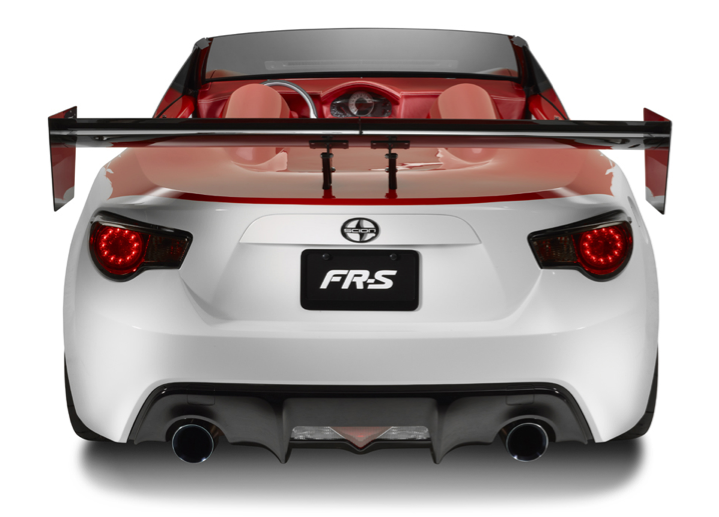 Cartel Customs styled the car in a nod to Toyota's rich racing heritage. The vehicle proudly bears the number 86 on its door panels and rear wing. It also features Toyota Racing's iconic paint scheme.
Exterior modifications include Cartel Traditional Signature Series Chop Top, modified front bumpers and bonnet, custom-moulded rear deck with hand-made sheet metal speed blisters, custom metal fabrication interior and exterior panels, APR Performance Custom 61" carbon fiber wing, and custom formed and cut glass front windshield and side door glass.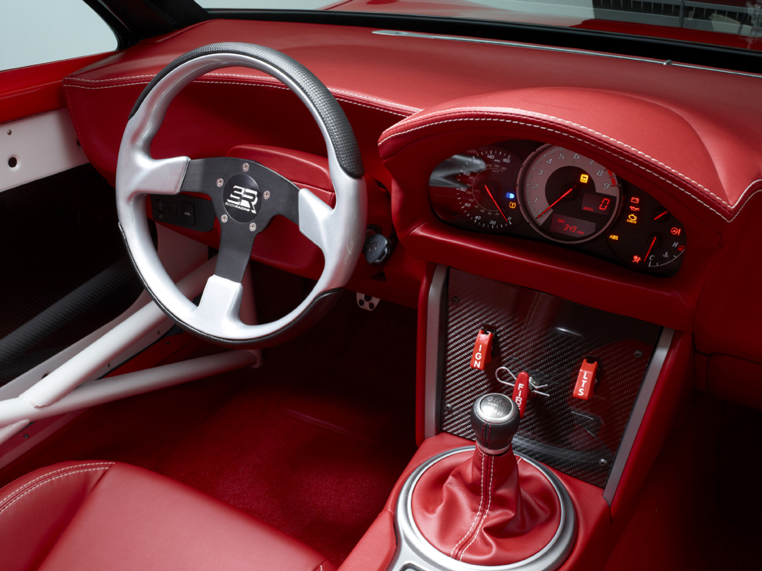 Interior modifications include custom-shaped metal door panels with carbon fibre insets, carbon rear panel false wall, modified dash center drive gauge cluster and carbon switch panel, and red and white accented seats, dash and center console. The car's full specification is outlined below.
Do you think the new Toyota GT86 should be developed as a convertible model? Share you thoughts on the FR-S Speedster, or let us know what your dream GT86 would look like, in the comments section below. Alternatively, why not join the conversation with us on Facebook and Twitter?
Scion FR-S Speedster Specifications:
Length 4.23 metres
Width 1.76 metres
Height 1.02 metres
Wheelbase 2.57 metres
Powertrain:
2.0-litre boxer engine
6-speed transmission
Maximum output: 200hp @ 7,000rpm
Maximum torque: 151 lb ft @ 6,600rpm
TORCO Synthetic SR-5 Racing Oil
ACT Clutch
GReddy SP Elite Exhaust System
Chassis / Suspension:
KW Suspensions Clubsport Coilovers (independent rebound and compression adjustability)
Wilwood SUPERLITE 6-piston radial mount calipers in custom red on 13"
SRP drilled and slotted two-piece rotors & BP-10
Wilwood Smart Pads
Wheels & Tyres:
Front 18 x 8.0 Forge Line centre lock wheels
Back 18 x 9.5 Forge Line centre lock wheels
Front 225/40/18 TOYO Proxes R888
Back 245/40/18 TOYO Proxes R888
For the latest news on the UK-market Toyota GT86, click here.