Captured in a rare moment of stationary calm in Toyota Gazoo Racing's underground garage in Germany, Toyota would like to introduce you to the new GR Supra GT4 '50 Edition'. Strictly limited to six units, this special vehicle is based on the successful GR Supra GT4 race car and celebrates a milestone in sales.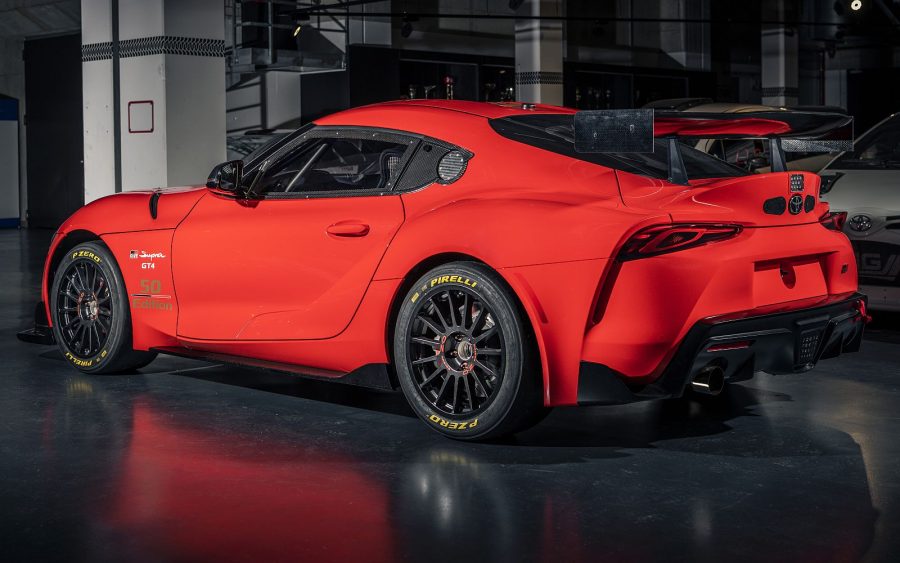 How successful is the Toyota GR Supra GT4?
Sales of the GR Supra GT4 began in Europe in March 2020. Five months later, availability of this production-based race car was expanded to include North America, followed by Japan and the rest of Asia in October 2020.
By the end of 2021, cumulative sales had reached 50 units, during which time customers had taken part in more than 250 races, delivering 36 class wins and 78 podiums. From the outset, teams and private individuals campaigning GT4 categories with the GR Supra GT4 had demonstrated impressive performances. Nevertheless, as a relative newcomer to the customer racing environment, Toyota would like to express its sincere thanks to those who have put faith in this model.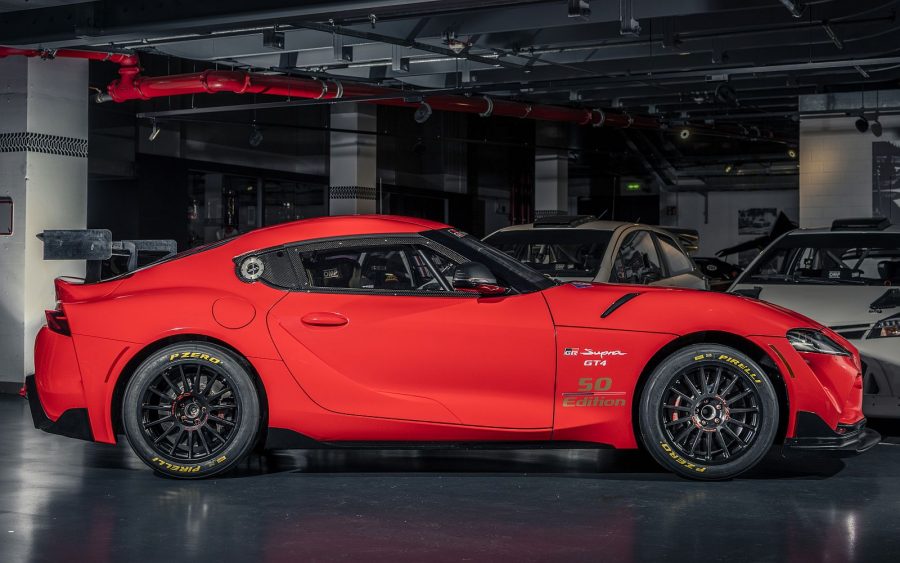 In what ways is the '50 Edition' special?
The GR Supra GT4 '50 Edition' commemorates the worldwide sale of 50 units of the GR Supra GT4 race car. Though priced identically to the standard GT4 model (€175,000 plus applicable taxes and delivery) it delivers substantial added value by including unique branding and optional parts.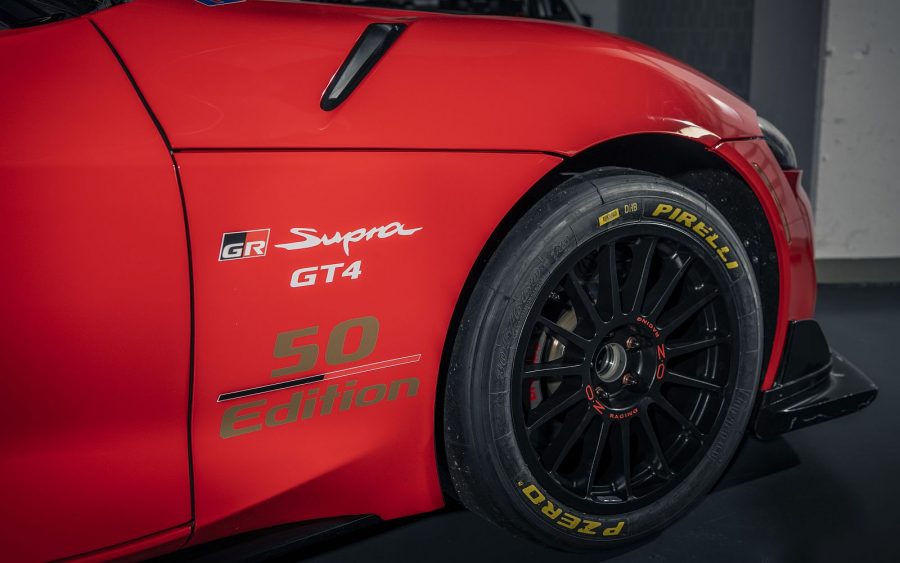 Only six examples will be produced, with two units allocated to Asia, Europe and North America respectively. The bodywork of each car is presented in Toyota Gazoo Racing red and adorned with tasteful '50 Edition' gold livery on the sides and roof, ensuring that this special edition will stand out in any paddock or private collection.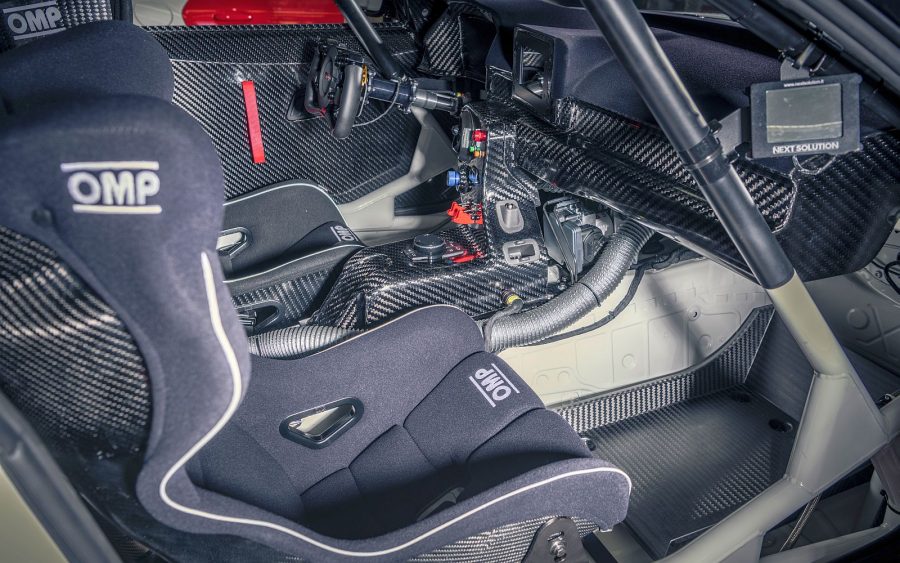 Inside, each '50 Edition' offers an enhanced experience. A new driver's race seat with exclusively embroidered GR Supra GT4 branding is installed, while a passenger seat and carbon fibre footrest is included as standard so the experience can be more easily shared. The menu navigation controller on the centre console features a '50 Edition' logo and a uniquely numbered plaque is placed in clear view on the leading edge of the carbon fibre dashboard.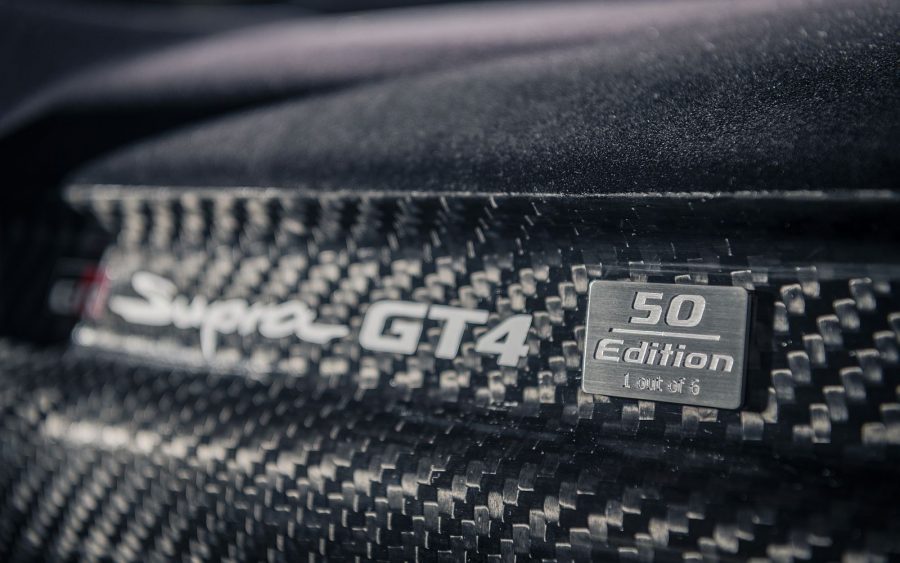 To protect the vehicle when it is in storage or transit, customers are also provided with an exclusively branded indoor car cover at no extra cost.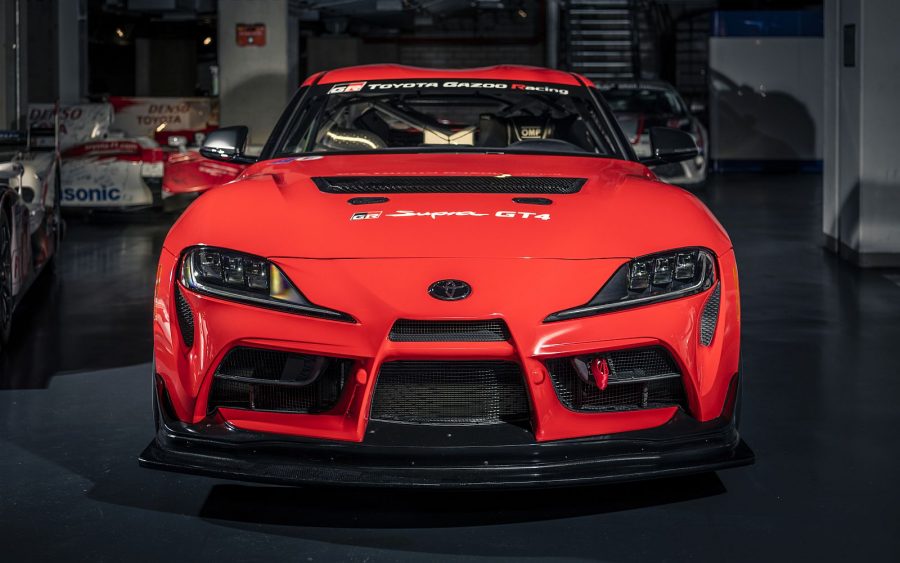 How can I secure one of the six GR Supra GT4 '50 Edition' models?
Prospective customers can register their interest in one of the six GR Supra GT4 '50 Edition' models via regional Toyota Gazoo Racing centres.
Production and development of the GR Supra GT4, as well as high-level support for owners, will continue for the foreseeable future. Indeed, Toyota Gazoo Racing looks forward to reaching new sales milestones in the coming years.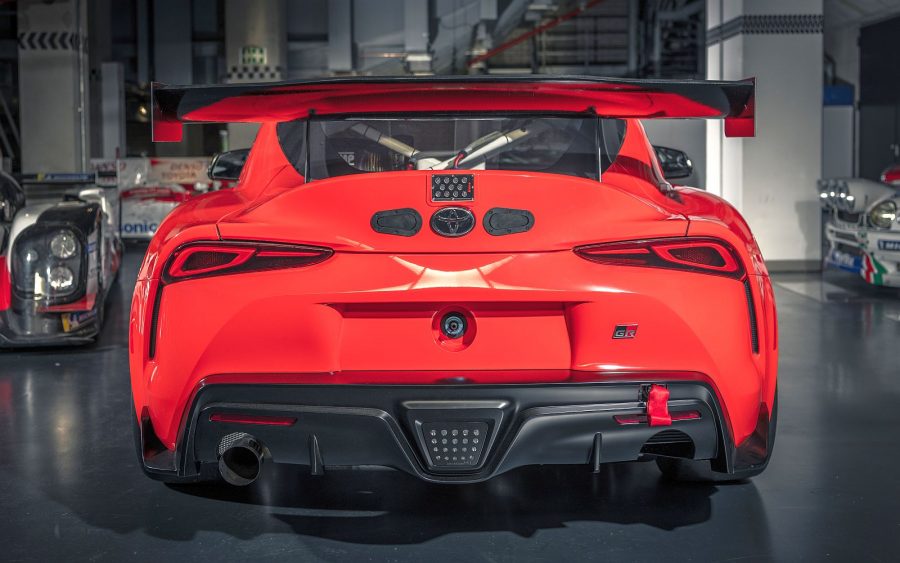 Where can I experience the GR Supra GT4 in action?
Throughout 2022, groups of approximately ten GR Supra GT4 models will each compete in Europe, Japan and North America. The various GT4 championships that these groups are provisionally scheduled to compete in are listed below.
| | |
| --- | --- |
| REGION | CHAMPIONSHIP |
| Europe | GT4 European Series, Nürburgring Endurance Series, ADAC GT4 Series, DTM Trophy, British GT Championship, GT4 Scandinavia |
| Japan | Super Taikyu Series, Inter Proto Series, Fanatec GT World Challenge Asia |
| North America | IMSA Michelin Pilot Challenge, Pirelli GT4 America |
Learn more: What was different about the GR Supra Jarama Racetrack Edition?