The first run of race-prepared Toyota GR Supra GT4 models sold out almost immediately to customer race teams. And there is likely to be equally strong demand for the next batch following the announcement that the car has successfully achieved official homologation in the GT4 category following technical examinations and track tests by the governing Stéphane Ratel Organisation.
SRO officials scrutinised the GR Supra GT4 in detail prior to testing its performance on track at Circuit Paul Ricard in southern France, in order to determine the appropriate Balance of Performance, which is applied to all GT4 cars in order to ensure equal competition.
With GT4 homologation now secured, the first GR Supra GT4 race cars will be delivered to customers immediately, ready to participate in a range of different series around Europe.
These include Ring Racing, located near the Nürburgring, which has purchased one car for entry in the ADAC GT4 Germany championship, and another for the Nürburgring Langstrecken Serie, formerly known as VLN. Ring Racing will additionally operate one of their cars in the Nürburgring 24 Hours on behalf of Novel Racing.
France-based CMR will also compete with two GR Supra GT4 cars this year. The first will take on the European GT4 Series, while the second will participate in the French GT4 Series.
In the United Kingdom, Speedworks Motorsport, already participating in the British Touring Car Championship with a Toyota Corolla under the Toyota Gazoo Racing UK banner, will enter a GR Supra GT4 for Sam Smelt and James Kell in the seven-round British GT series where GT3 and GT4 cars compete in the same races.
The Toyota GR Supra GT4 explained
Our new competition model is based on the road-going GR Supra and developed by Toyota Motorsport GmbH (TMG). It was initially offered in Europe, followed by North America in August 2019 and Japan/Asia in October, strengthening the company's focus on customer motorsport.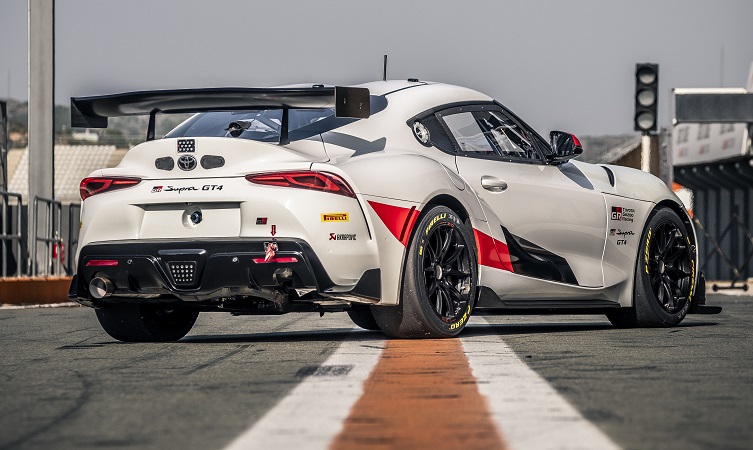 The 3.0-litre in-line six-cylinder engine with a single twin-scroll turbocharger has been tuned to 430bhp and is matched to a seven-speed version of the original sports automatic transmission, with paddle shifts and a mechanical limited-slip differential. Performance elements include a race-spec Akrapovič exhaust system and Ravenol lubricants.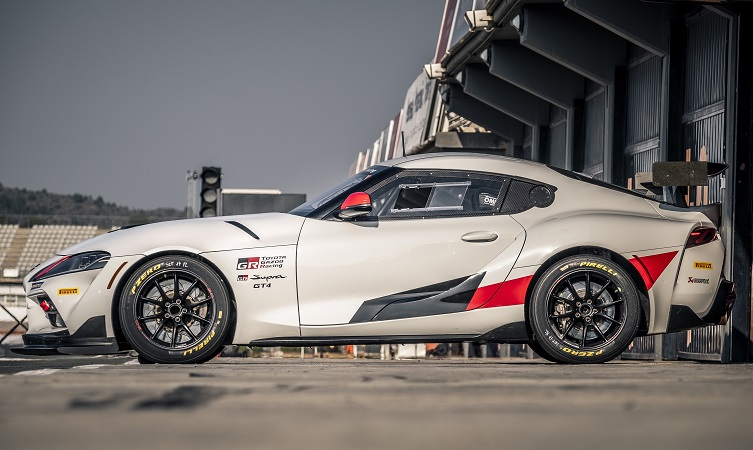 The car's front splitter and rear wing are made of a natural fibre composite, contributing to an overall weight reduction of around 145kg. Following the specification of the GR Supra road car, the suspension system features front MacPherson struts and a multi-link arrangement at the rear. Adjustable KW performance dampers are used both front and rear.
The braking system is uprated with dedicated Brembo racing calipers – six-pot at the front and four-pot at the rear – while the five-stud OZ Racing alloy wheels measure 11×18-inch and are shod in 305/660 Pirelli tyres.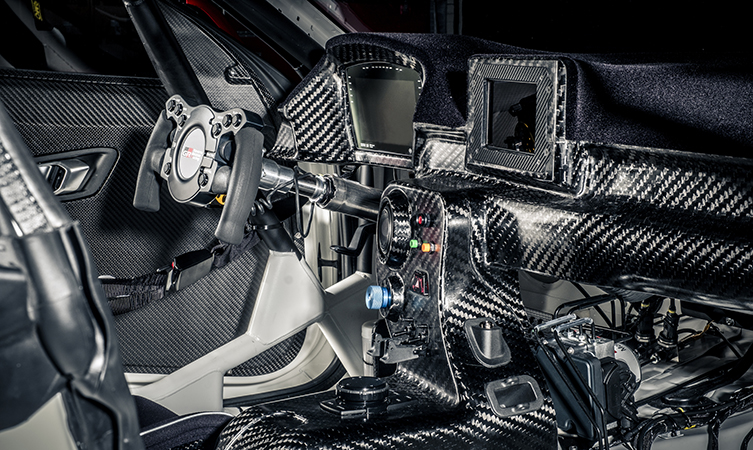 Safety provisions include a high-strength roll cage for the lightweight steel body and an FIA-standard racing seat with a six-point harness. The interior is fitted with a carbon fibre instrument panel with a display and steering wheel designed specifically for GT4 competition.
The price of the GR Supra GT4 is €175,000 (approximately £151,000), excluding any taxes, customs fees, logistics and other costs. In Europe, vehicle sales and customer support are being handled by TMG. Email the customer motorsport department at tmgcs@toyota-motorsport.com for further details and to place your order.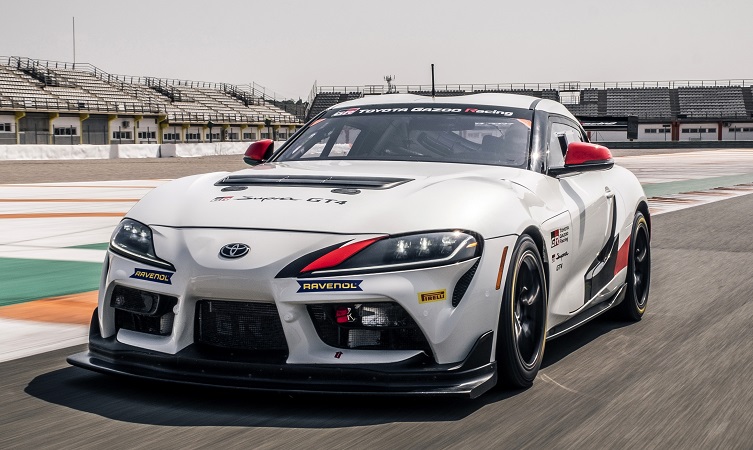 With its low cost and simple entry requirements, GT4 racing is popular with private race teams globally. GT4 cars are primed to race in various continental series, such as the Nürburgring Langstrecken Serie endurance races in Europe, the Michelin Pilot series in the USA and the Super Takiyu series in Japan.
GR Supra GT4 technical specifications:
| | |
| --- | --- |
| DIMENSIONS (mm) | 4,460 long, 1,855 wide, 1,250 high |
| WEIGHT (kg) | 1,350 |
| CHASSIS & BODY | Steel body with FIA-standard high-strength roll-cage, natural fibre composite front splitter and rear wing, 120-litre ATL FT3 safety fuel cell with fast refuelling system, OMP Racing driver's seat with six-point FIA-standard safety harness |
| ENGINE | 2,998cc in-line six-cylinder with single-scroll turbocharger delivering 430bhp max power and 650Nm max torque, Magnetti Marelli engine management, Akrapovič racing exhaust system with catalytic converter, Ravenol lubricants |
| TRANSMISSION | Seven-speed automatic with paddle shifts, GKN Motorsport high-torque specification driveshaft, motorsport specification limited-slip differential |
| SUSPENSION | MacPherson strut front, multi-link rear, KW adjustable racing dampers |
| STEERING & BRAKES | Rack and pinion steering with electric assistance. 390mm steel front discs with six-piston Brembo racing calipers, 355mm steel rear discs with four-piston Brembo racing calipers |
| WHEELS & TYRES | 11×18-inch OZ Racing five-stud alloys with 305/660-18 Pirelli tyres |
| CONTROL SYSTEMS | Standard: traction control, motorsport ABS, 8.0-inch driver display, data logger. Optional: rear-view camera, tyre pressure monitoring system, suspension travel sensors, illuminated car number |
| EQUIPMENT | Standard: fire extinguisher, air jacks. Optional: drink feed system, homologated endurance package |