Nothing makes a first impression quite like arriving in grandeur and style, and serial Toyota owner Thomas Clark has the perfect car for such an occasion. His Toyota Century is one of the rarest Toyota models in the UK and is bathed in luxurious touches aimed to impress the very top of Japanese high society, including the emperor himself. Thomas brought his V12 limo to our Toyota Parallel Pomeroy Trophy event and we spoke to him about why he chose the Century and how it coped on the day.
What tempted you to purchase the Toyota Century?
"I've had this car just under a year. I've always always wanted a Century. Previously had Lexuses, smaller Toyotas and such, but I've always wanted a Century and one just happened to come up. So I jumped at the opportunity and now every day, I'm grinning owning my dream car. I saw it pop up for sale maybe 10 miles away from my house and I couldn't believe it. I honestly thought there would never been one for sale, let alone in the UK, that I could buy so close. There was only about 14 or 15 in the country at the time so I jumped at the opportunity and there it was – three days later on my drive, sat my dream car."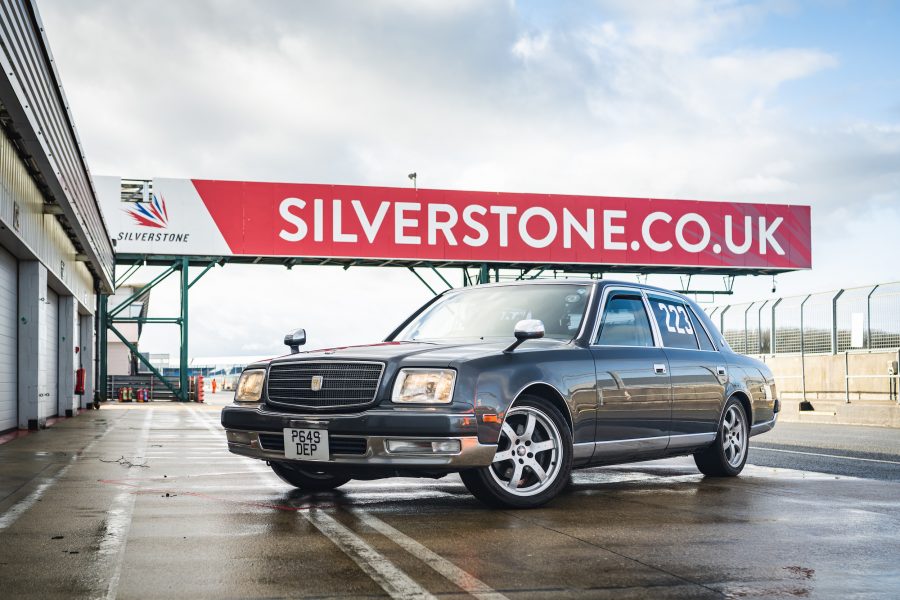 What makes the Toyota Century special to you?
"The Century's a bit unique because I think personally it's at the very top of what Toyota's developing. It's the only V12 production car ever made in the whole of Japan, and just little things like the wood on the trim are real and the aluminium on the bumpers is real. I don't think you get better than that."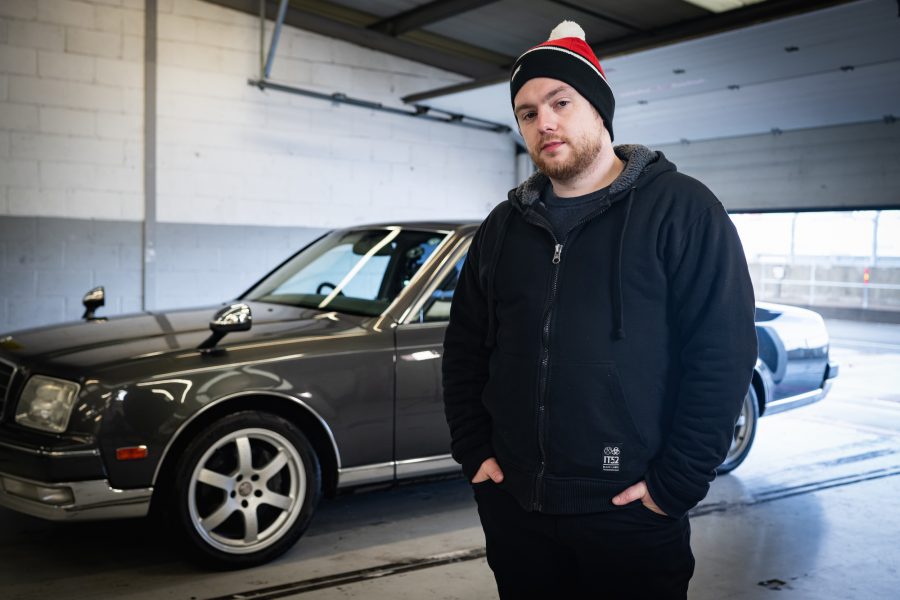 "It was primarily focused on getting that market for the emperor and high business users who would want something big and luxurious. It's always been the pinnacle car for Toyota and I think what makes them special [from] the Lexus and Mark II and all of the other luxury cars that Toyota make, this one is handmade and hand-built in a factory. And even when you buy it, you get a little book with all the signatures of the people who've worked on the individual pieces of the car."
Is there any particular feature of the Toyota Century that you love?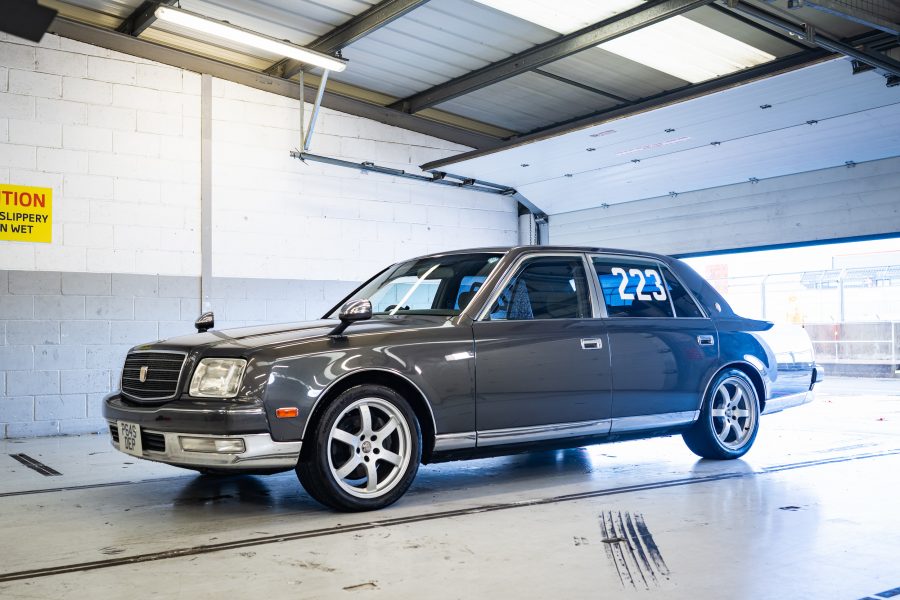 "My favourite feature's got to be the V12. The engine just pulls as if it's on batteries – absolutely no sound and no effort at all, and you can get straight up to 60 miles an hour, no problem."
What have you made of your first time at Parallel Pomeroy?
"It's been really, really good. It's the first time I've ever done anything like this on a track driving around or even any kind of autocross. I was initially really scared that something might snap off or break, but actually, the marshals have been really helpful and the tests are pretty straightforward once you get into it, even though when you're waiting in the queue, it can be a bit daunting."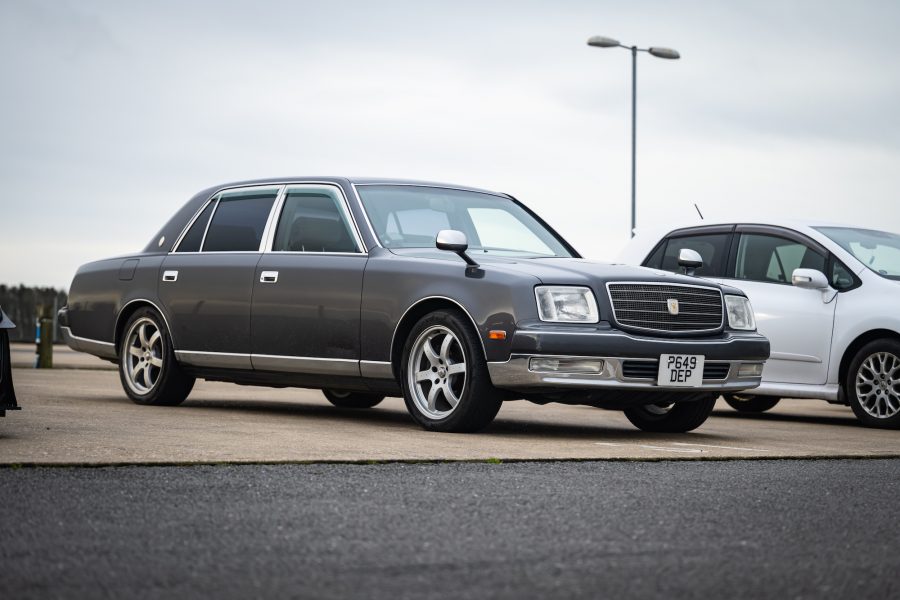 "It's fantastic to get back out, especially with like-minded people. It's very hard to meet more people that like the kind of cars we do without a big event like this and for the first time in a few years, I think, this has been on, it's just great to see these people again. If you've got a Toyota and you want to have some fun on a day out and see many other cars just like yours, definitely come – I'd 100% recommend it."
How did you find the Parallel Pomeroy tests in the Century?
"We started with the stop-start test so you drive as fast as you can up to the markers and then slam on the brakes to go between two other cones. The start bit was fine and going up to speed was okay too, but the stopping was a little bit hairy with something two-and-a-half tonnes going down the runway."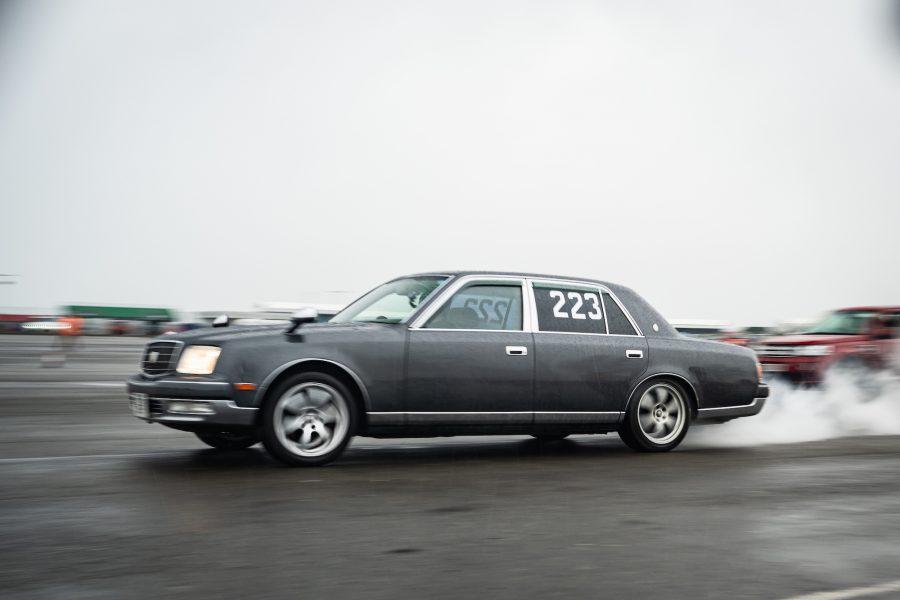 "Then I did the start, stop and reverse. Unfortunately, I had to pause for a few seconds to move the column shifter into reverse every time but managed to do that one okay too. The Toyota emblem was pretty fun too – it's actually surprisingly good in the handling department although it did go a bit sideways in the rain today which scared me a little bit. And then finally, we started with the first test which was the slalom. We did okay in the slalom, but it did feel a bit like a rocking horse back and forth between the cones but I think we did alright."
What was the highlight of the event for you?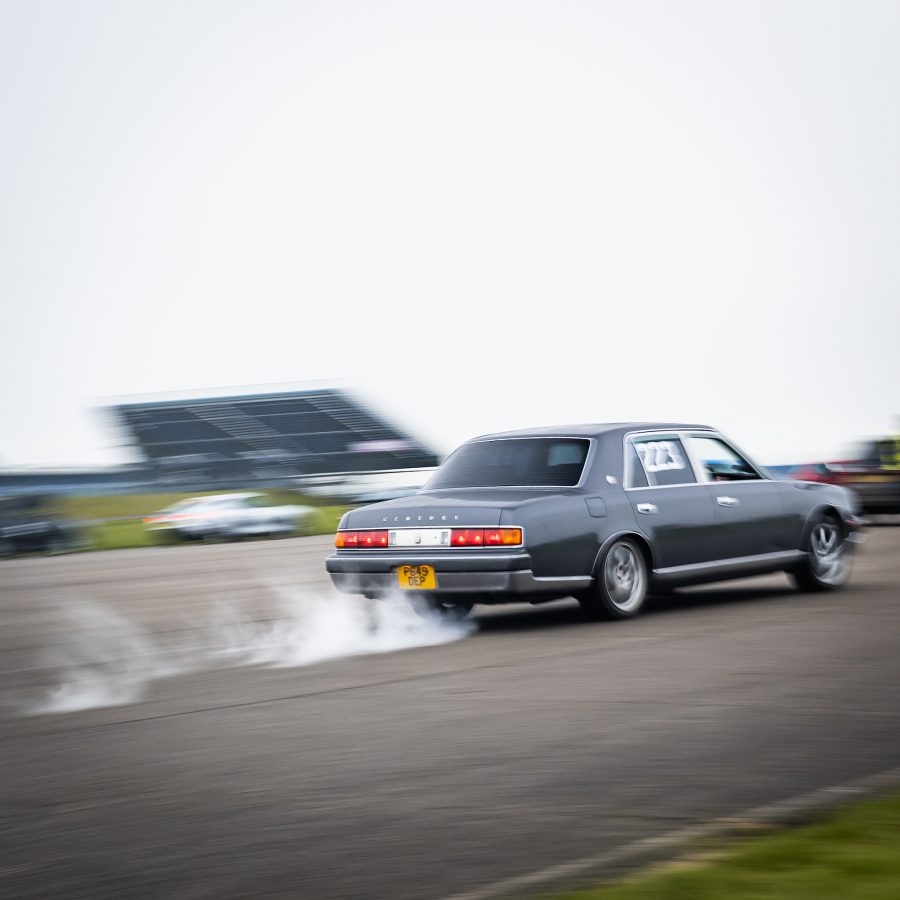 "The highlight, definitely I have to say, has been the drive around Silverstone. I've never been on a track or anything like this before and even cruising around in something like this which doesn't really have any sporting appeal, it's an absolutely fantastic experience. There was complete silence in the cockpit – I was just in awe, I couldn't believe we were driving around, even going over the kerbs a little bit and hearing the noise you hear in all games like Gran Turismo, it was just unreal."