Toyota has taken the unprecedented step of entering cars using three different types of fuel in Japan's popular Super Taikyu endurance championship. It is hoped that the experience of campaigning cars running on hydrogen, carbon-neutral fuel and regular petrol will generate interest in the widespread production and adoption of cleaner fuels, and help Toyota get closer to achieving its ultimate aim of building a carbon-neutral society.
The cars are entered in Japan's 2022 Super Taikyu endurance series, which got underway last weekend with a five-hour race around the Suzuka circuit. At that event the ORC Rookie GR86 CNF Concept finished second in class and the team's Corolla H2 Concept secured fifth in the same ST-Q class. Round two will see the petrol-powered GR86 of team TOM'S Spirit join the grid.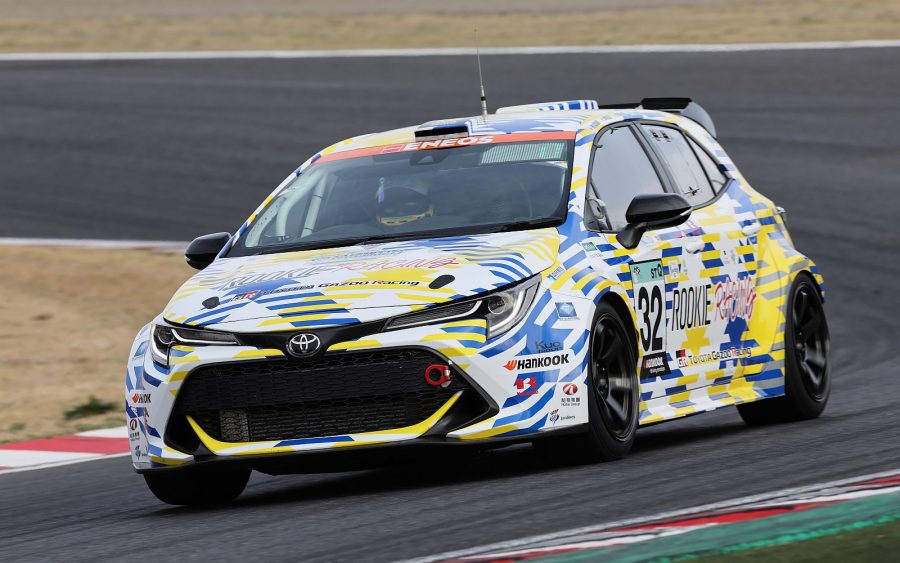 Fuel 1: hydrogen
Powered by an internal combustion engine running on hydrogen, the Corolla H2 Concept (above) has already competed in four rounds of the 2021 Super Taikyu series. Within that six-month period, engine performance was improved to levels comparable with that of petrol engines. Power was increased by 24% and torque by 33%, while achieving successful control of combustion. Key issues to be addressed within the 2022 season include improving the car's driving range and reducing the refuelling time.
The Corolla H2 Concept runs on hydrogen generated through solar power, which is stored in racks (see below) filled with resin-lined tanks and transported to each event using either bio-fuel trailers or fuel cell electric trucks.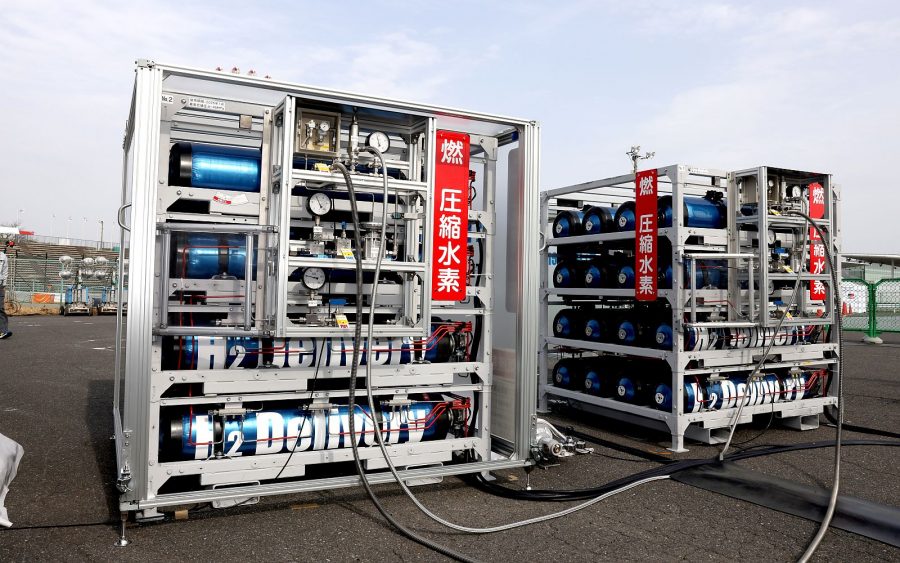 Fuel 2: carbon-neutral fuel
The introduction of a race engine running on carbon-neutral fuel (CNF) is Toyota's latest development for 2022. Installed in the new GR86 CNF Concept (see image below), this internal combustion engine is a turbocharged 1.4-litre unit derived from that used in the Corolla H2 Concept, which is itself a development of the engine used in the production GR Yaris.
Although carbon dioxide is emitted during combustion, a key advantage of the fuel is that it uses CO2 that is already present in the atmosphere. This means that it neither reduces or contributes to the level of CO2 in the atmosphere when it is burned. Carbon-neutral fuel is also suitable for existing powertrain technology and can be integrated into the existing refuelling infrastructure.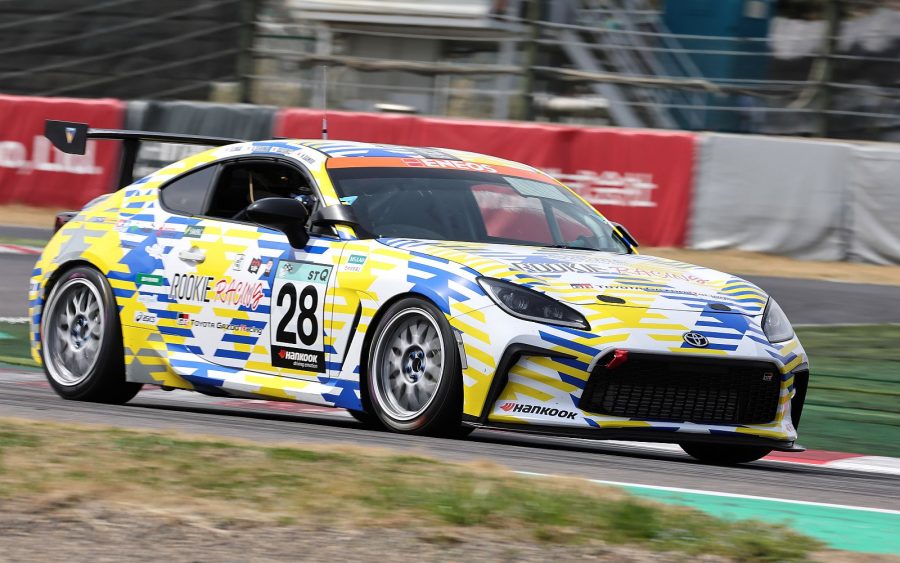 Fuel 3: petrol
Closer in specification to a production GR86 than the CNF Concept, this traditionally fuelled race car will be refined throughout the Super Taikyu season. Knowledge gained from racing will be applied to any evolutions of the GR86 and help Toyota develop ever-better cars for the road.
Learn more: How Toyota is taking hydrogen racing