Toyota introduced the eighth-generation Corolla in the UK on 23 June 1997 – more than two years after its launch in Japan. Its design was noteworthy for abandoning the 'world car' approach that had previously dictated Corolla production and marketing strategy. European models were given a distinct rounded look created with major input from Toyota's European Design Panel.
Two-and-a-half years later, the new Corolla was a familiar sight on UK roads, achieving over 20,000 sales annually in both 1998 and 1999. Meanwhile on a global level, the European version became the most recognisable shape thanks to extensive media coverage of the World Rally Championship. That specially prepared three-door model helped Toyota win the manufacturers' championship in November 1999.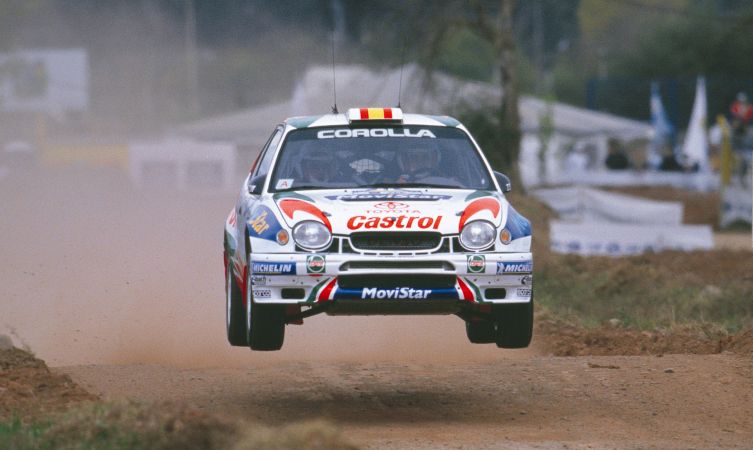 1997-2001 Corolla: development
The early-to-mid Nineties saw general society take a much more serious approach to global environmental protection. The United Nations had organised the Conference on Environment and Development global summit in 1992, followed by the Kyoto Conference on the Prevention of Global Warming in 1997. The latter event in particular laid the foundation for today's carbon dioxide emissions regulations.
These social conditions strongly influenced the teams developing the eighth-generation Corolla, which were tasked with not only designing an attractive new car but improving fuel efficiency and reducing vehicle weight and emissions. Development leader Takayasu Honda set the challenge of conveying "a slim, healthy image with a beautiful shape."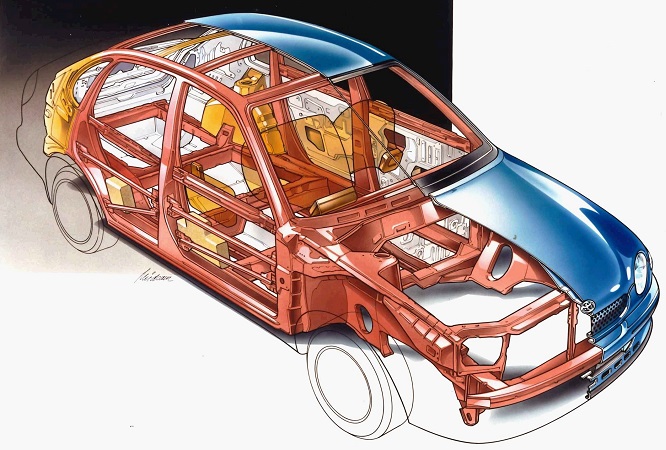 Computer analysis was therefore employed to optimise the body structure with extensive yet strategic use of high-strength steel, which led to an overall weight saving of up to 70kg versus the outgoing generation. Careful consideration was also given to reducing the total cost of ownership – such as keeping the purchase price, general maintenance and crash repair costs as keen as possible – while increasing the vehicle's end-of-life recyclability.
1997-2001 Corolla: appeals to the head and heart
Major European design input gave the eighth-generation Corolla a distinctive and stylish appearance to compliment the model's long-standing reputation for quality and reliability.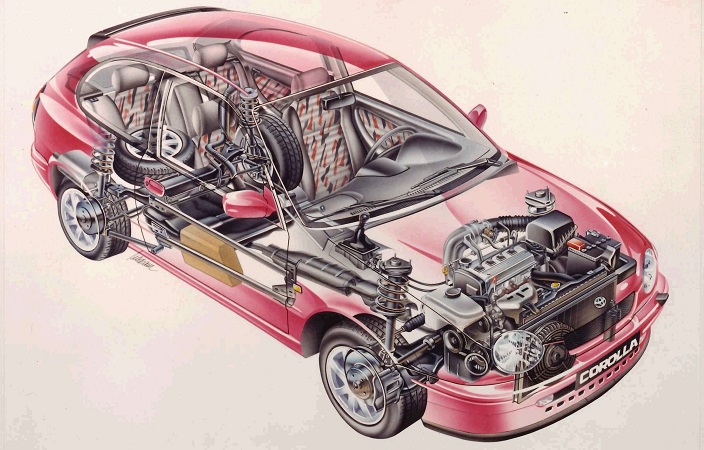 New styling, better standard specification and revised engines were designed to make this the most desirable Corolla from both a rational and emotional perspective. It also provided a sign of Toyota's growing commitment to Europe.
1997-2001 Corolla: four body styles – one for all
The eighth-generation Corolla was available from the outset in four distinct body styles: three-door hatchback, five-door liftback, four-door saloon and five-door estate. Biggest seller in the UK was expected to be the reintroduced liftback (below), which had been deleted from the previous generation range back in 1994. It offered a 170mm longer body than the hatchback, making it a valuable middle point within the range for owners not requiring the additional versatility of the estate.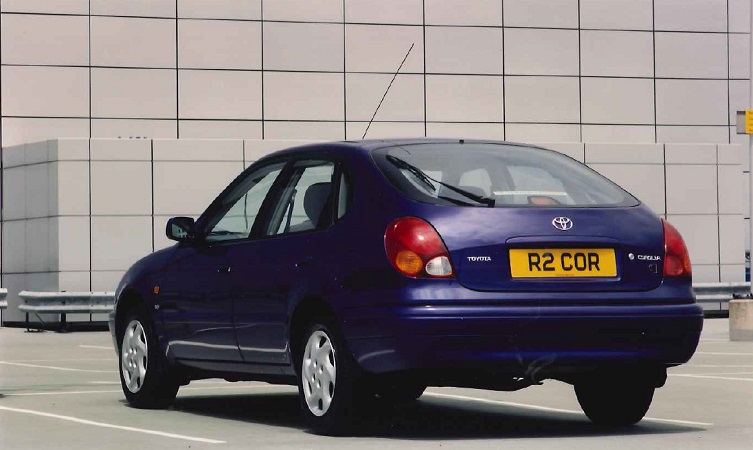 Appealing to younger drivers was the G6 model, which had a new, close-ratio six-speed gearbox coupled to the 1.3-litre 16v engine. Not a hot-hatch, the G6 placed emphasis on affordable fun rather than insurance-prohibitive performance.
1997-2001 Corolla: first dedicated Corolla for Europe
The model represented a radical departure for Toyota in a number of ways. Evolving the 'world car' approach that had previously dictated Corolla's production and sales strategy, Toyota developed distinct versions to appeal to the differing tastes of customers in Asia, North America and Europe.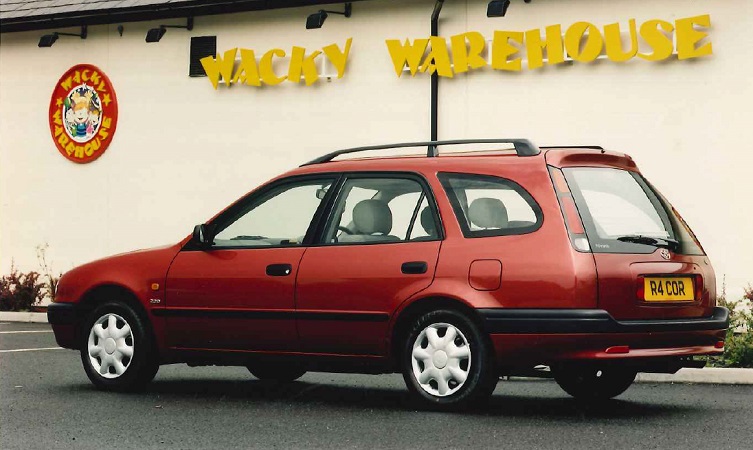 The most radical design of the three was for Europe, with all four body styles adopting a characterful 'face' that ensuring the Corolla would not be mistaken for another car. A special European design panel, including representatives from Toyota GB, influenced the design from its early sketches in 1994.
The look included styling cues taken from other Toyota models, particularly the elliptical headlamps housed within prominent blisters seen on the contemporary Celica coupe and the honeycomb grille treatment of the trend-setting RAV4.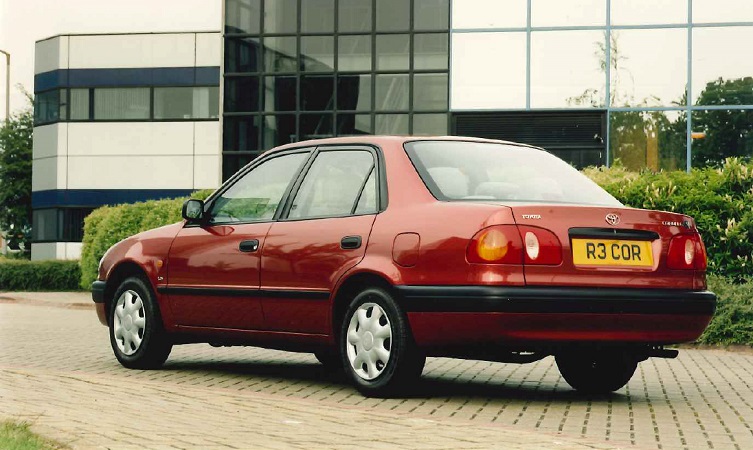 1997-2001 Corolla: revised engines
The engines were extensively reworked versions from the outgoing Corolla range, modified to offer flatter torque curves at low-to-medium engine speeds. The 1.3-litre 16v unit was now more powerful (from 74 to 85bhp) and offered more torque (from 85 to 89 lb ft). Output from the 1.6-litre 16v engine was 109bhp and 105 lb ft torque.
The 2.0-litre diesel now adopted an electronically controlled injection pump, making it a cleaner, more driveable powerplant. Its output was 71bhp with 97 lb ft torque.
1997-2001 Corolla: pricing and range
Model-for-model the new Corolla offered more equipment than its predecessor, with enhanced safety and security features such as standard twin airbags, electronic seatbelt pre-tensioners with force limiters, three-point centre rear seatbelts and remote central locking on all models.
The lead-in model remained the Sportif, followed in ascending order by the GS, with an electric sunroof as standard. The six-speed 1.3-litre G6 offered unique interior trim and wheel design, while sat at the top of the range was the highly specified CD, with equipment such as air conditioning and power sunroof, anti-lock brakes, CD player, full body colour and chrome grille. A sporty limited edition G6R model (below) was launched in December 1998.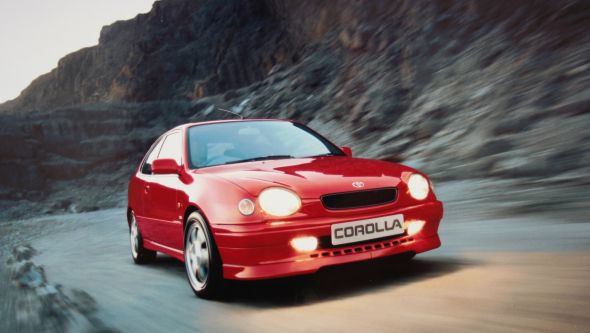 At the time of its introduction in June 1997, cumulative production of Corolla had reached 23.5 million units. Of these, nine million had been sold in Japan – where the model had been the country's best-selling car for the past 28 years – while the UK market had received 314,000 units since the first-generation model arrived in 1965.
Production of the five-door Corolla liftback commenced in the UK in October 1998, with the three-door model being built in the Burnaston plant from 1999. That same year, annual overseas production of Corolla (16 countries and regions throughout the world) surpassed that of Japan for the first time in the model's history.
1997-2001 Corolla: mid-life revisions
An extensively revised version of the eighth-generation Corolla was introduced to the UK market in February 2000, adopting a family look similar to that of the Avensis. The car featured two new 16-valve petrol engines – a 1.4-litre and 1.6-litre that employed Toyota's highly regarded Variable Valve Timing-intelligent (VVT-i) system found in the Yaris. A proven 1.9-litre indirect injection diesel engine was also introduced, which met the tougher Euro III emissions standards that became mandatory in October 1999.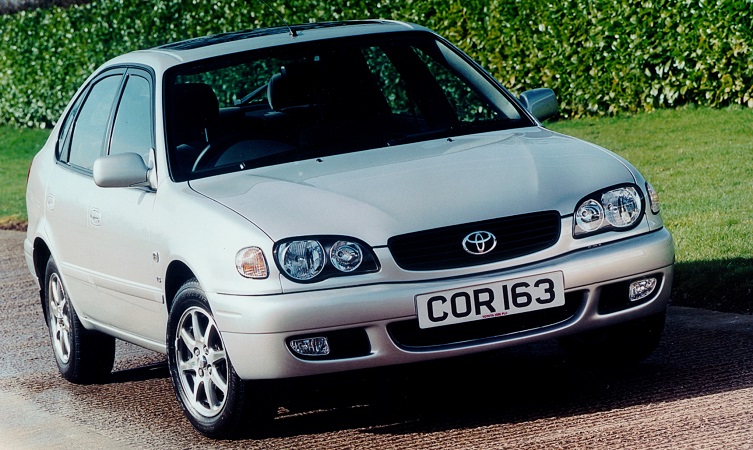 Inside, the revised Corolla featured an improved selection of contemporary upholsteries and a modified dashboard housing an integrated multi-function display that could be specified with optional satellite navigation. A new range of eleven exterior colours, seven of which were metallic, were also introduced.
The Corolla's proven strut-based chassis was carried over, although body rigidity was improved with the addition of extra floor cross members. UK-built liftback models were also specified with a brace across the rear suspension, while the sporty, six-speed SR model adopted new pillow ball bushes on the secondary lower arms to improve ride comfort, stability and controllability.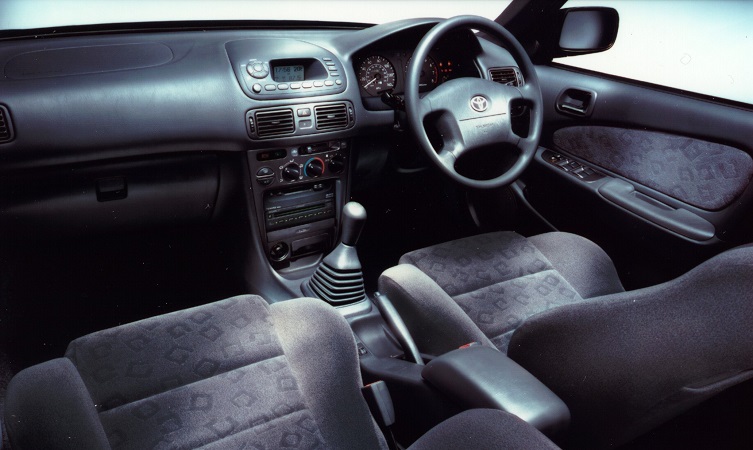 Twin front airbags and three-point seatbelts all round became standard across the range, while all but the base model were equipped with anti-lock brakes with electronic brake force distribution.
Range complexity was simplified to four specifications: S, GS, SR and top-of-the-range GLS. As the previous saloon body style accounted for just 0.5% of UK Corolla sales, the revised model was similarly simplified, now offered in either three-door hatchback, five-door liftback, and five-door estate variants. Limited edition Corolla Vida (below) and Calida models were introduced in July 2000 and February 2001 respectively.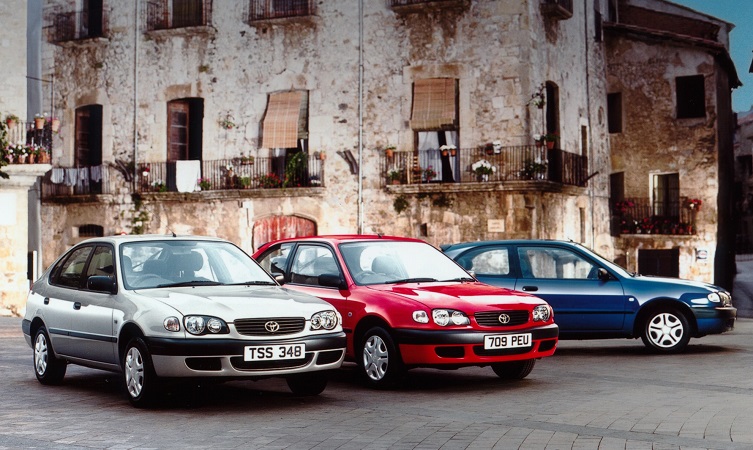 1997-2001 Corolla: additional equipment
* Ignition key illumination
* Centre armrest in rear seat
* Semi-concealed windscreen wipers
* Radio aerial embedded in rear screen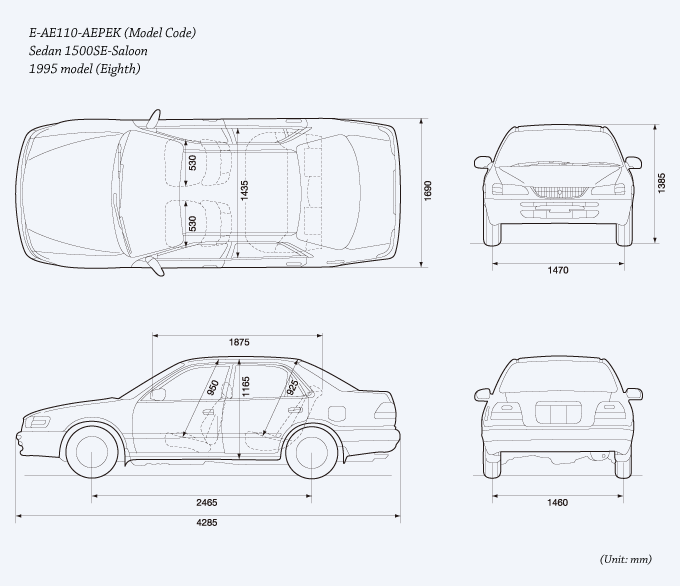 Read more:
History of the first-generation Corolla
History of the second-generation Corolla
History of the third-generation Corolla
History of the fourth-generation Corolla
History of the fifth-generation Corolla
History of the sixth-generation Corolla
History of the seventh-generation Corolla
History of the ninth-generation Corolla