The ambition of the Toyota GB student placement programme is to attract, cultivate and develop students who can become innovative, customer-focused leaders.
Student placements at our Surrey headquarters are open to all undergraduates studying on a sandwich course or other placement-based degrees. It's an environment recognised as one of the country's top one hundred places to work, offering a great work/life balance, quality training and the chance to make a real difference.

But don't just take our word for it. We asked four placement students what it's like to be a part of the programme and work at Toyota GB.
What attracted you to the Toyota student placement programme?
Hattie: "I liked the Toyota culture and values such as respect for others, teamwork and going the extra mile. Also because it's such a renowned, global company."
Mary: "The company ethos appealed to me. The focus on personal development was really attractive, particularly in terms of the students."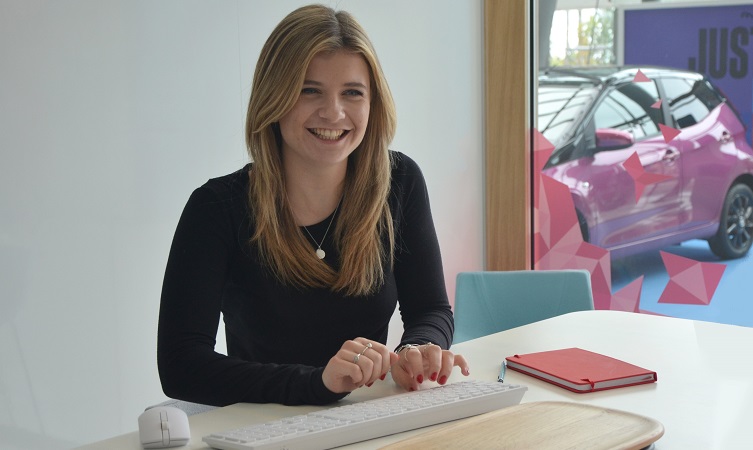 Mary Nicholls, Press and Social Media department
What is your role and some of your responsibilities?
Ronan: "I'm the legal student. I help with a lot of contract reviews and am involved in data protection work with suppliers. Every day is different, which makes it exciting; you never know what to expect when you come into work in the morning."
Hattie: "I'm the student in the Product Quality and Service Support department. Some of my responsibilities include data analysis, coordinating projects to improve team productivity, assisting in team investigations, helping to process part recovery and research requests from Toyota Europe, and assisting the networks to apply new systems."
Isaac: "I am in the Customer and Network Support department. My role is to work alongside the manager to innovate and improve the department and its operations. This includes creating reports and visuals to present data to colleagues, as well as working with the team during new project launches."
Mary: "I'm in the Press and Social Media department. Some of my responsibilities include organising and sending out press cuttings twice a week, updating the media site, and working alongside the press fleet manager in organising media car loans. Also, getting involved in media projects and events is great fun and gives you invaluable experience."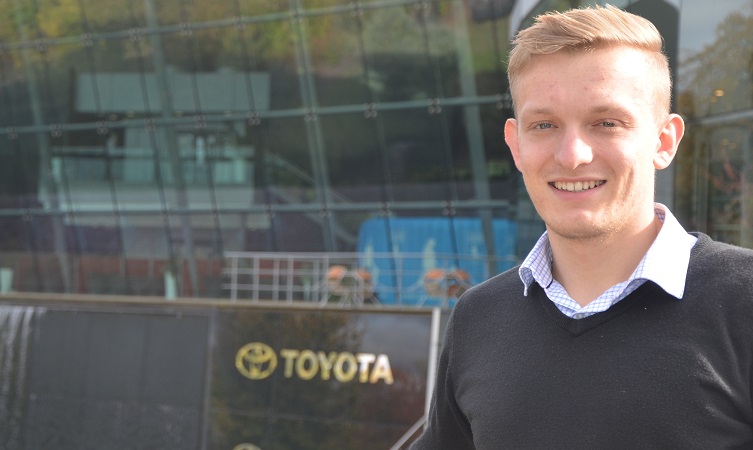 Isaac Lea, Customer and Network Support department
What has surprised you about the role?
Isaac: "The amount of responsibility you're given, as well as the freedom to come up with my own ideas and work on my personal development.
Ronan: "The level of community that exists surprised me, not only with the students but with the company overall. Everyone is really welcoming and accommodating, and although it's a big office it still feels like a tight-knit group."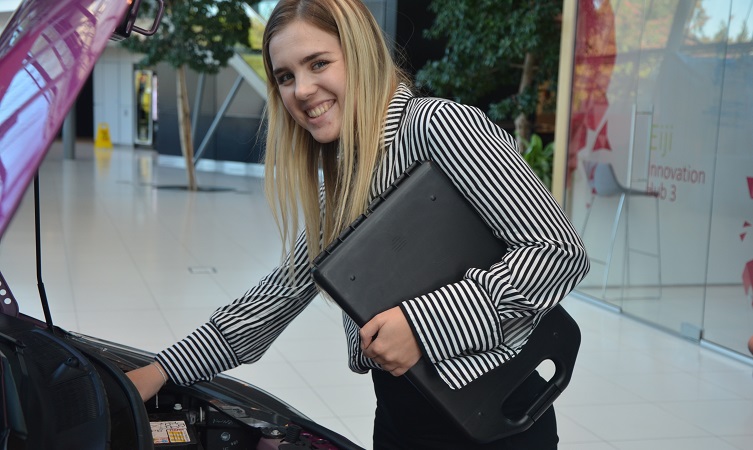 Hattie Eatock, Product Quality and Service Support department
What is your favourite thing about being part of the Toyota student placement programme?
Mary: "I get to experience driving lots of different vehicles and have been offered many different training sessions, such as presentation skills that have helped me during the placement and will continue to help me later in life. Also, there is a big student community which makes it less daunting at the beginning and makes for a good social life throughout the year."
Isaac: "My favourite thing is how supportive Toyota is as a company and how much personal development is encouraged. The training sessions we're offered are great, and it's been really useful to improve my presentation and time management skills. I'd feel comfortable going to anyone with a question or problem."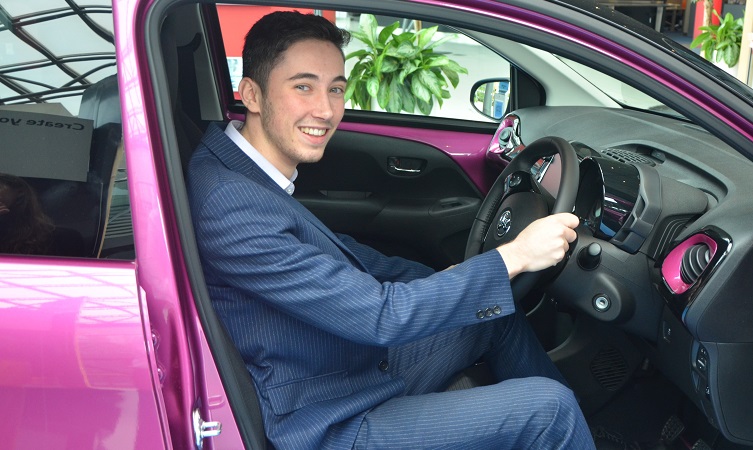 Ronan Granville, Legal department
What advice would you offer students applying for a Toyota student placement?
Hattie: "Do your research on the company. Be enthusiastic in interviews and assessment days and just be yourself. Don't be disheartened by rejections; it's all part of the learning process."
Mary: "Employers are looking for personality and someone who will fit into a team as well as someone with the on-paper qualifications."
Isaac: "Work out where your strengths and weaknesses are before the interview or assessment. It's good to be self-aware and show employers that you understand what your strengths are as well as what you need to work on."