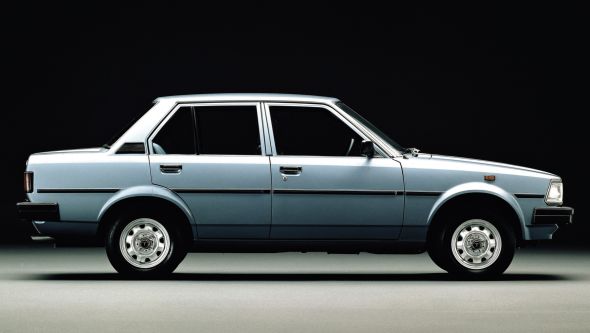 The fourth-generation Corolla was introduced to the market in March 1979, as Japan's economy was finally recovering from the worldwide oil crisis. Disposable income was on the increase, cultivating a desire among Japanese citizens to improve their quality of life. The requirements of car-buyers were diversifying and heading upmarket, yet with lingering memories of the recent oil shortages there was also an increased demand for fuel-efficient vehicles.
Corolla was therefore re-imagined for its fourth generation as a luxurious but economical family car with superior overall performance to meet diverse user needs. It adopted aerodynamically efficient designs, a newly developed engine range, and rack and pinion steering that delivered greater feedback – all of which made it more suitable for an international audience. Towards the end of its life, the fourth-generation Corolla also responded to social needs for greater fuel economy by introducing models equipped with a diesel engine.
Worldwide acceptance of the new model was phenomenal. Highly praised for its level of quality and performance, demand easily out-stripped supply. In fact, in 1980, one year after its launch, annual exports reached 500,000 units; and in the three-year period from 1979-82, Corolla once again captured the title of world's best-selling car. In January 1983, exports reached 116 countries for a total export figure of 4,730,000 units; while in March of the same year, cumulative Corolla production reached the milestone of ten million units.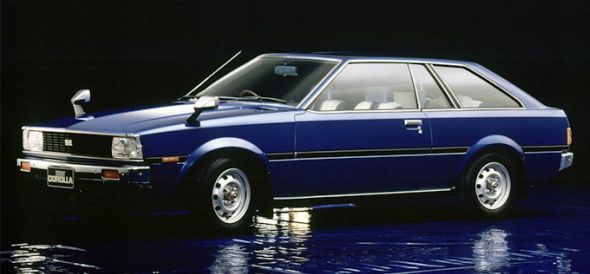 1979-83 Corolla: targeted research
Development of the fourth-generation Corolla began in early 1975 under the leadership of chief engineer Fumio Agetsuma. His plan was to develop a compact family car that was so practical and luxurious it would prevent the new baby boomer generation migrating to larger, higher class vehicles. The third-generation Corolla was already the world's best-selling car, and since he was also instrumental in the development of that vehicle, Agetsuma felt a weight of responsibility to secure this position with the new fourth-generation model under his direction.
To formalise a plan, Agetsuma conducted a vast, worldwide market research campaign, targeting a range of users, including customers of rival vehicles. The study focused on age, annual income and occupation, as well as purchasing motivations and usage conditions, including the distance travelled in a car each month. Also studied was the effectiveness of the dealer network, as well as the requirements of each export market.
In addition to being destruction-tested in Japan, prototype vehicles were sent to Europe, the United States and Canada to conduct demanding compatibility trials. These included high-speed cruising, thermal endurance (hot and cold), dynamic performance and ride comfort tests on a variety of paved surfaces. This wealth of information proved invaluable in the development of a car that would continue to be cherished throughout the world.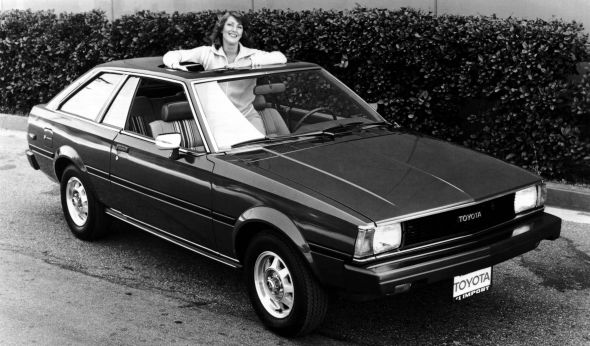 1979-83 Corolla: styling honed by aerodynamics
The first focus of development was to create appealing body styling that employed aerodynamic advancements to boost fuel economy, while showing design originality that was not overly derivative of previous generations.
Agetsuma arranged for all of the designers to attend a lecture by the aerodynamic research team at the Higashi-Fuji Technical Centre in order to understand the qualifications of aerodynamically efficient design. This knowledge was then incorporated into design proposals and refined in wind tunnels for over 400 hours.
What emerged was a new Corolla with a clean, boxy style with sleek lines, a slanted nose for improved aerodynamic performance and high-deck rear styling for greater practicality. In addition, the body implemented a vibration-proof structure with a number of sound isolation measures to reduce the penetration of external road noise into the passenger compartment. Urethane bumpers were fitted for the first time as the impact-absorbing property of this material would help protect the bodywork behind.
This fresh approach to design drew a lot of attention and achieved a drag coefficient value of just Cd 0.35, a value that remains competitive to this day.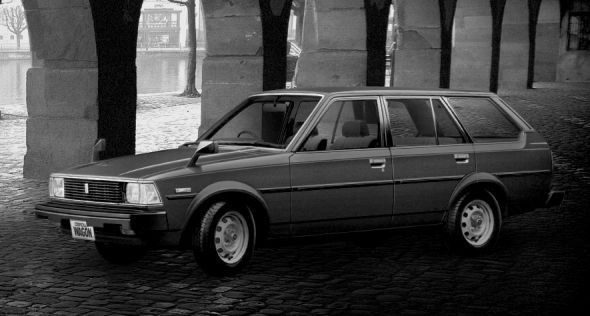 1979-83 Corolla: Are you sitting comfortably?
Meanwhile, Agetsuma encouraged the designers to give the interior a complete makeover, fashioning the internal architecture like a car from the class above and using higher-quality materials. He wanted greater emphasis placed on areas that directly affected the passengers, even if these were not vital to the functioning of the vehicle itself.
For example, while rival cars were competing on the number of independent meters and gauges surrounding the driver's seat, the team opted for a television-like design that housed all the meters under a single lens. This was an entirely new idea for the time and established a trend that continues today.
The switchgear was designed to mimic the sophisticated industrial image of an Italian-made typewriter, and the two-spoke steering wheel was a design similar to that commonly found in contemporary luxury family cars.
Data from pressure distribution evaluations helped design the high-back seats and adjustable headrests, and they were covered in a high-quality material chosen for its international appeal. A reclining mechanism was added to seats destined for liftback models, while exclusive bucket-type versions were supplied in the coupe. A fixed rear bench seat was installed in the saloon and hardtop, but coupe and liftback models featured a split folding setup.
In the latter half of the production cycle, interior specification was bolstered with vertical seat height adjustment, lumbar support, and a tilting steering mechanism to improve comfort and better accommodate different driver physiques.

1979-83 Corolla: controversy under the bonnet
Toyota's original intention had been to equip new Corolla with the 1.5-litre 1A-U engine already found in the Tercel model. But in the autumn of 1978, six months before the car's launch, Agetsuma made the controversial decision to switch to a different 1.5-litre engine.
The 3A-U he had in mind was still a prototype at this late stage, developed as Toyota's ideal engine of the future. This promising new powerplant was designed to offer high performance, good fuel economy, light weight, high responsiveness and easy maintenance. However, a problem with cracking heads caused significant worries among the development team during the trial stages.
In order to solve this issue, Agetsuma and his team of engineers gave up their holidays to deliver the necessary countermeasures. By February 1979, just one month before production was due to commence, development of the 3A-U was perfected. It offered a maximum output of 80PS at 5600rpm and torque of 85 lb/ft at 3600rpm, exhibiting consistent power throughout the rev range.
Though Agetsuma took considerable heat for rejecting the hardy 1A-U engine, his decision was vindicated when Toyota discontinued the unit 18 months later.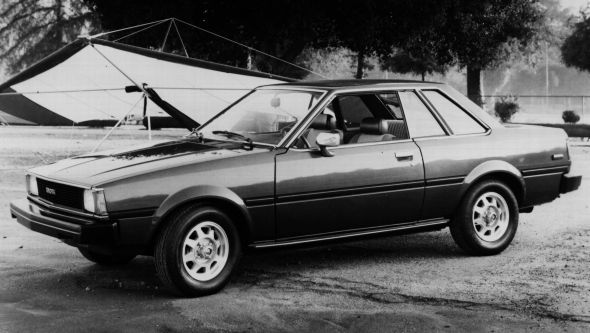 1979-83 Corolla: breaking with tradition
All previous Corolla generations had employed conventional leaf spring suspension across the rear axle. The strength of this arrangement had some merit, especially on demanding road surfaces and in commercial vehicles, but it was hardly cutting-edge within the passenger car market.
This fact was brought home when Agetsuma travelled to Holland for a business meeting and the president of the agency he was visiting compared the Corolla's suspension setup with that of the leaf springs in a horse-drawn carriage. It was an analogy Agetsuma instantly wanted to resign to history, so a brand new four-link coil configuration with a lateral rod was developed to offer superior ride comfort and driving stability for the rear-end of the new Corolla.
Further enhancements targeted safety equipment. Disc brakes with improved heat radiation performance and braking force were adopted up front, while at the rear drum brakes with pads on both leading and trailing sides were fitted to provide stable braking in forward and reverse gears. Sporty models fitted with the most powerful engine were equipped with disc brakes on all four corners – a first within the Corolla's class.
These were just a few examples of Agetsuma's relentless pursuit of the latest vehicle technologies to exceed domestic and international standards.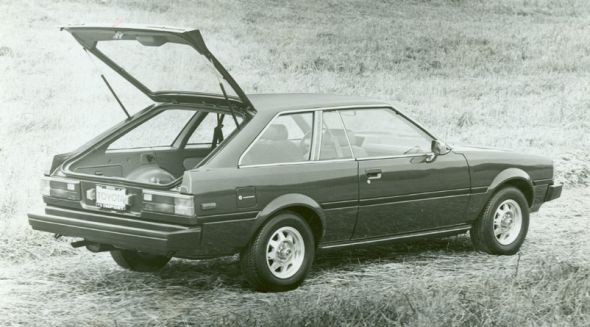 1979-83 Corolla: bodies and souls
On its release in Japan in March 1979, the fourth-generation Corolla was available in five distinct body styles with unusually sport specification levels: saloon (two- and four-door), hardtop, coupe, liftback and van. Then in May 1982 an estate model was added to the line-up, bringing the total number of body styles to six.
Three four-cylinder petrol engines were available immediately, from the newly developed 1.5-litre 3A-U overhead camshaft unit to the 1.3-litre overhead valve 4K-U and top-spec 1.6-litre double overhead camshaft 2T-GEU engine carried over the previous generation. Engines for export models differed slightly and were selected based on the needs and driving conditions of each country.
A 1.8-litre overhead valve 13T-U engine joined the line-up five months later but was discontinued after two years when the 1.3- and 1.5-litre engines were updated in August 1981. This evolution came with the acronym LASRE, short for Lightweight Advanced Super Response Engine, and it focused on improving airflow inside the engine using counter-flow designs within the alloy cylinder head and exhaust manifold. This advanced technology, derived from methods designed to reduce emissions, became the blueprint for all subsequent Toyota engines until the introduction of the new BEAMS (Breathrough Engine with Advanced Mechanism System) units in 1997.
In February 1982, towards the end of production, a diesel engine was installed for the first time in Corolla history as a direct response to a global shift towards energy conservation. The 1.8-litre 1C diesel unit incorporated new technologies including alloy cylinder heads and a direct-drive valve operating system that did not use rocker arms. As well as delivering better fuel economy and high thermal efficiency, the 1C offered excellent start-up characteristics in cold regions and generated a sufficient output of 65PS. It was available with either a five-speed manual gearbox or a four-speed automatic transmission with overdrive for fuel efficiency – a first in its class.
1979-83 Corolla: additional equipment
* Automatic air conditioning for a comfortable interior environment
* Electrically-adjusted door mirrors with single control lever
* Square halogen headlamps with superior illumination
* Fuel gauge with hold function for when ignition is off
* Remote fuel filler flap opener inside the cabin
* Half shut door warning light
* Quartz digital clock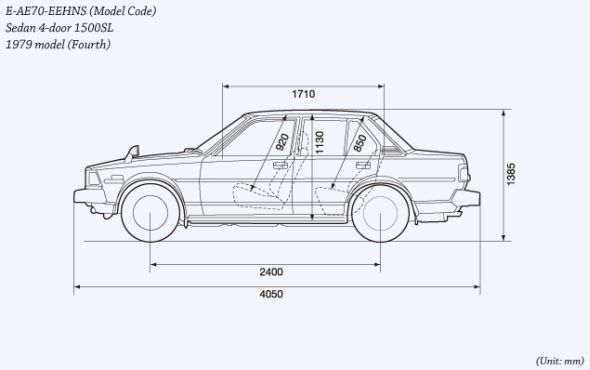 Read more:
History of the first-generation Corolla
History of the second-generation Corolla
History of the third-generation Corolla
History of the fifth-generation Corolla
History of the sixth-generation Corolla
History of the seventh-generation Corolla
History of the eighth-generation Corolla
History of the ninth-generation Corolla