Introducing the season's latest must-have accessory, the Toyota Aygo X Undercover. Toyota and Undercover, innovators in their respective fields, have reimagined the Aygo X city car as a showcase for the best of both brands and a new icon of the subversive spirit that the fashion brand's head designer Jun Takahashi is known for.
The Aygo X Undercover premiered in conjunction with the Undercover Fall 2023 catwalk show at Paris Fashion Week. Just 5,000 examples of this special model will be released, featuring unique interior and exterior design details.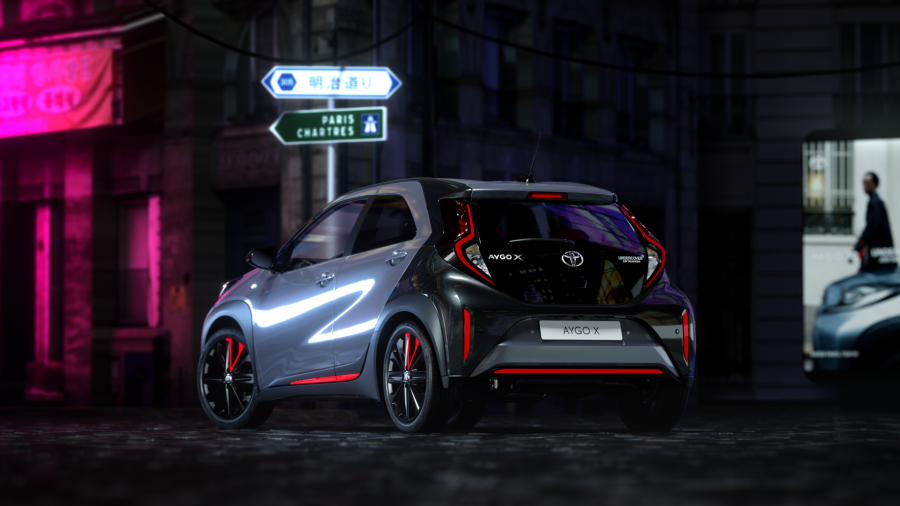 Introducing a unique new collaboration with influential fashion designer Jun Takahashi of UNDERCOVER. This limited-edition Aygo X showcases the best of both brands, inspired by the subversive spirit Jun Takahashi is known for. The UNDERCOVER influence is witnessed in the branded seats, monogram-patterned floor-mats and Takahashi's CHAOS/BALANCE catchwords within the design of the roof decal, which depicts the brand's rebellious spirit and unique ideology.
Takahashi commented: "It was my first experience working on a car and with Toyota being such a prestigious and innovative Japanese brand, it came with deep emotional meaning and significance. Fusing together two contradicting elements, or worlds, is exciting for me. Both the materials and how we supplied the colours differ completely from clothing collaborations. Cityscapes inspire colours that feel typically Undercover, blending in with everyday life but questioning convention if you look below the surface. I believe we have a design that is still very much Undercover while working in harmony with the city. I drive my own car every day and recognise the significance colour can have."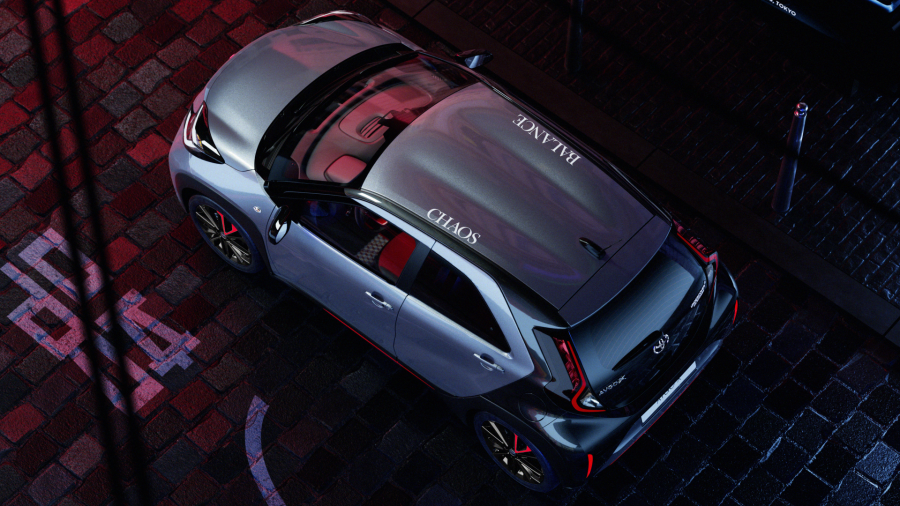 "We knew that Undercover could further expand the strong character of Aygo X and was excited to explore how Jun's fashion language could be translated into the car development process," said Tadao Mori, Toyota Motor Europe's Head of Styling Design. "Fashion design and car design have a lot in common, but Jun introduced us to completely new ways of looking at colour and ideas for how to make more of everyday details to create something more interesting and unexpected."
The Aygo has been Toyota's most accessible car since the original model was launched in 2005 and it has attracted many new style-conscious buyers to the brand with its youthful and fun character. The on-the-road price for the Aygo X Undercover is £20,095 with manual transmissions.
All information is correct at the time of publishing.