After an incredible 2022, how many awards can Toyota UK collect in 2023? We will keep this page updated with each new award won throughout the calendar year, so watch this space…
Toyota practicality and performance rewarded by Auto Express
The breadth of quality across the Toyota range has been recognised with honours for two contrasting models in the 2023 Auto Express New Car Awards. The Corolla Touring Sports was named the Estate Car of the Year, while the GR86 was named the Coupe of the Year.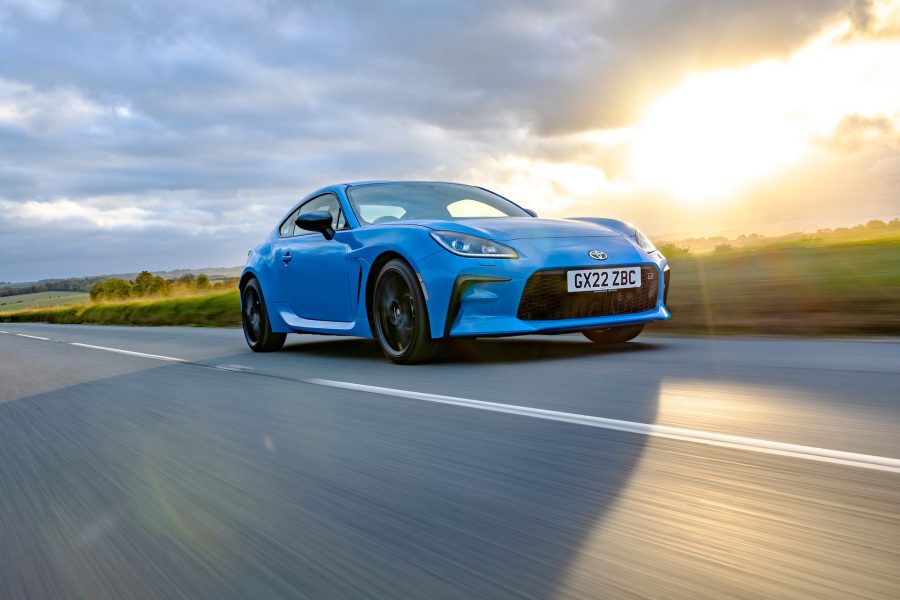 Announcing the award, Steve Fowler, Auto Express Editor-in-Chief, said: "The Corolla Sports Touring does all the obvious things that an estate car needs to do – it's big, practical and easy to use. On top of that it ticks all the boxes so important to all car buyers, especially around technology and efficiency. The bonus is that it's a great-looking car, too."
He also commented on the GR86: "The GR86 is another great-looking Toyota, delivering the all-important head-turning looks coupe buyers crave. It's also fabulous to drive, blending old-school thrills with modern usability – we love it."
Toyota triumphs with two UK Car of the Year titles
On the face of it, the Toyota Aygo X and GR86 are very different machines – one a compact, stylish city car and the other a classic, driver-focused sports coupe. What they have in common today is prize-winning prestige, both being voted category winners in the UK Car of the Year Awards 2023, scooping the Best Small Car and Best Coupe respectively.
The awards are based on the opinions of a panel of leading British motoring writers and commentators, each of whom has had the opportunity to put the cars through their paces.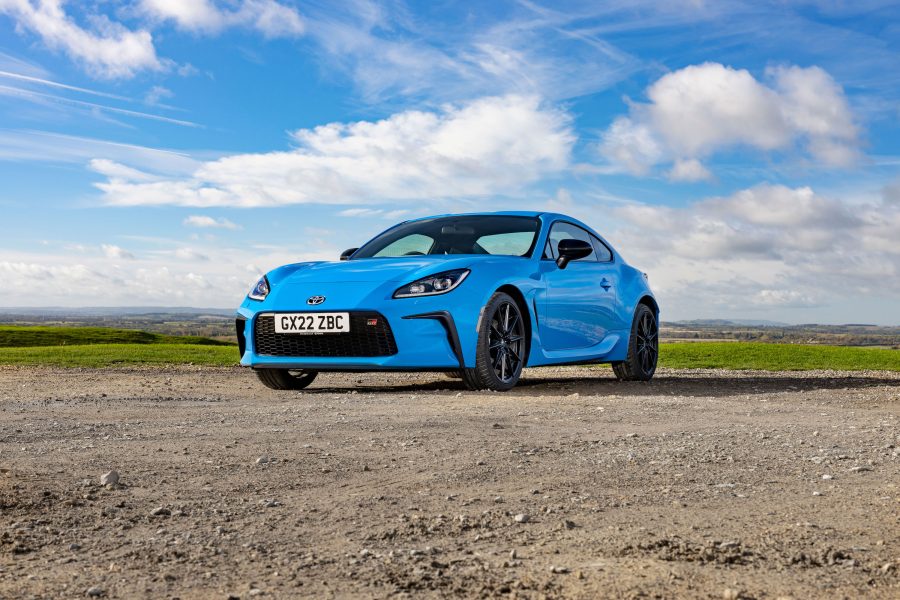 Aygo X, an all-new, SUV-style development of Toyota's highly successful small car, was praised for being "a brilliantly frugal little city car that looks cute and drives very nicely" by Rob Clymo, while Alex Grant remarked on its "appealing balance between class-above motorway manners and light-footed playfulness." Alisdair Suttie described the hatchback – the entry point to the Toyota range – as "fun, affordable and (bringing) a dash of style to the daily drive."
The Car of the Year judges maintained the chorus of praise for the GR86, declaring that it's "more joyous to drive on real roads than almost anything." Tom Ford added: "Engaging, simple, fun – it's an enthusiast's dream car…" For Jonny Smith, this is a "Toyota masterclass" that "brings a grin for the entirety (of time) that there's fuel in the tank," while James Batchelor reported that it proves there's "still a thirst for simple, back-to-basics sports cars."
Designed to win: all-new Toyota Land Cruiser honoured in Topgear.com awards
The all-new Toyota Land Cruiser 250 has collected its first major honour, named the Design of the Year in the 2023 Topgear.com Awards.
Tom Ford, Topgear.com Associate Editor, said: "In a market of faux-roaders and Chelsea tractors, it feels like the new Land Cruiser 250 strikes the right balance. In taking inspiration from the past and stripping back the Land Cruiser to a more athletic, more honest, more characterful vision Toyota has, frankly, nailed it."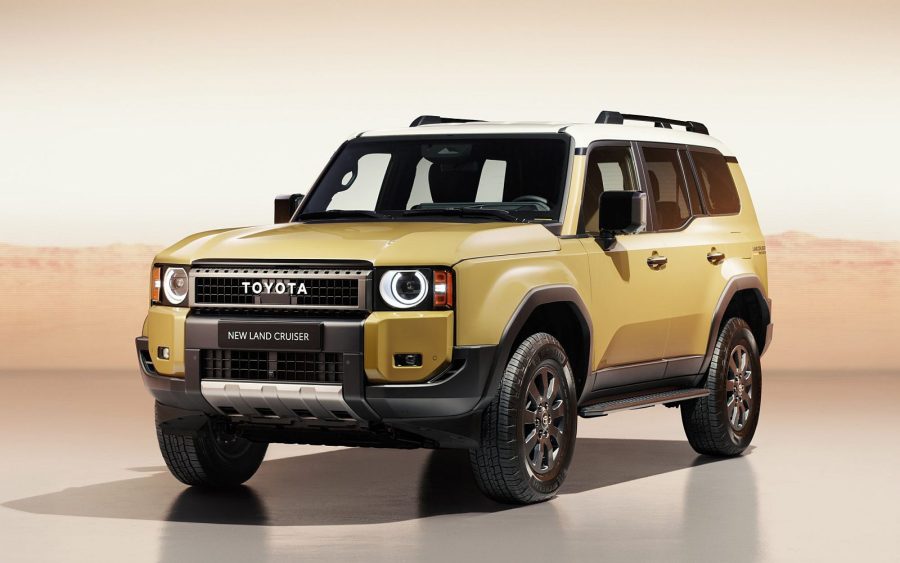 The new model's exterior lines blend tradition with modernity and project its ability to tackle the harshest conditions. The chunky, tough look expresses the "back to its origins" quality of the new Land Cruiser, but is also highly practical with off-road performance helped by shorter overhangs, sculpted corners and a narrowed lower body.
The references to Land Cruiser's design heritage are even stronger in the limited-run First Edition version that will be part of the initial launch programme. This displays special styling features including classic round headlights and a bi-tone exterior paintwork finish.
Yaris and Corolla honoured in the Electrified Top 50 Awards
Toyota models earned a brace of honours in the 2023 Electrified Top 50 Awards. Yaris won Best Hybrid Small Car for the second year in a row, cementing its position as the class benchmark, while the Corolla Touring Sports took honours as the Best Hybrid Medium Estate. The all-new, all-electric bZ4X was also recognised within the top 50 rankings.
Announcing the award for Yaris, Diesel and Eco Car editor Iain Robertson, said: "Our favourite small hybrid is unchanged from last year, because nothing has dethroned the excellent Yaris Hybrid. Its 1.5-litre petrol engine and electric motor make it nimble to drive, with tidy handling and a comfortable ride."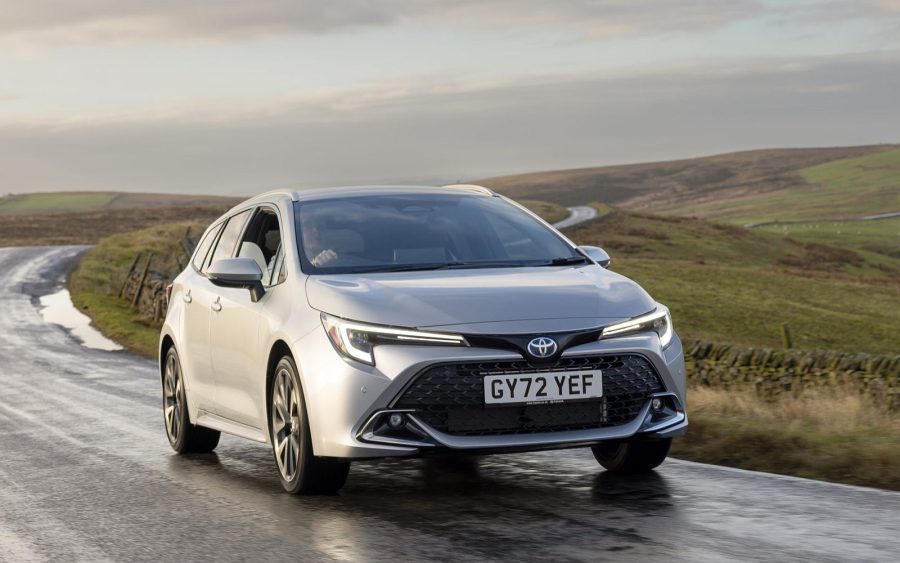 Turning to Corolla, he continued: "If you need a hybrid estate, look no further than the UK-built Corolla, which is not only cheap to run and good to own, but also as reliable as a lump hammer. A facelift for 2023 added some welcome extra power, so even the 1.8-litre version should feel nippy, and comfortably top 60mpg."
Robertson also noted that Toyota's warranty programme, which gives up to ten years or 100,000 miles cover, subject to servicing at an authorised Toyota workshop, adds to the appeal and value of both models.
Which? survey names RAV4 Plug-in most satisfying car to own
Our flagship hybrid model, the RAV4 Plug-in, has been named the most satisfying new car to own by consumer champion Which?, based on the analysis of almost 60,000 individual cars and a survey of more than 50,000 motorists.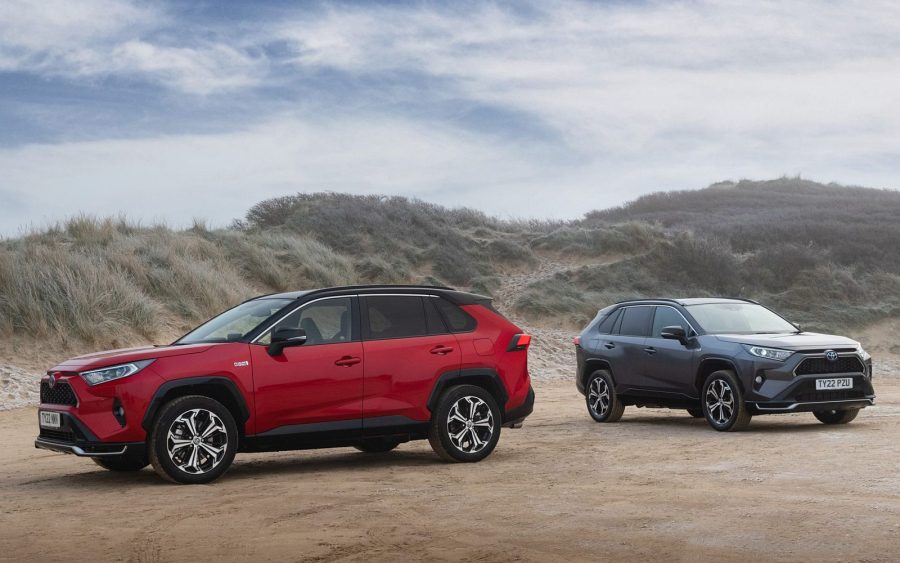 In highlighting the merits of the RAV4 Plug-in, Natalie Hitchins, head of home products and services, said: "Owners… told us it hits the nail on the head for effortless everyday motoring, with superb practicality, a relaxed driving experience and the security of Toyota's rock-solid reliability. The PHEV variant adds strong performance and very respectable fuel economy, even if you can't keep it charged up all the time."
RAV4 named Best Car for Dog Owners by Auto Trader
The Toyota RAV4 has won many awards in its 30-year history, but today it is celebrating a new accolade having been voted the Best Car for Dog Owners in the 2023 Auto Trader New Car Awards.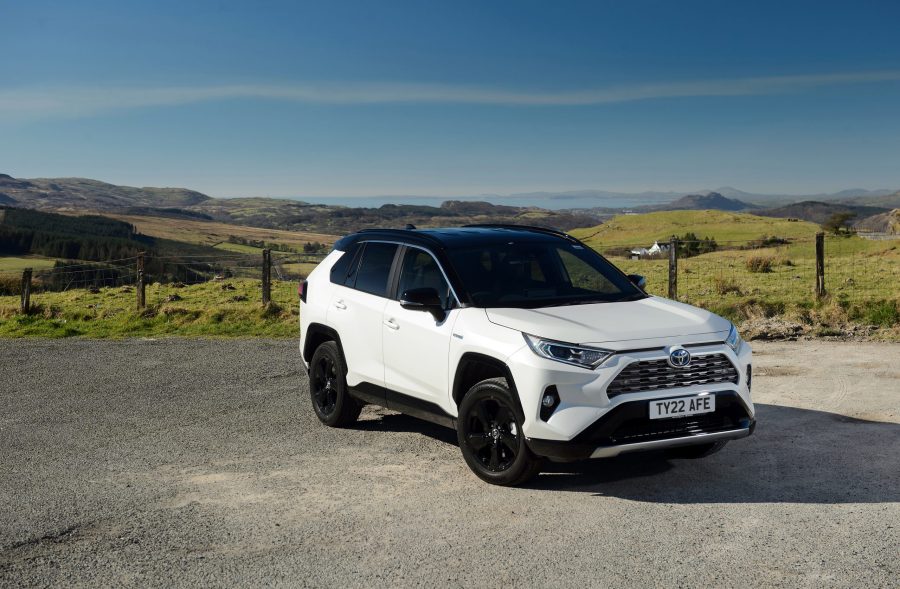 According to Auto Trader's latest annual survey of more than 220,000 car owners, it is the top dog among the UK's hound-loving motorists.
Erin Baker, Auto Trader Editorial Director, said: "Dependable, with a great hybrid system, the RAV4 is a worthy winner. One owner told us they loved their RAV4 because they can fit a giant-breed dog in the boot, while another described it as a great car for short school runs and a comfortable cruiser on long journeys."
Toyota Prius honoured with lifetime achievement award
The Toyota Prius's status as the pioneer that paved the way for today's electrified vehicle market has been recognised with a lifetime achievement award in the TopGear.com Electric Awards 2023.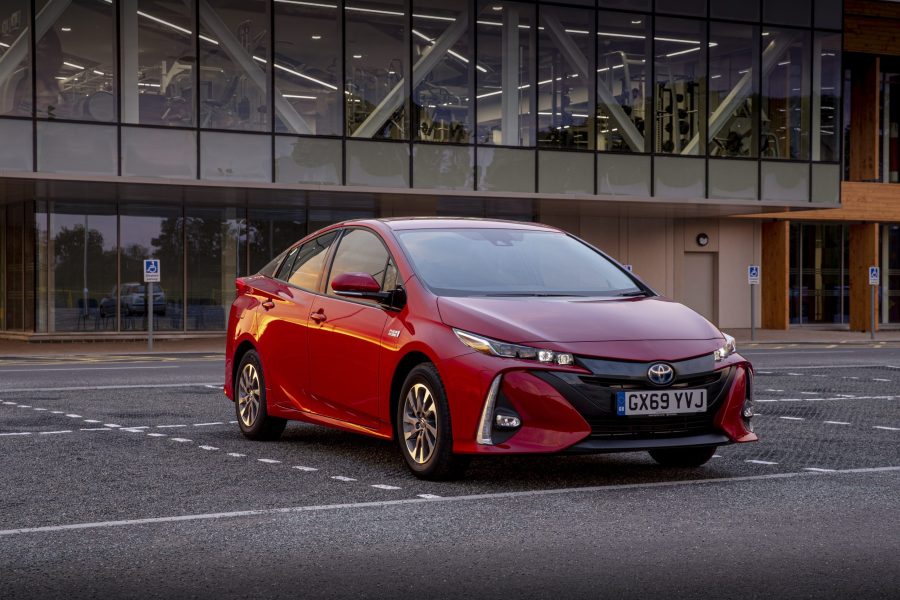 First introduced in Japan in 1997 and launched in the UK in 2000, the original Prius introduced the world to the concept of hybrid electric technology and a cleaner, more efficient and user-friendly alternative powertrain. It began life as a niche model, presented as a four-seat saloon of modest proportions, but went on to deliver positive change and new generations of hybrid electric vehicles (HEVs) with low and zero emission capabilities. And where Toyota led, other manufacturers have followed, adopting the concept of hybrid as an effective means of reducing carbon emissions and shifting customers' perceptions towards electrified vehicles.
Twenty years on from launch, Prius had helped secure 10 million global HEV sales for Toyota, a milestone acknowledged by Takeshi Uchiyamada, former Chairman of the Board of Toyota Motor Corporation, popularly known as the "father of Prius".
Today, Prius has been the inspiration for Toyota to constantly improve its hybrid technology and adapt it for use in models across its complete range, from Yaris and Yaris Cross, to Corolla, C-HR and RAV4. In 2023, the new Corolla became the first UK model to benefit from the fifth generation of Toyota's hybrid system, delivering not just higher fuel and emissions efficiency, but also more power and greater driver rewards.
Hybrid also provided the foundation for Toyota's development of other low and zero-emission technologies for plug-in hybrid electric (PHEV), fuel cell electric (FCEV) and battery electric (BEV) vehicles. Since the first Prius took to the road, more than 5.7 million have been sold worldwide, while sales of Toyota group HEVs, PHEVs, FCEVs and BEVs have passed 22 million. Toyota calculates together they have saved around 160 million tonnes of CO2 emissions, compared to equivalent vehicles powered by internal combustion engines.
Toyota GR86 honoured as the Autocar-Beaulieu Future Classic in the Autocar Awards
The Toyota GR86 has been named the Autocar-Beaulieu Future Classic in the Autocar Awards, reaffirming its status as one of the most rewarding and sought-after sports cars of its time.
The honour was announced at an awards evening hosted at Silverstone last night, setting the seal on a remarkable first year for the coupe. In his profile of GR86, Matt Prior, Autocar Editor-at-Large, declares that it was "a confirmed classic, right out of the box."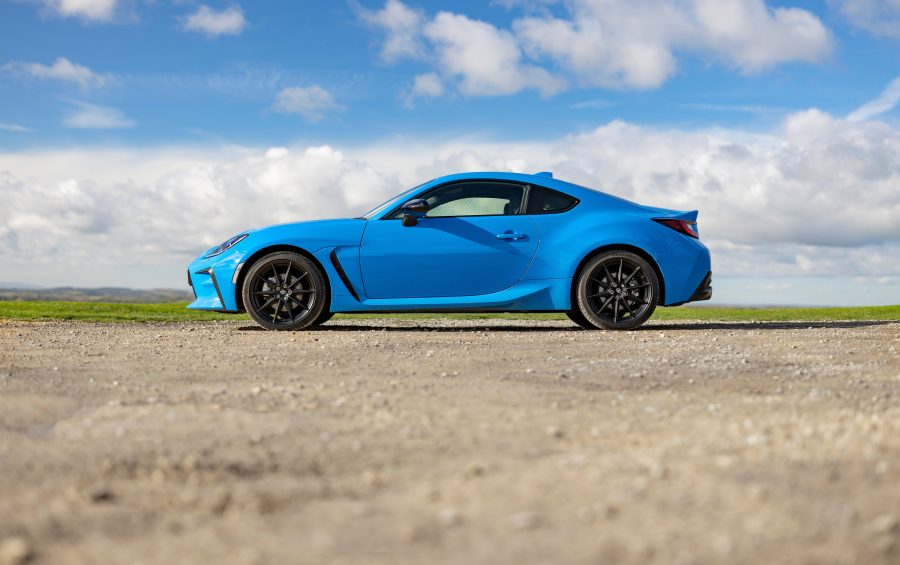 He praises its fundamental qualities, "tweaked and tuned to near perfection," and concludes: "We have ended up with a car with such enormous potential that, for us, its future classic status is guaranteed – if indeed it hasn't already started."
GR Yaris voted best hot hatch of the last 25 years by Pistonhead
Pistonhead fans have voted the Toyota GR Yaris the best hot hatch of the past 25 years, in an online poll conducted by Pistonheads as part of their 25th-anniversary celebrations. Commenting on the win, Deputy Editor Matt Bird said, "You'd have surely got good odds on the GR Yaris winning, given the PH preference, typically, for the old school. But in the course of researching Toyota's latest icon for this PH25 vid, it became clear just what an impact this little 4WD hatch has had: the thousands and thousands of forum comments, the YouTube love, the sheer number of PHers who now own a GR Yaris. Once you get to fully appreciate the scale, the fact that the Toyota won our best hot hatch poll becomes much less surprising. So many of you have bought into Toyota's vision for a new kind of hot hatch – and the car itself is such a phenomenon – that it was always going to be in with a shot of victory."
Market-leading warranty package helps seal Toyota Proace City and Proace awards
Toyota's market-leading, up-to-10-year warranty and the quality of the Toyota Professional network for light commercials have proved key in securing awards for the Proace City and Proace vans.
The models were announced as respective winners of the Best Small Van and Best Medium Van categories in the Fleet News Awards.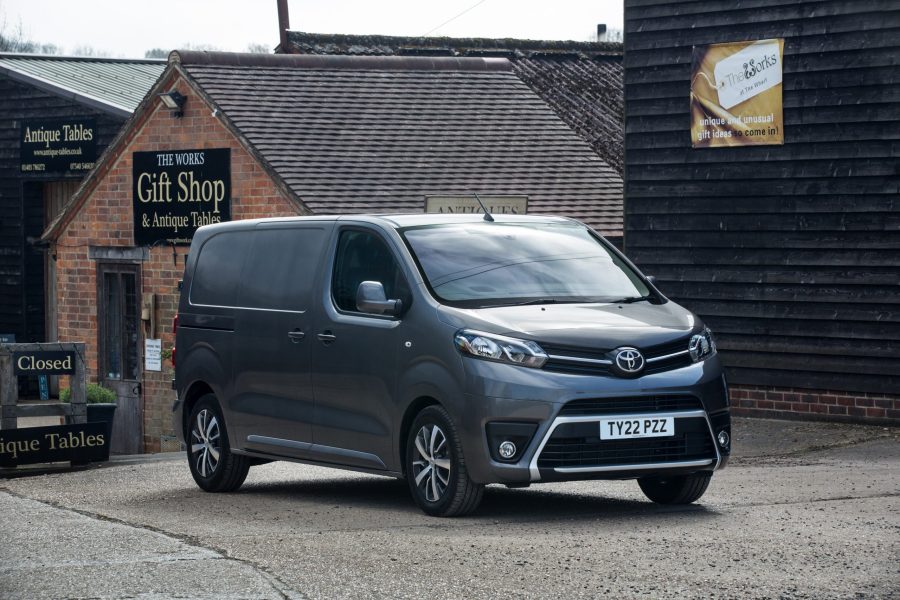 Commenting on Proace City, the judges remarked: "High specification levels which prioritise driver comfort and safety, plus an excellent warranty offering help to differentiate Proace City from its stablemates*." They also praised the CV-focused retail network and said Toyota is providing "a superb front and back-end service for fleets."
Where the larger Proace is concerned, the Fleet News awards team again identified the warranty cover, together with an extensive options list, as key factors helping the model break into the SME and corporate fleet sectors. "This high-quality van is giving Toyota the momentum to become a major fleet player in the van sector," the judges noted.
*Derivations of the same model sold by other manufacturers.
Toyota Corolla triumphs as Car Dealer's Used Car of the Year
The Toyota Corolla is one of the best-known names in motoring worldwide, a badge that's adorned more than 53 million vehicles since first appearing in 1966. There's no sign of its product power diminishing with age, with the current model being crowned Car Dealer's Used Car of the Year.
The current range of British-built hybrid electric Hatchback and Touring Sports models was honoured with the 2023 award for Best Alternative Fuel Vehicle and saw off competition from across the motoring spectrum to take the ultimate car of the year title, announced at a presentation evening in London last night.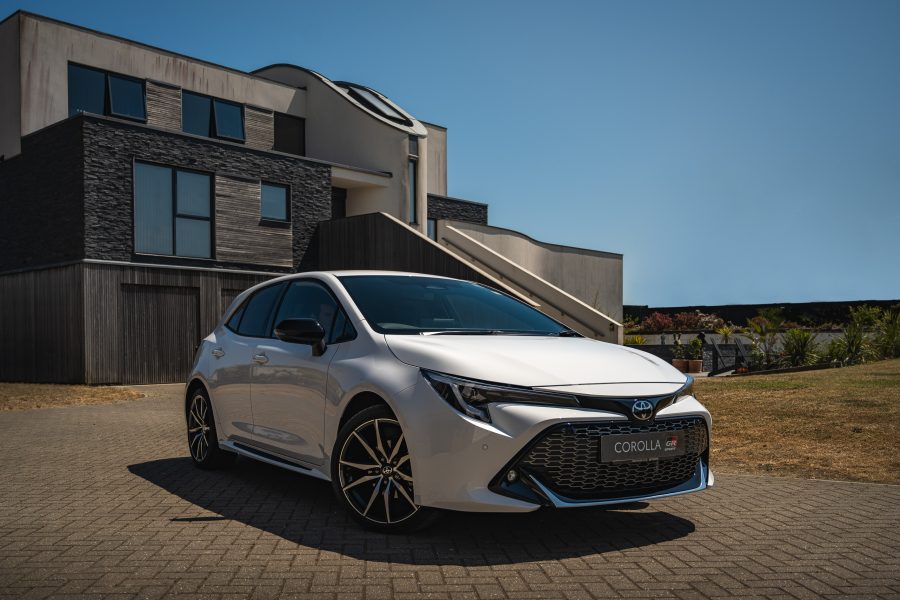 James Baggott, Car Dealer Editor in Chief, said: "Toyota has pioneered hybrid technology over the past 25 years and it's great to see its dedication paying off. The Corolla makes for a great used car buy and dealers love selling them – in many ways, it has become the archetypal hybrid car over the past few years. Its powertrain is one of the finest hybrid systems around, and it's a top choice for those considering greener motoring but who don't want a fully electric hatchback."
Announcing the award, motor retail expert Mike Brewer commented: "Corolla's design turns heads and it's both good fun and comfortable to drive – a hard thing to achieve. Better still, dealers know that when it comes to hybrids, they can't do much better than the Corolla. It is a hugely deserving winner."
Toyota receives Most Reliable Brand accolade in FN50 Awards
Toyota has completed a steady climb to the top to lift the title of Most Reliable Car Brand in the 2023 Fleet News FN50 Awards. The honour, announced at a presentation ceremony in London last night, reflects the admiration for Toyota among the UK's leading vehicle leasing companies.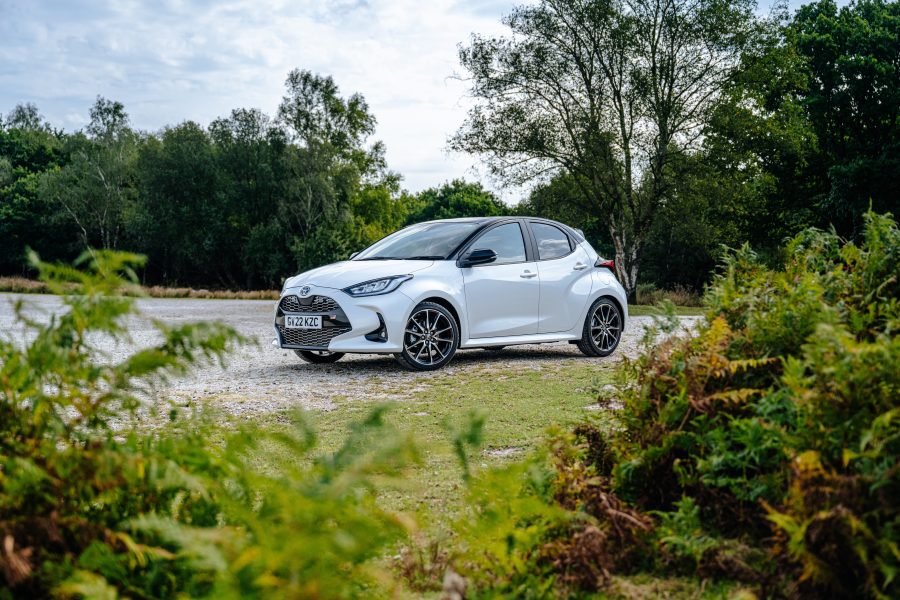 Over the past five years, Toyota's reputation has grown among the FN50 contributors, who are asked to rate the car brands featured in their fleets during the past 12 months for reliability, taking into account the average number of days vehicles are off the road with unplanned mechanical problems.
Three years, three titles for Toyota Yaris in the Business Car Awards
There is no sign of the Toyota Yaris breaking its winning habit, being presented with the Best Small Car title in the Business Car Awards for a third year in succession.
Announcing the award, Business Car Editor Martyn Collins said: "It seems that Yaris's package of efficiency from its hybrid drivetrain, plus its full suite of safety systems, can't be bettered. It also drives well, looks sharp and boasts impressive residual values."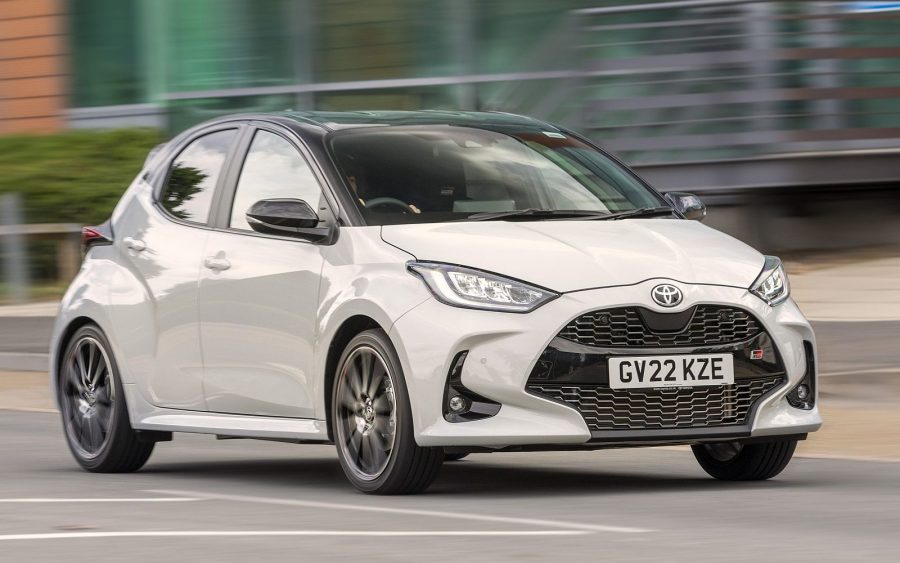 Awards success for Toyota Corolla Commercial and Proace vans
Toyota is celebrating double success in the Great British Fleet Awards with honours for Corolla Commercial and Proace, reinforcing the strength-in-depth of the Toyota Professional light commercial vehicle range.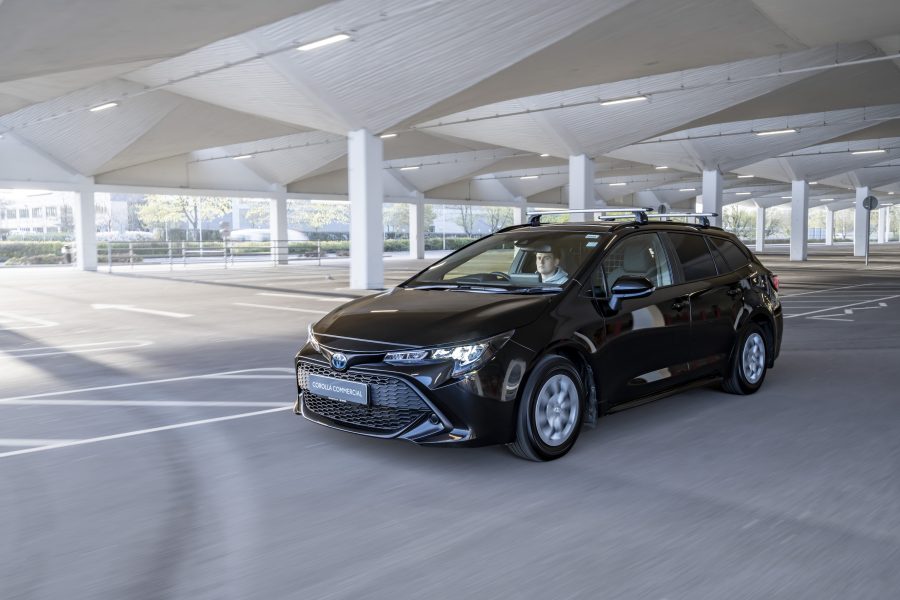 Commenting on Corolla Commercial's success, John Kendall, Editor Van Fleet World, said: The Corolla Commercial Hybrid has already found a ready market among fleets carrying light loads. It's also a British success story, built and converted at Toyota's Burnaston facility near Derby. It's well-equipped, easy to drive and offers a realistic 60mpg at petrol, not diesel prices. And a revised model has already been launched offering even lower fuel consumption."
The Toyota Proace was named Medium Van of the Year, an honour shared with other manufacturers' models which use the same platform. However, both Proace and Corolla Commercial distinguish themselves from all their competitors in offering a market-leading warranty package that extends to up to 10 years/100,000 miles.
Small Car of the Year: Yaris Cross from Company Car and Van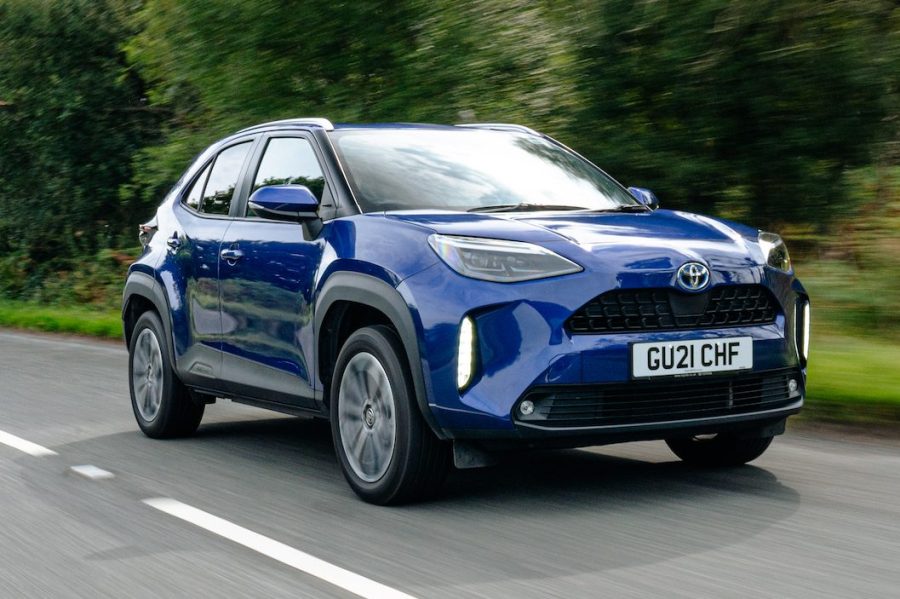 The Toyota Yaris Cross has maintained its award-winning reputation into 2023, being named Small Car of the Year in the Company Car and Van Awards.
Announcing Yaris Cross's success, Andrew Walker of Company Car and Van commented: "The Yaris Cross feels like a grown-up Yaris with room on board for four adults and a family-sized boot. Decent fuel economy and low CO2 figures offer those fleet customers not yet ready for full electric a reason to lease one. Most importantly, we think it's a great looking car that punches above its weight both for practicality and price."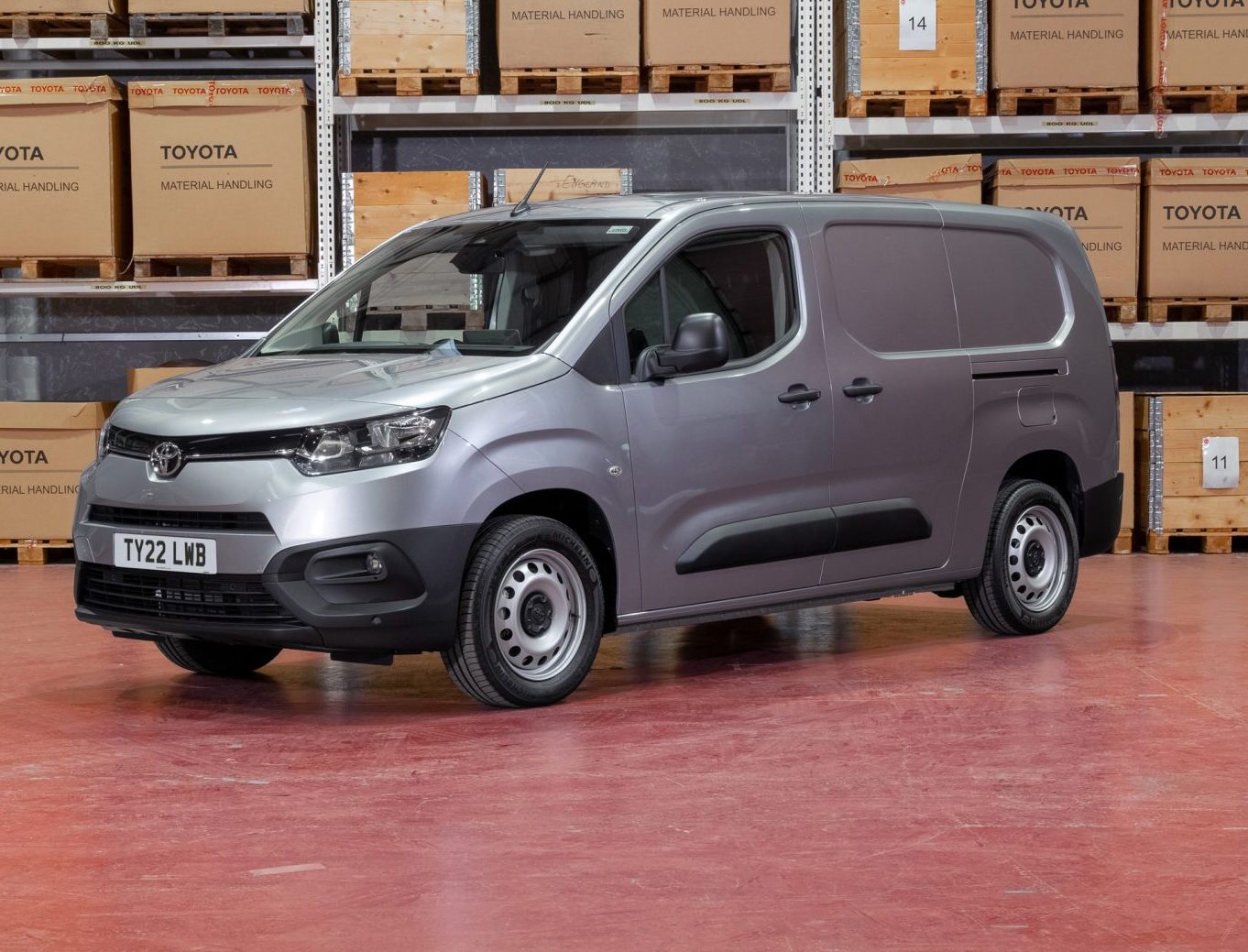 Proace City clinches Best Small Van title in Parkers Awards
The Toyota Proace City has been named Best Small Van in the 2023 Parkers Awards, taking the honour against stiff competition thanks to an "unbeatable" warranty of up to 10 years and the support of an "industry-leading" dealer network.
Although a close relation to a number of models from other manufacturers, the Proace City has regularly impressed independent judges with its best-in-the-business cover package, a benefit that's common to every model in the Toyota Professional LCV range, as well as the brand's entire passenger vehicle line-up.
The Parkers team appreciated this as an aspect of the vehicle that makes a real-world difference to owners' operating costs, combined with the day-to-day usefulness of a 1,000kg payload on every version.
Bestowing the award on the Proace City, Tom Webster, Parkers Vans and Pickup Editor, said: "(the warranty) is the sort of thing that could make a real-world difference to how much a van costs to run during its lifetime and a compelling reason for our continued championing of the Proace City."
Toyota Hilux wins best pickup in the Carbuyer Used Car Awards
Our world-renowned go-anywhere model was named Best Used Pickup in the 2023 Carbuyer Used Car Awards.
Bestowing the award, the judges commented: "Tough, reliable and versatile, the Toyota Hilux has the core requirements that buyers look for in a pickup truck nailed down. With a warranty of up to ten years, it's a top-class used purchase in every respect."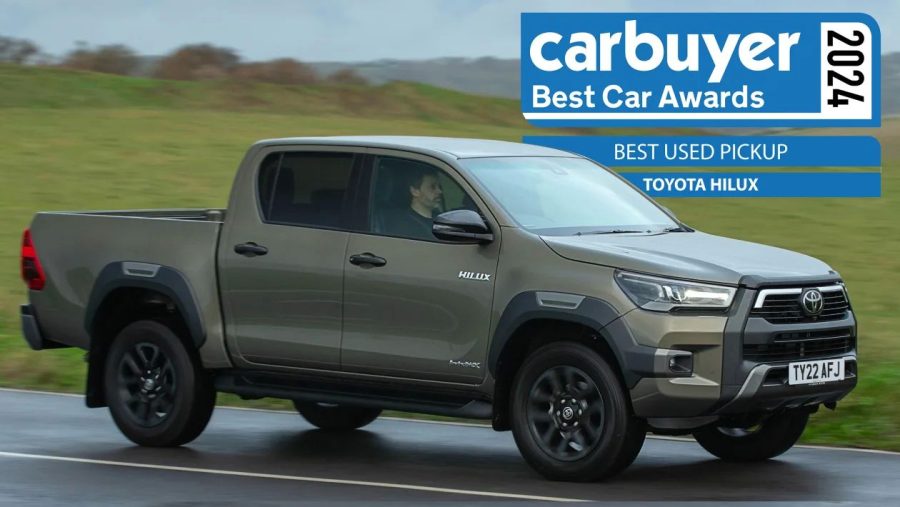 Partnership-building with retailers yields awards success for Toyota
A strategy of building an open, honest and transparent partnership with its retailers has reaped rewards for Toyota, reflected today in the company being voted the best manufacturer to represent in the 2023 Car Dealer Power Awards.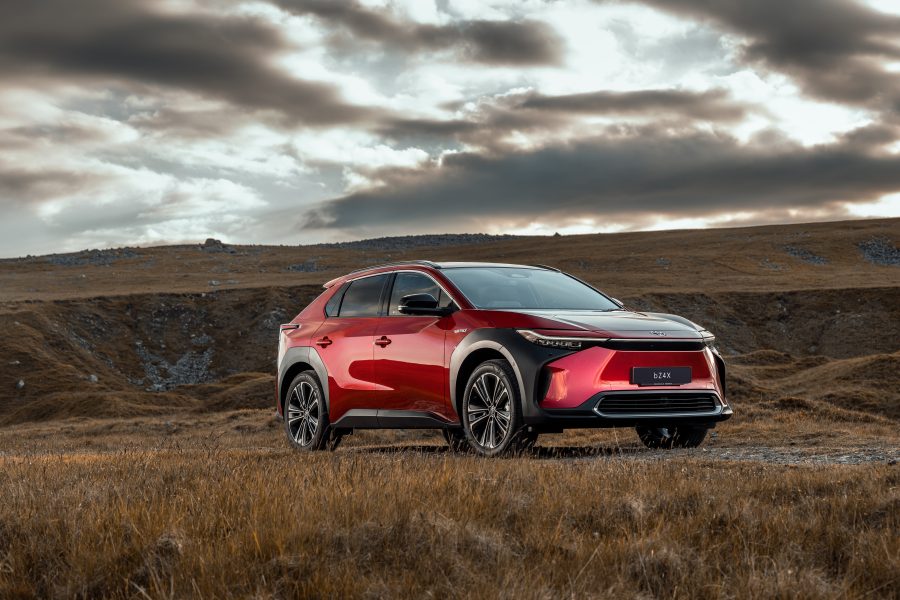 Car Dealer magazine's annual study saw Toyota achieve an average score of 91.5 per cent from retailers' assessments of a wide range of business elements, from the quality of finance offers, new car supply, return on investment and the accessibility of head office teams. The satisfaction percentage is higher than that achieved by last year's winner and sees Toyota move up the rankings from eighth place in 2022.
James Baggott, the editor-in-chief of Car Dealer Magazine, said: "Toyota's dealers gave it the highest marks in our survey for its warranty, aftersales, finance offers, new car supply, and manufacturer requirements. It also achieved joint top scores for its forward planning with the second-placed manufacturer. Rising seven places in the chart is no mean feat and shows how happy the UK's Toyota dealers are."
Toyota Motor Manufacturing UK employees come out top at Autocar Great Women: Rising Stars awards
Rhonda Tomlinson and Emma Whyld from Toyota Motor Manufacturing UK (TMUK) have won the manufacturing category and DE&I category respectively in the Autocar Great Women: Rising Stars awards and Dora Boganyi and Samantha Davis, from Toyota (GB), were named in the prestigious 'Rising Stars' list.
The awards celebrate the motoring industry's best female talents who are on the fast track to successful careers, with winners chosen across 11 different categories, who were revealed at a ceremony held in Coventry yesterday.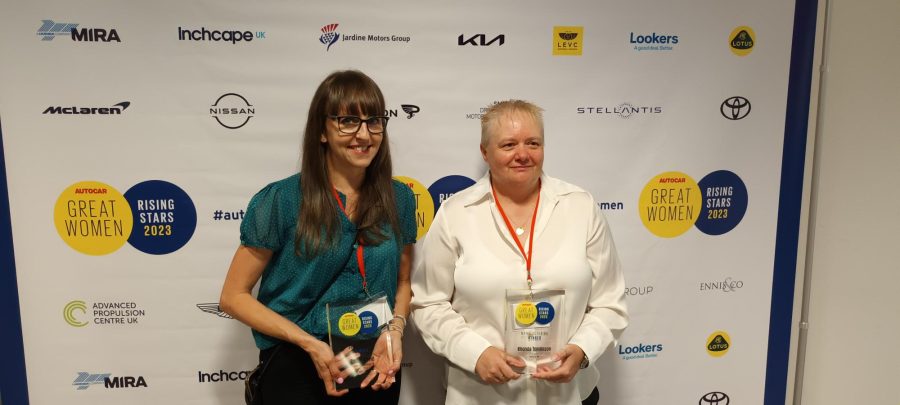 Tomlinson is a Kaizen Section Manager at Toyota's Burnaston manufacturing centre within assembly whose role involves Kaizen improvement activities including the European Production Kaizen Meeting as well as training and Takt activities (production line speed), safety, quality and labour.
Whyld is the Section Manager of Employee Relations, who leads the Employee Relations Planning Section responsible for D, E&I, internal communications, employee relations and employee engagement.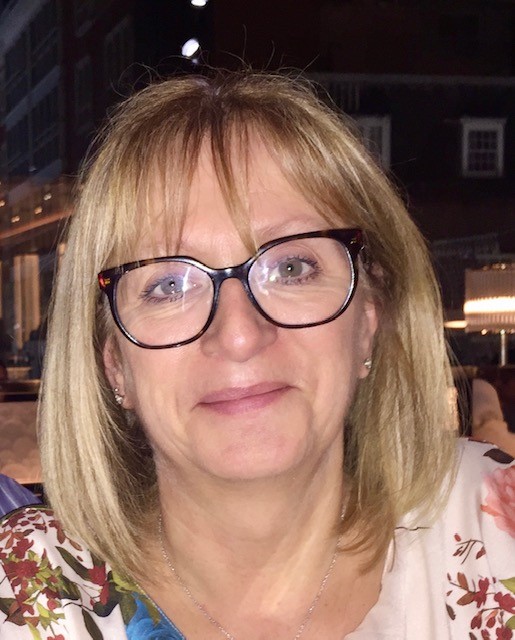 A total of seven awards nominations were also made from Toyota GB, from which Dora Boganyi, General Manager of Customer Experience Innovation and Transformation, and Samantha Davis, Senior Manager, Network Skills, were judged to be 'Rising Stars'.
Boganyi's role involves Customer Experience Innovation and Transformation. The Customer Experience covers helping customers connect better with Toyota digitally, whether this is through online sales channels or connected technologies and driving forward using data and insight. The Transformation part covers how we drive change with our retailer network, primarily focusing on four components of change – Digital, People, and Physical engagement and how the business model evolves to meet the ever-changing customer expectations.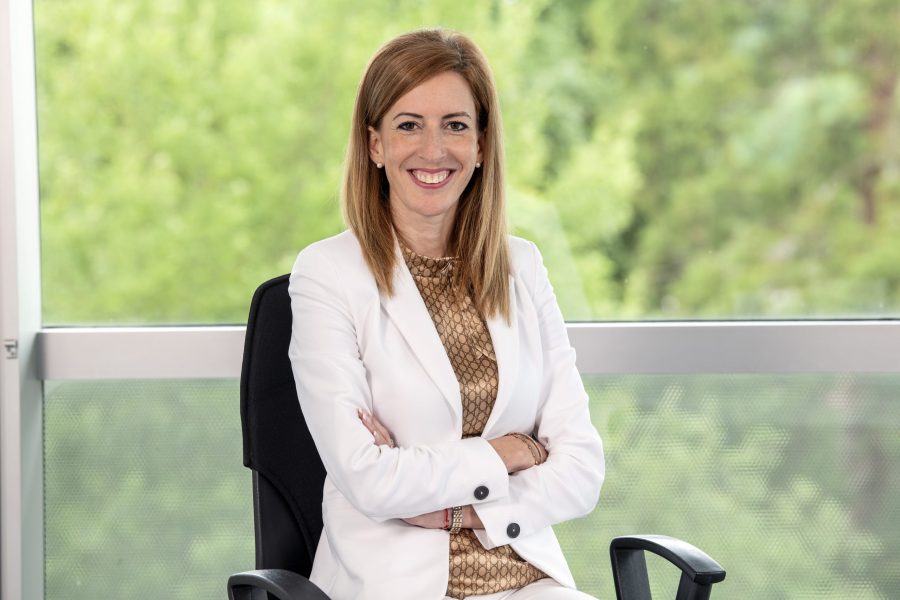 Davis's role involves liaising with key Stakeholders to ensure innovative solutions are put in place to support Toyota's strategic business priorities and overseeing the transformation of the Toyota Academy to support the needs of the Network, to help deliver an outstanding customer experience. Her recent achievements include developing a suite of training assets for the all-electric Toyota bZ4X to help network teams handle customer enquiries, plus the development of an electrification training programme for customer-facing teams.
Toyota student placement scheme wins RateMyPlacement Award
Toyota (GB) PLC has won the 2023 RateMyPlacement Award for the best 45 small to medium-sized student work experience schemes, moving up from 22nd place last year.
The awards are based on student reviews of their work experience, posted on RateMyPlacement, the UK's leading jobs board for students seeking paid placements, internships and insight schemes. More than 70,000 students from across the world have left a review on the website since it launched in 2007.
The 2023 award winners were announced last week at an event attended by 500 top employers who came together to celebrate the fantastic achievements of employers and universities in giving students valuable workplace opportunities and helping them develop their talents and career focus.
Toyota provides a number of paid one-year student placements across a range of departments at its UK headquarters near Epsom in Surrey.