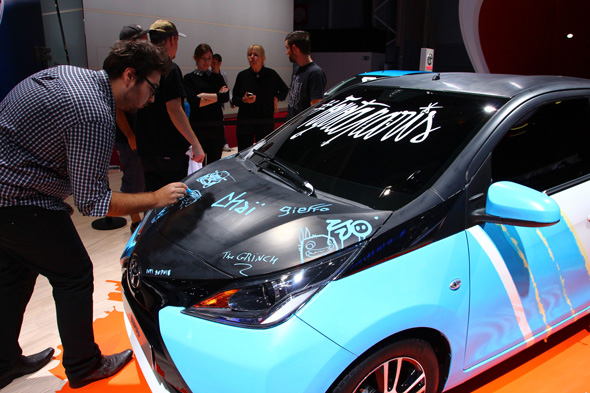 The Toyota stand will feature a unique Aygo art car throughout the 2014 Paris Motor Show.
Starting each morning as a plain white vehicle, the Aygo art car's bodywork, wheels and windows will be decorated by three renowned French street artists; Monsta, Stom500 and Ekiem.
Toyota stand visitors will have the opportunity to support the artists and actively contribute to creating a unique, customised car.
More from 2014 Paris motor show
Toyota C-HR concept revealed at 2014 Paris motor show
Toyota C-HR: new design direction and new platform
Toyota Fuel Cell Sedan at 2014 Paris motor show
Toyota Fuel Cell Sedan: 9 questions to Matt Harrison
Toyota i-Road at the 2014 Paris motor show