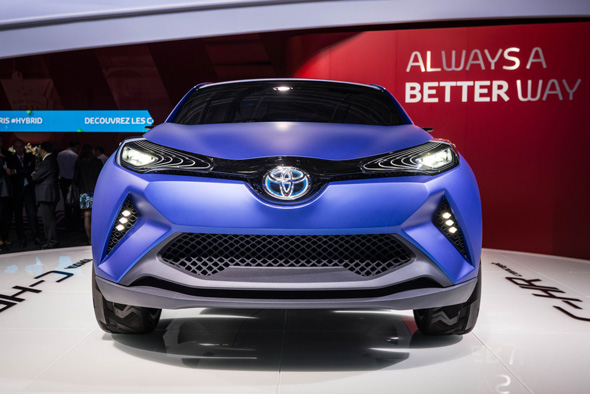 "In a few years, when you see the steps we have made with the next generation of cars, you will remember this conversation and remember what I am saying about how far we are going to go – I promise you it is exciting."
Didier Leroy, Toyota's president for European operations. is in full flow at the Paris motor show, revved up to talk about everything from the Toyota C-HR concept that is here to test public opinion to such a bold design through to the steps that are being made to tweak interior quality.
"We are able to do things that were impossible a few years ago because of three reasons: our president, Akio Toyoda, has pushed us to put more emotion in to our design; the pan-European way of working has been able to prove that if we invest in new areas they can help us grow and sell more cars and, finally, in Europe we have gained credibility within the organisation, and that means we have been trusted to have total control of some projects."
Outside his office at the show, Leroy is able to survey an array of machinery that backs up his ambitious comments. Visitors to the Toyota stand can survey everything from the radical electric Toyota i-Road and hydrogen fuel cell Toyota FCV vehicles through to the aforementioned Compact High-Rider (C-HR) concept, with everything from the latest showroom stars such as the Toyota Aygo and Toyota Yaris in between.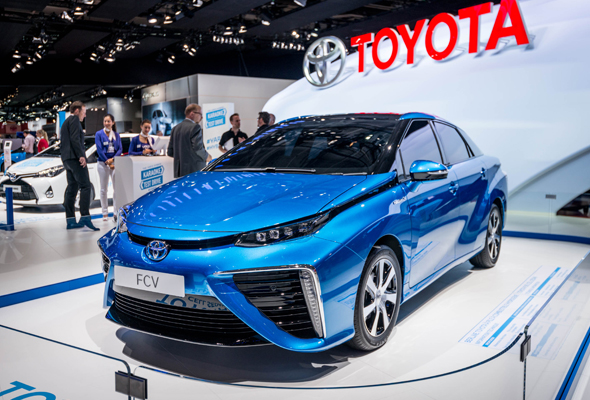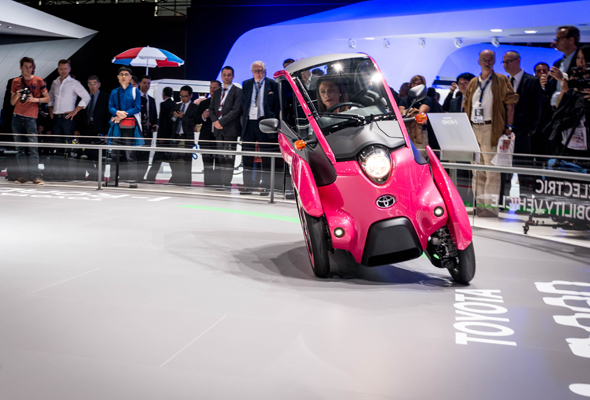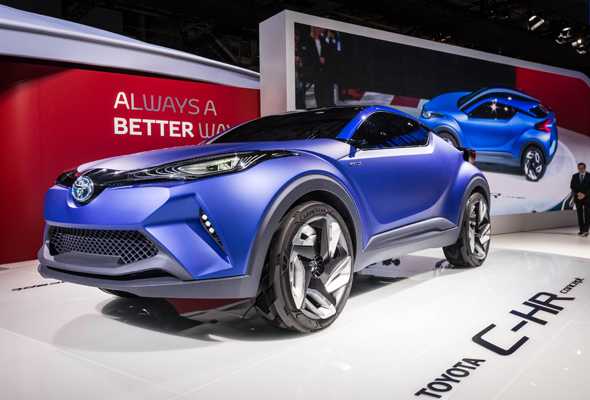 Of them all, the Toyota C-HR perhaps represents the boldness of Leroy's statements the best. The car, he says, is a concept in the truest sense, designed to test the press and public reaction to its styling. "It sits somewhere between the Rav4 and popular Nissan Qashqai in size, and we will be surveying as many of the 1.3 million show visitors as we can to establish if there is an appetite for such a vehicle. We think and hope there is, but here we will find out."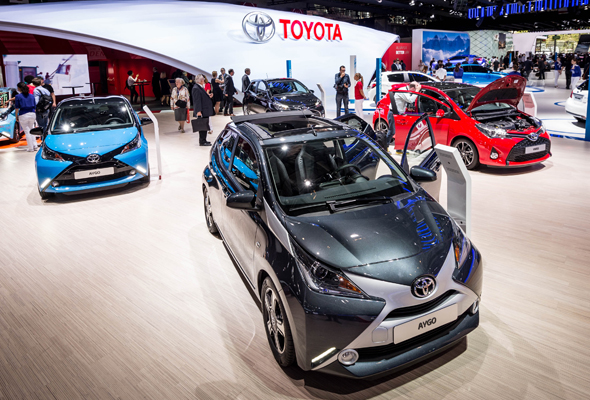 The unconventional but appealing Toyota C-HR also underlines a shift that Toyota has been making in recent years in its overall exterior and interior design. Perhaps the simplest illustration of this are the latest Toyota Yaris, which looks substantially different following a recent facelift, and the new Toyota Aygo. The quirkier exterior look and higher quality interior of both signal the start of a deliberate shift to make people love Toyotas again.
"None of this must come at the cost of our DNA attributes of quality, durability, safety and so on," says Leroy. "But by investing carefully in the right areas we have found we can keep all those qualities and improve others such as the sensory quality of the materials and finishings on the inside of our cars. They can have more personality – an Aygo must be fun, and Avensis more grown up – and we must express that in the right way. In the past people might have wanted a Toyota but looked for reasons not to buy one, I hope that we can complement all of those rational reasons for buying one with some sensory ones."
Leroy stresses that Toyota is embarking on a journey, and that the changes ('which will never come at the cost of the qualities we already have, and which we are very proud of,' he stresses) will take time. As such, even if the reaction is universally positive, a potential Toyota C-HR production vehicle is several years away, for instance.
But Toyota has proved time and again in the past that it tends to deliver on big promises. Evidence of that comes in the form of the Toyota i-Road and Toyota FCV, which despite their futuristic looks and technology are already out on the open roads. The i-Road electric vehicle looks part bike, part car, and has the Paris show crowds captivated whenever it is driven around the stand. Remarkably, the FCV will begin public trials in Europe next year.
Both serve to demonstrate what Toyota's forward thinking attitude can achieve – and underline why Leroy's bold promise of a brighter future deserves recognition.
Toyota C-HR has made it into What Car?'s list of top cars from the Paris motor show, find out more on What Car?.
See also:
Toyota i-Road at the 2014 Paris motor show
Toyota C-HR concept revealed at 2014 Paris motor show
Toyota Fuel Cell Sedan at 2014 Paris motor show
Toyota Aygo Art car at 2014 Paris motor show