When Banzai Magazine decided to take a trip from Land's End to John o'Groats, they opted for the Toyota Avensis. The challenge? To average more than 70mpg in order to complete the entire journey using just one tank of fuel.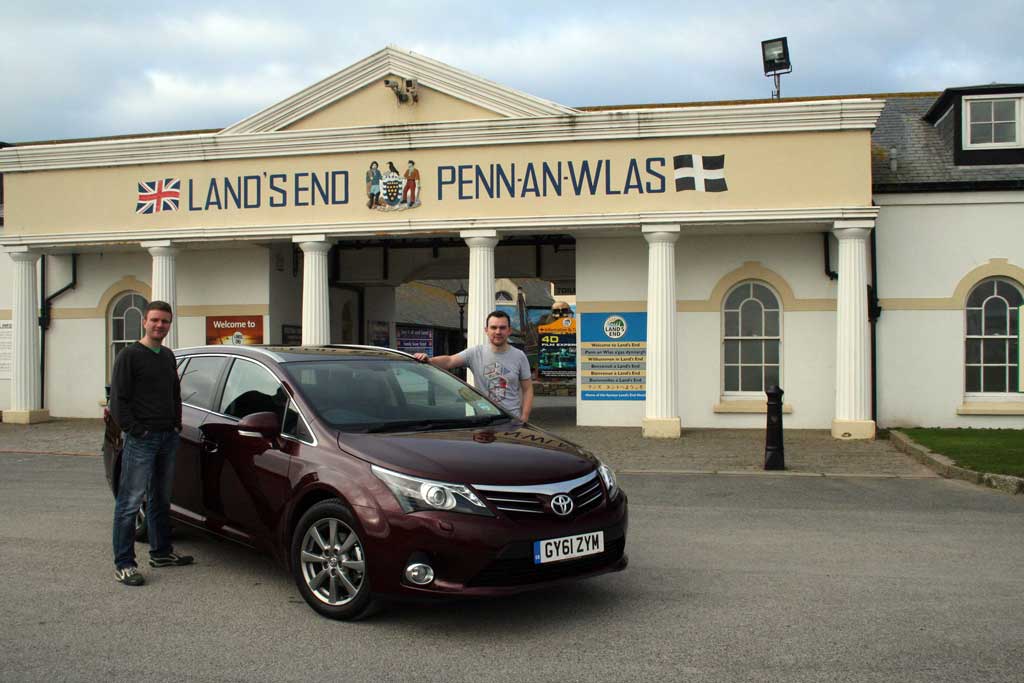 Since this was a real-world challenge, editor Joe Clifford and writer Andrew Biddle opted for the range-topping Avensis 2.0 D-4D T Spirit Tourer. After all, with over 900 miles ahead, who could blame them for wanting a few creature comforts – including Touch & Go Plus satellite navigation and leather upholstery?
The 2012 Avensis features Toyota's revised Toyota Optimal Drive 2.0-litre D-4D engine, which is 15% more fuel efficient than the previous model (based on official combined cycle mpg figures) and greener too – click here for more details.
With its 60-litre fuel tank, the Avensis would get them close – but would it get them the full length of the UK? To add further drama, this was no straightforward LEJOG route, as the team planned to stop off for a tour of Toyota's Burnaston manufacturing plant on the way.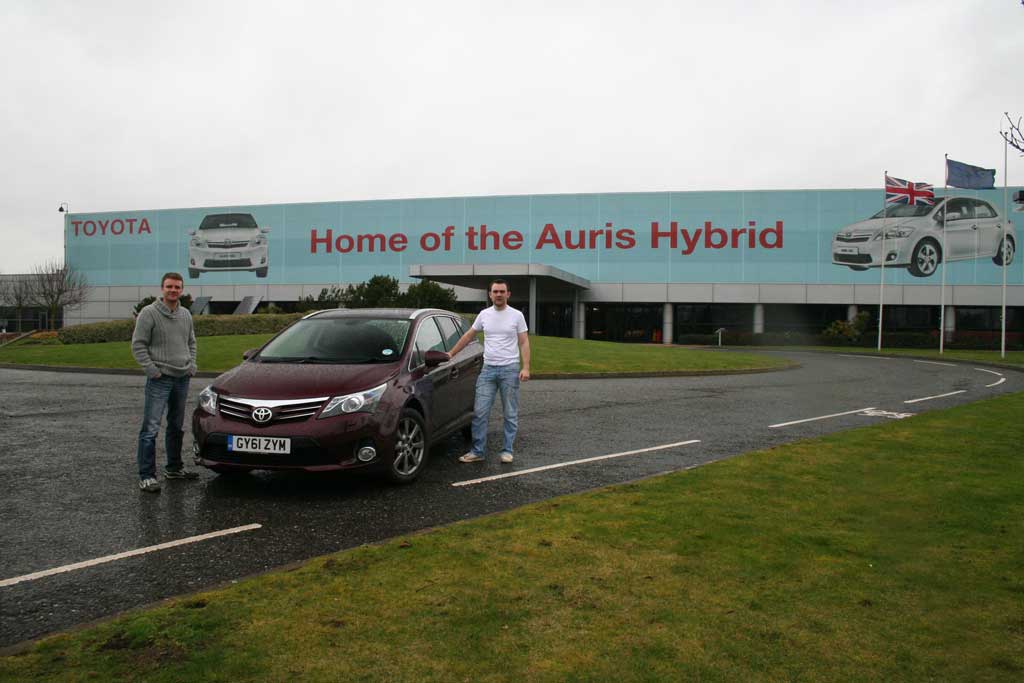 As Joe and Andrew toured the Derbyshire-based plant, they commented on their experience: "Two aspects of Toyota production are abundantly clear as you tour the factory: quality and environment.
"Thanks to the skill of Burnaston's trained operators, or 'members' in Toyota-speak, finished cars rolling through the final inspection area are built to an incredibly high standard – a fact to which we can attest from our experience with the Avensis."
As well as being at the forefront of manufacturing and environmental technology with its hybrid involvement, Burnaston is leading the way in sustainable energy generation. The Derbyshire site had an array of 17,000 solar panels installed last year, capable of producing 4.6 million kWh of power per year – enough to build 7,000 cars. Click here for more Burnaston facts and figures.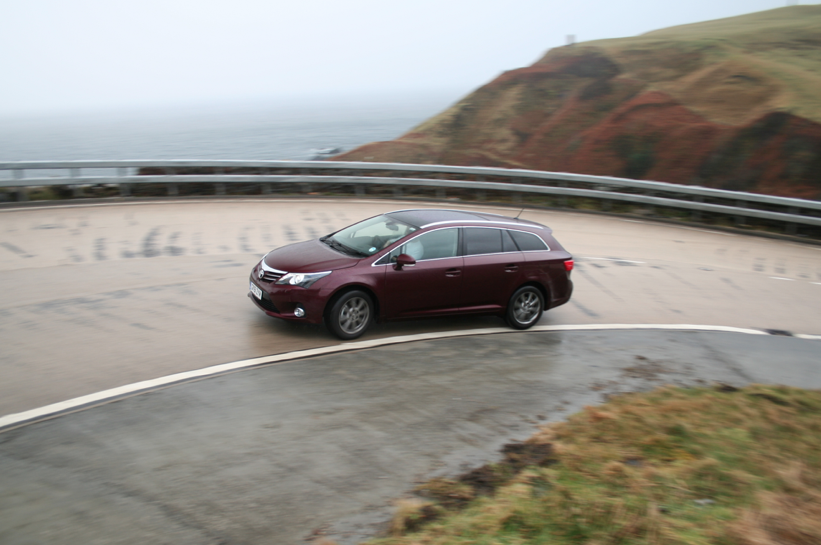 At the beginning of their three-day journey, the duo brimmed the Avensis's fuel tank. The on-board computer calculated a driving range of just 580 miles, but that limit was comprehensively smashed: the car covered more than 170 miles on the last bar of the fuel gauge alone, in spite of having to tackle mountain climbs, pouring rain and high winds.
After spending 20 hours and 46 minutes in the car and completing the challenge on one tank of fuel, Joe said: "The Toyota shrugged off the mileage with ease and showed such frugality for fuel that we wouldn't hesitate to recommend it highly. That it is also comfortable, roomy, tax-friendly for business users, bursting with kit and beautifully built are simply bonuses."
The final fuel economy figure? An amazingly frugal 71.5mpg over 904.9 miles.
Details in this article were correct at the time of publication.