Toyota has always endeavoured to stand at the forefront of environmental technologies, of which Toyota Optimal Drive is the latest. However, Toyota's effort to improve the environmental performance of its vehicles is not limited to low-volume halo models. It has been comprehensively applied across the manufacturer's entire range of vehicles.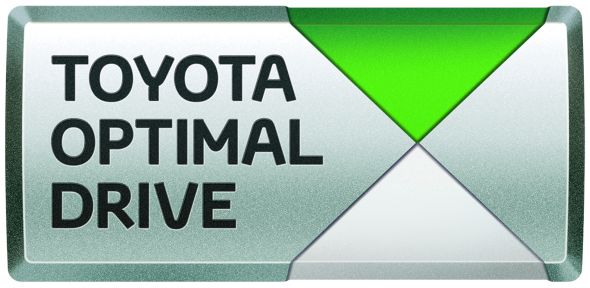 Hybrid technology arrived with the first-generation Prius in 1997; whereas since its launch at the 2008 Paris Motor Show, more traditional petrol and diesel models have been improved through the application of Toyota Optimal Drive technology.
Directly linked to the company's legendary Kaizen tradition of constant optimisation, Toyota Optimal Drive is not a single solution; it is an umbrella term for an evolving range of new engines, design innovations and transmissions. Each is developed to deliver step-change improvements in fuel economy and emissions without compromising driving pleasure.
So immediate were the benefits of Toyota Optimal Drive that within one year of its launch, 80 per cent of all Toyota cars sold in the UK were equipped as standard with at least one of these core technologies. However, the 2009 model year Toyota Auris 1.33 Dual VVT-i Stop & Start (see image below) had the distinction of being the first Toyota to go on sale in the UK with the benefit of Toyota Optimal Drive.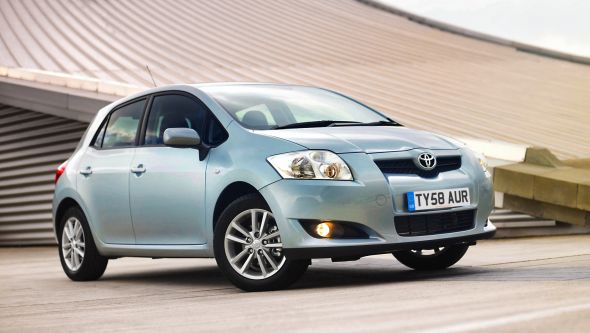 It was applied extensively. The new four-cylinder 1.33 Dual VVT-i engine (see image below) in Auris represented the latest in lightweight, motorsport-inspired powertrain technology. Particularly compact and powerful, it was the same size as the three-cylinder 1KR-FE engine in Aygo, and it included variable control on both the intake and exhaust valves for improved torque and emissions levels. Meanwhile, the engine was mated to a new low-friction six-speed gearbox. The gearbox offered greater satisfaction through a unique twin-shaft design and improved torque capacity, yet did so with fewer moving parts than the previous five-speed unit.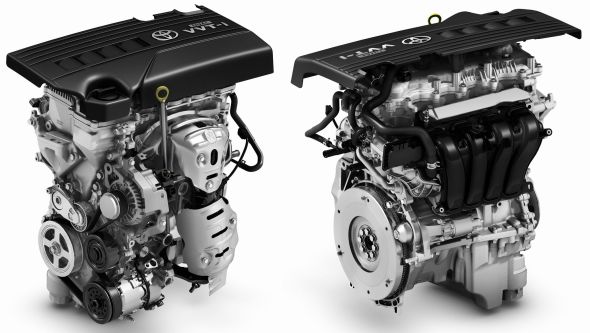 The Auris concluded its raft of Toyota Optimal Drive technologies with the inclusion of Stop & Start. Exceptionally quiet, smooth and refined in operation, the system stopped the engine when appropriate to reduce fuel wastage through idling. But it also applied a world-first design that permanently engaged the starter gear mechanism with the ring gear on the engine. Compared to the outgoing 1.4 VVT-i engine, start-up noise was reduced by 9dB and starting time was cut from 0.7 to 0.4 seconds.
Shortly after the arrival of this Auris, Toyota Optimal Drive was comprehensively applied throughout the rest of the Toyota range. The all-new third-generation Avensis debuted a range of powertrains developed with these technologies, Aygo made a significant improvement to its already minimal emissions output, while every Yaris powertrain in the 2009 range emitted less than 120g/km of carbon dioxide. The 1.33 Dual VVT-i engine continued to make a minimal footprint in the Toyota iQ and new Urban Cruiser model.
Introducing Toyota Optimal Drive to the Verso range returned increases in engine power of up to 20 per cent, while fuel economy and CO2 emissions showed improvements of up to 12 per cent. Then the upgraded 2009 RAV4 became the first in its class to achieve sub-160g/km emissions (actually 154g/km).

Figures were all well and good but in order to demonstrate the environmental and money-saving qualities of Toyota Optimal Drive, an independent company was commissioned to do the number-crunching for a new online consumer guide on the official Toyota GB website (see screen grabs above). It allowed everybody to put Toyota to the test, so to speak.
Other statisticians were doing their own calculating, too. Indeed, by analysing data from independent sources, including the Society of Motor Manufacturers and Traders and residual value expert CAP, the Clean Green Cars website has consistently placed Toyota among the 'greenest' of all manufacturers. In fact, in 2009, as a direct result of its application of Toyota Optimal Drive technologies, the Toyota range had the lowest overall carbon footprint and had exceeded the mean carbon emissions target set by the European Union for all car manufacturers four years ahead of time!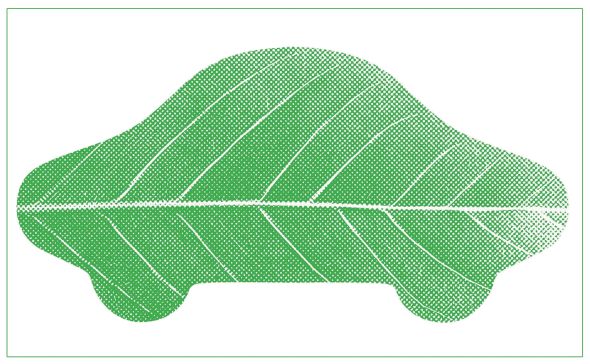 Toyota Optimal Drive continues to make an outstanding contribution to the overall credibility and green edge of all Toyota vehicles. It saves you money, reduces your carbon footprint and – here's the best bit – delivers no compromise in performance.
See also:
Where next?
Further information on our range of cars is available on the designated section of the Toyota UK website. If you would like to take a test drive, leave a comment below, and we'll be in touch shortly.
Contents correct at the time of publication.