The eagerly awaited Toyota FT-Bh concept car has been finally been revealed. These are the first official pictures of the supermini-sized hybrid, which made its debut at 9.15am on 6 March at the 2012 Geneva Motor Show.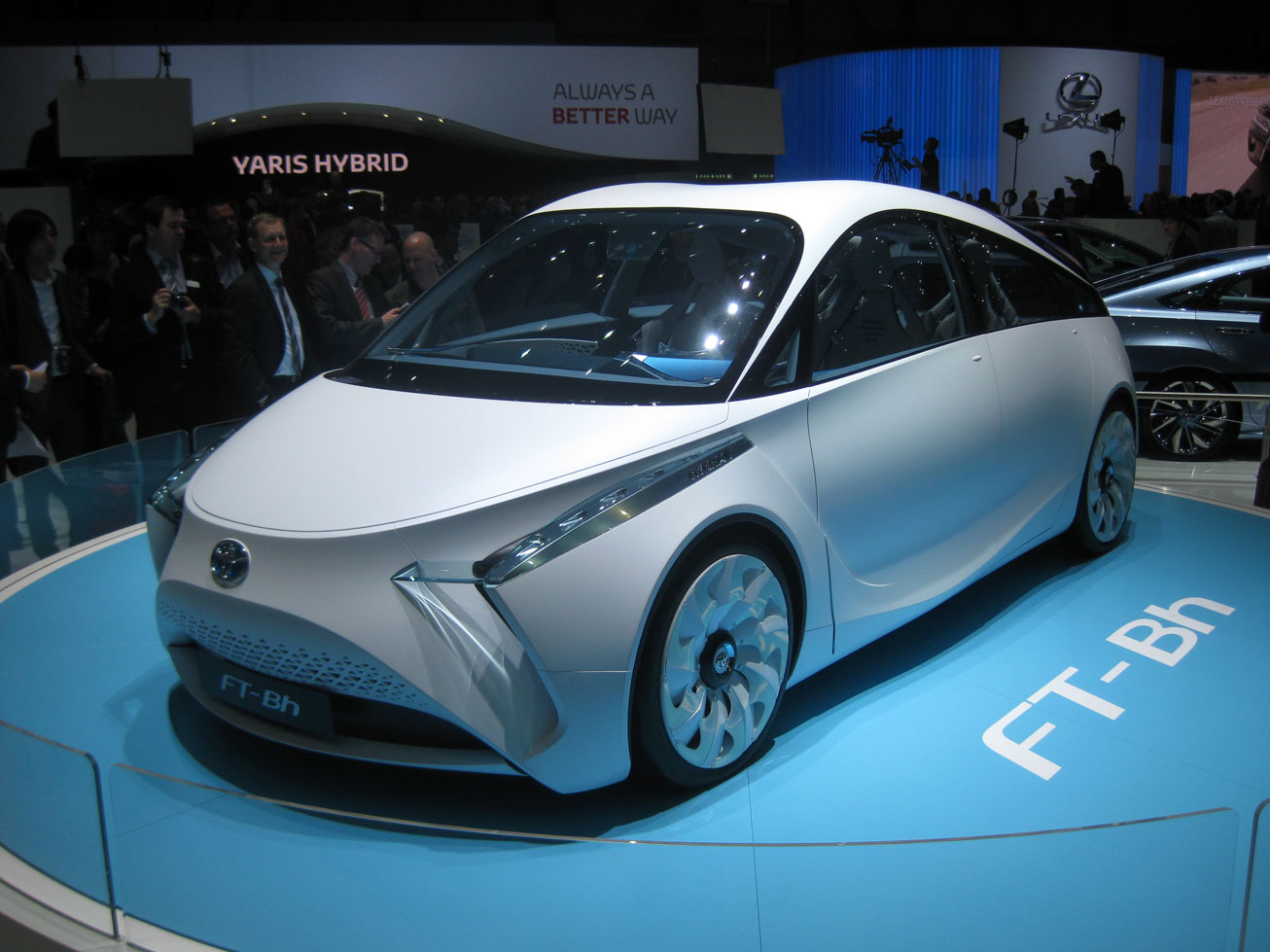 At just 3,985 mm long and 1,695 mm wide, the advanced concept car is longer than a Yaris, but more spacious and fuel efficient than current superminis, thanks to its sharp focus on interior design, weight reduction and aerodynamic performance.
Styled in Japan, the advanced concept's name offers a clue to its relevance to future production cars. "FT" stands for Future Toyota, "B" references the vehicle's size and "h" references its hybrid engine.
Didier Leroy, President and CEO Toyota Motor Europe, introduced the car, saying, "This concept shows what can be done when every aspect of the car is designed to reduce emissions."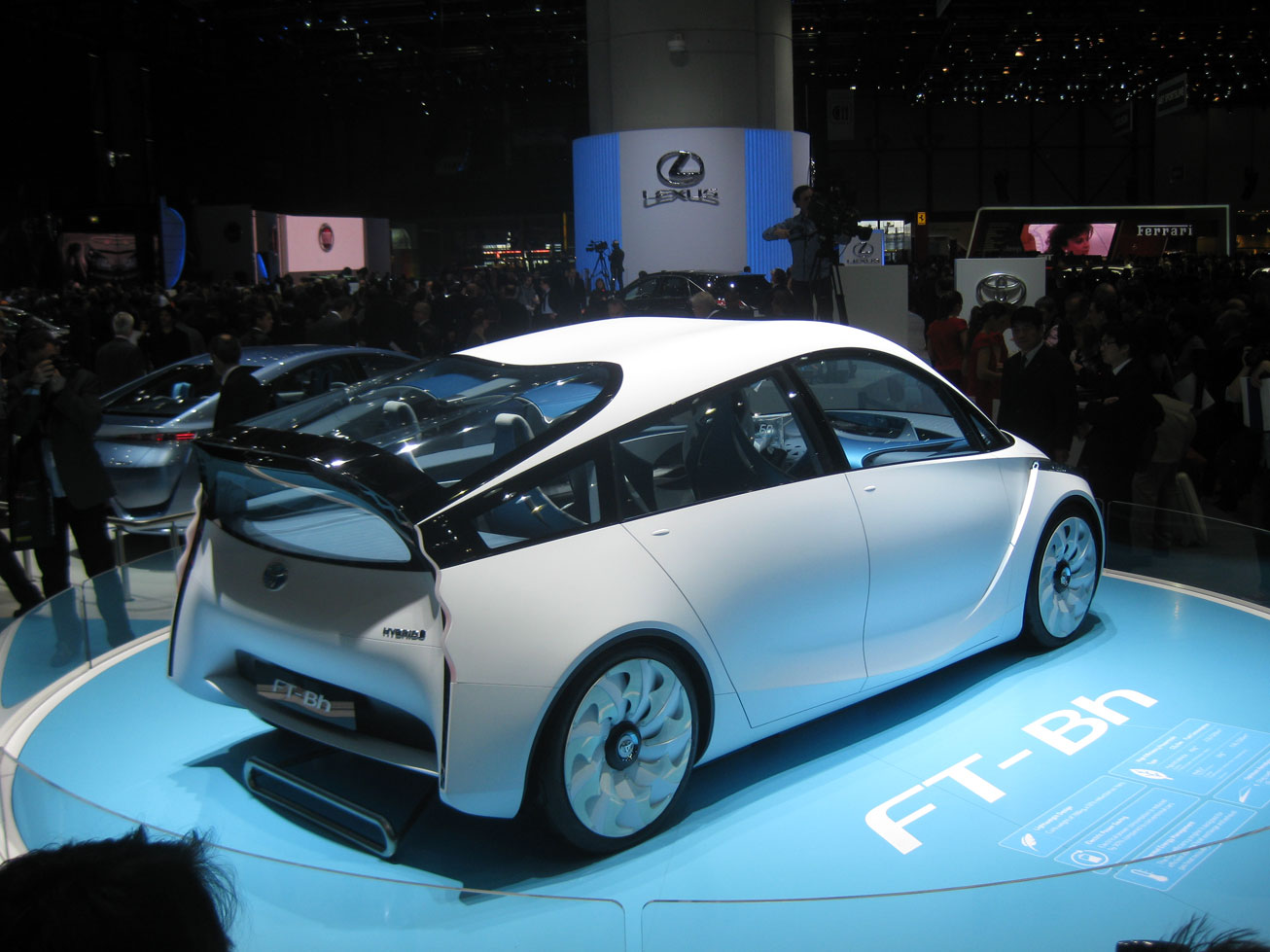 Toyota FT-Bh concept – performance
Thanks to its low weight, exceptional aerodynamic quality, very low driving resistance and its highly efficient powertrain, FT-Bh can achieve an average 134.5mpg fuel consumption and 49g/km CO2 emission. This is a new performance benchmark for a full hybrid vehicle.
Toyota FT-Bh concept – design
When it comes to the design, "Ecomotion" was the theme for styling FT-Bh, with its shape demonstrating a new approach to bodywork design. Key panels, such as the roof, are formed to represent the way fabric can be stretched taut between fastening points, to reflect their ultra-light weight.
The front end of the car broadcasts Toyota's current design language with its large lower grille, together with a sculpted bonnet and headlamps that are integrated into the front wings. Ultra-slim pillars maximise the glass area for better visibility and a greater sense of space in the cabin.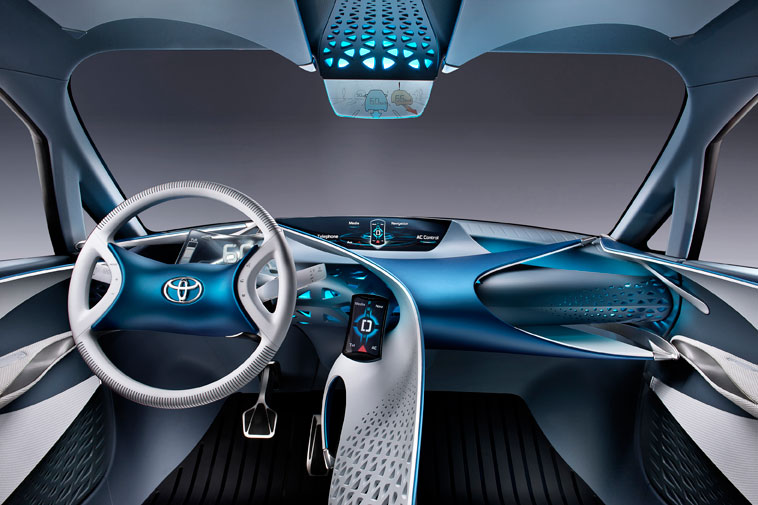 Interior
Space is not sacrificed inside the FT-Bh either. Thin seat-backs make-up part of the minimalist interior and a concave centre console creates a driver-focused cockpit. These elements maintain the overall feeling of light and space.
Technology
The FT-Bh demonstrates the adaptability of Toyota's Hybrid Synergy Drive technology. It serves as a study for how even greater fuel efficiency might be achieved in the medium term by using two alternative powertrains: a compressed natural gas hybrid (CNG-HV), with 38g/km CO2emissions; and a Plug-in Electric Hybrid (PHEV), emitting just 19g/km.
And it's light too… the car's kerbweight is projected to come in at 768kg – that's less than a Yaris.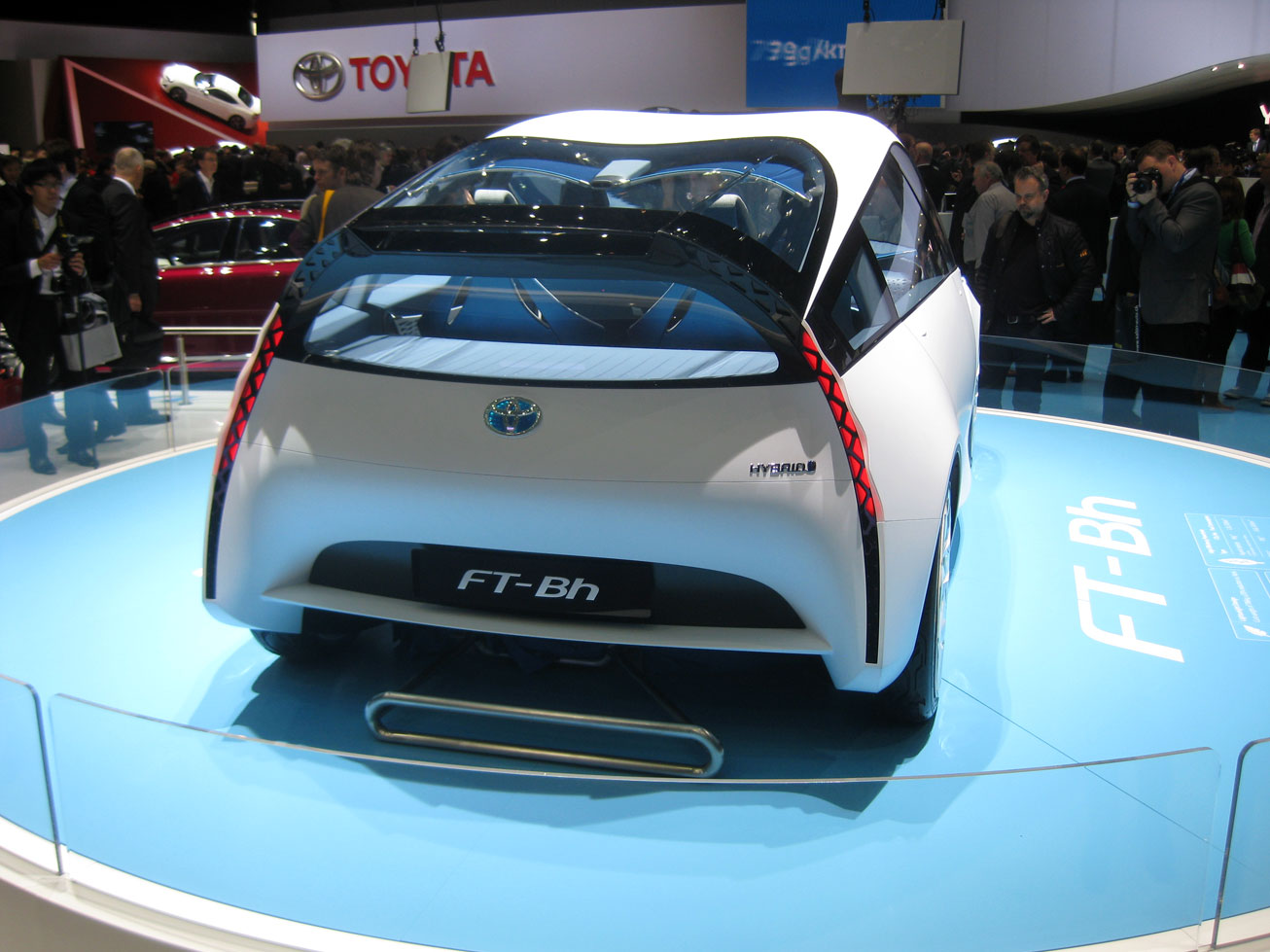 Its advanced construction hides the fact that this car is built from materials already used by Toyota, something that Didier Leroy says reflects a new development focus for the company.
To underline Toyota's leadership in hybrid engineering and design, the FT-Bh was shown off alongside the Toyota Yaris Hybrid.
Leroy spoke about Toyota's environmental achievements in Europe by saying, "Today, our environmental position is already recognised. Toyota and Lexus lead the industry. The European Commission and the European Environmental Agency have just confirmed it. They say our CO2 average of 112g/km is the lowest of any manufacturer. Our long-term commitment to full hybrid technology has helped to make this possible.
Let us know what you think of this forward-thinking eco concept by leaving your comments below.
Details correct at the time of publication.