It's official. With a starting price of less than £15,000, the new Toyota Yaris Hybrid will offer market-leading CO2 emissions of 79g/km, and fuel economy of 80.7mpg.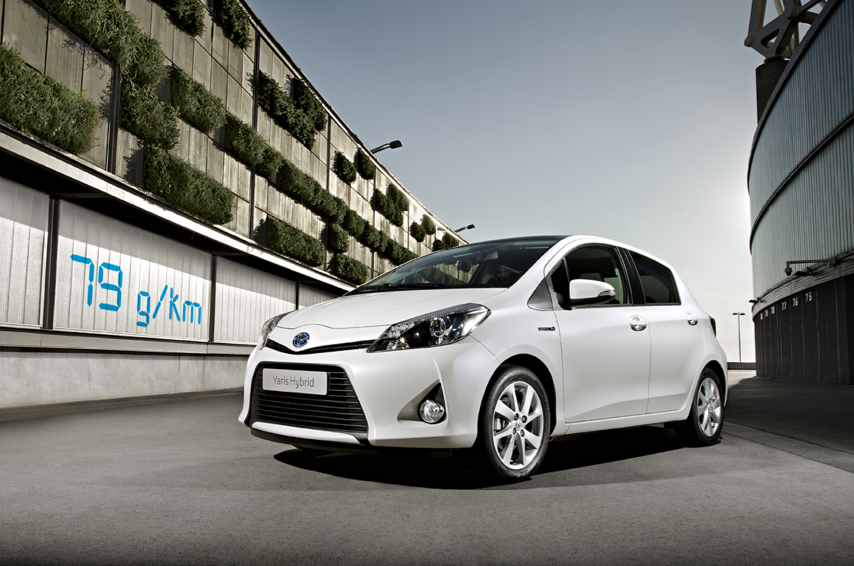 The CO2 figure of just 79g/km delivers real running cost benefits for drivers. It means Yaris Hybrid qualifies for free road tax (VED) in the UK, and is exempt from the London congestion charge. For company car drivers, the record low CO2 emissions fall well within the lowest Benefit In Kind (BIK) taxation band of 10%.
The new Yaris Hybrid shows Toyota doing what it does best, providing market-leading technology at an affordable price.
Yaris Hybrid will be available in the UK for less than £15,000 on-the-road, making it the most reasonably priced hybrid on sale in the UK.
The 99bhp Hybrid Synergy Drive powertrain (pictured below) offers a unique combination of economy and power in a small hatchback. And all this without requiring the customer to compromise on comfort features such as air-conditioning and automatic transmission, which are fitted to the car as standard – more details announced here.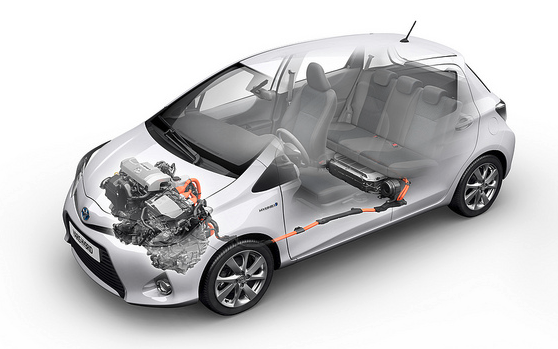 Part of the genius of the full hybrid system is minimising the time on any given journey when the petrol engine is running. These "zero-emission" periods can be as much as one third of a typical urban journey. Yaris Hybrid is the most CO2 efficient combustion engine vehicle in the mainstream market.
As we announced earlier this month, Yaris Hybrid will debut at the 2012 Geneva motor show, alongside GT 86 and the FT-Bh and Toyota diji concepts.
It is available for pre-order from Toyota Centres now, with customer deliveries from 1 July.