As part of the build up to the 2012 Goodwood Festival of Speed, we are revealing the cars that Toyota will show off at the event. In this post we show you what you can expect to see on our main show stand.
Our cars will also be in action on the hillclimb course, click here for more… We are also planning to bring our largest ever display of rally cars to the event, click here for full details.
GT86
It's the car that everyone's talking about. GT86 will be the not-to-be missed leading feature of Toyota's Goodwood activities. Appearing on the same weekend it officially goes on sale, the gorgeous new sports coupe will be in action on the Hill Climb and available for close-up inspection at Toyota's state-of-the-art new show pavilion.
There will be plenty to admire with three standard versions on display, plus a Gazoo Racing version in fresh from its class win at this year's N24 endurance race at the Nürburgring. The line up will also include the UK debut of the Gazoo GRMN 86 FR Concept – which gets a 320bhp supercharged and turbocharged engine. For more on this car, see below.
And to show how GT86's superb styling can be made even sharper, the line up will be joined by a white model showing off the very best in dedicated TRD accessories.
2000GT
Goodwood also provides a rare chance to see the new GT86 side-by-side with the Toyota 2000GT, the beautiful '60s sports car that inspired its superb styling. Just like its modern counterpart, the 2000GT was all about driving passion.
It has a 2.0-litre straight-six cylinder engine up front, driving the rear wheels – a set-up that's adopted by GT86, too, but with a "boxer" style flat-four power unit.
The 2000GT was unveiled in 1965 and even though little more than 350 were ever built, it has remained one of the most famous cars of its era. And that's not least because it was the star car – in a unique drop-top format – in the James Bond movie You Only Live Twice.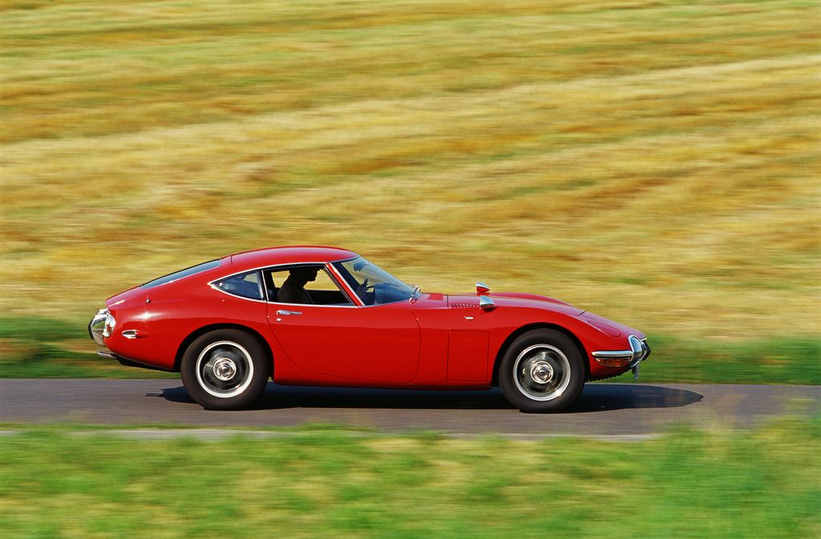 BTCC Corolla GT (replica)
The spirit of the new GT86 owes much to the famous Corolla GT (AE86) of the 1980s. In its day this hugely popular hatchback was a dominant force in the British Touring Car Championship. Chris Hodgetts took back-to-back BTCC titles in 1986 and 1987. Toyota specialists GPR Motorsport have created a full replica of the BTCC Corolla, taking its place in the Toyota display alongside the new GT86.
GRMN 86 Concept
Gazoo Racing knows what it takes to give a Toyota a special twist and its latest concept adds an extra sports dimension to GT86. Full details are still under wraps, but it's a car that's sure to draw a crowd when it makes it first run up the famous Goodwood hill.