The Queen's Speech announced that the UK Government will introduce a Modern Transport Bill, designed to "put Britain at the forefront of the modern transport revolution". Toyota is already making significant investments worldwide in future mobility technologies that will make personal transport safer, more efficient and easier to access for less able people.
In the past year, Toyota has established the Toyota Research Institute (TRI), investing $1 billion to research artificial intelligence and robotics for future automotive applications, serving as a bridge between scientific research and product development. An additional $50 million is being invested during the same period for joint research projects at the Massachusetts Institute of Technology and Stanford University.
Having announced the setting up of research centres in Palo Alto and Cambridge (Massachusetts), TRI has added a third location in Ann Arbor, which will benefit from close links to the University of Michigan and Toyota's established R&D facilities in the region.
Together the three TRI operations will explore fully autonomous driving, so-called "guardian angel driving" where the vehicle assists the driver when required, and simulations to determine how the technologies can successfully be applied in real-world situations. One of Toyota's key goals is to design a car that is incapable of being involved in accident.
Speaking at the launch of TRI, Akio Toyoda, Toyota Motor Corporation President, said: "As technology continues to progress, so does our ability to improve products. At Toyota we do not pursue innovation simply because we can; we pursue it because we should. It is our responsibility to make life better for our customers and society as a whole."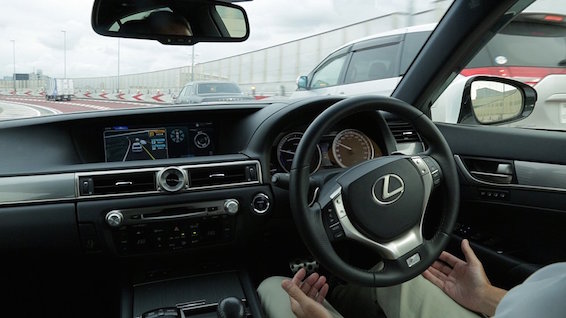 In Japan, Toyota has successfully taken its automated driving technology onto the public highway, conducting tests of its Highway Teammate concept on Tokyo's Shuto expressway. This marks good progress towards the possible launch of related products on the market by around 2020.