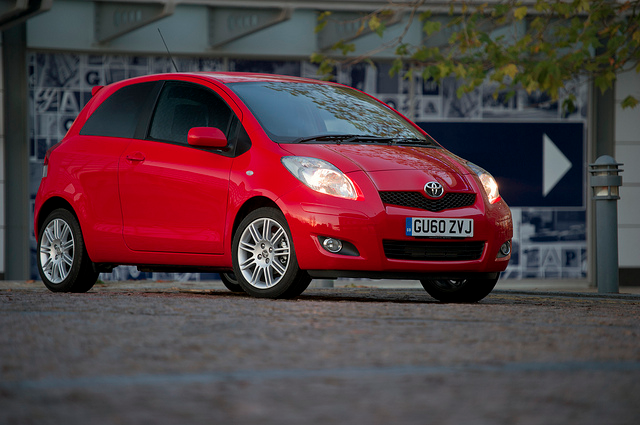 Can you name the star of the new Toyota UK television ad? If you said Gaz Coombes, you'd be close… It's the Yaris, of course, although the Supergrass frontman runs it a close second (or at least we think so). The Yaris range now has two new premium models for 2011, the Yaris SR and Yaris T Spirit.
Available at your local Toyota Centre from January 2011, the Yaris T Spirit includes TomTom satellite navigation with Bluetooth and USB connectivity, eight-spoke alloys, climate control and rear parking sensors. The TomTom satnav unit seamlessly integrates with the car but is also detachable for complete portability.
The new Yaris SR (pictured), also on sale from the New Year, includes Toyota Motorsport 16-inch alloys, a roof spoiler, chrome exhaust trim and rear privacy glass, plus satellite navigation and climate control.
To celebrate these additions to the Yaris range, Toyota is offering special launch prices. For a limited time, the Yaris T Spirit is available from just £10,995, effectively a free upgrade from a Yaris TR – click here to find out more.
Despite its long list of standard equipment, the new Yaris SR goes on sale from just £12,515 – contact your local Toyota Centre for full terms and conditions and to arrange a test drive. All prices include VAT at the new 20% rate (applicable from 4 January 2011).
As well as special prices for the New Year, the Yaris SR and Yaris T Spirit are are available with 3 years' free servicing if purchased through AccessToyota (terms and conditions apply).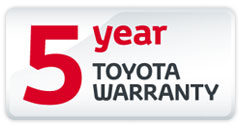 To discover more about the new 2011 Yaris T Spirit and Yaris SR, both of which are protected by Toyota's five-year/100,000-mile new vehicle warranty, visit your local Toyota Centre.
For more images of the Yaris SR, including behind-the-scenes photos from the recent television ad featuring Gaz Coombes, click here.