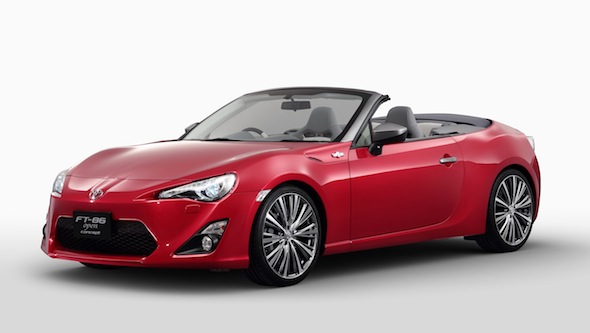 The Toyota FT-86 Open concept has been given a fresh look ahead of the upcoming Tokyo Motor Show.
Although the roadster take on the GT86 remains a concept, it will be displayed shown at the upcoming Tokyo Motor Show in a new red colour.
These images, released by Toyota in Japan, give a closer insight into the car's design and show it with the roof closed for the first time.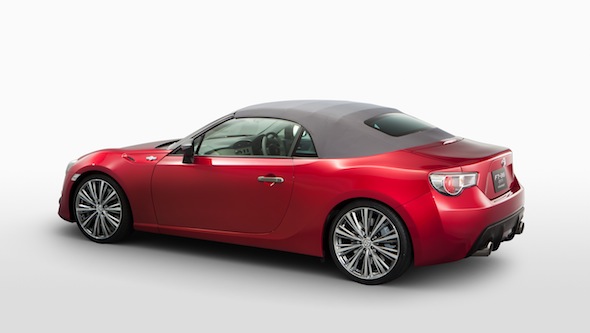 Grey door handles, wing mirrors and a grey windscreen surround contrast with the new Flash Red paint, while the interior has been updated with red carpets to match the body. Elsewhere the concept retains the details that proved so popular when it appeared in white at the Goodwood Festival of Speed 2013.
You can see the FT-86 Open in action in this video.
Find out more about Toyota's plans for the Tokyo Motor Show here, and get a sneak peek at the JPN Taxi concept here.