As unlikely as that question may seem, we have conclusive evidence in the video below. It shows the latest Prius reeling in Stuttgart's finest (watch from 2:30 onwards for the actual moment) while in the process of setting a sub-ten-minute lap of the infamous Nordschleife.
The hybrid petrol-electric powertrain and high-spec chassis of the fourth-generation Prius has garnered widespread praise. But we admit that Porsche-baiting on track is normally only associated with our TS050 Hybrid models within the World Endurance Championship.
Porsche-baiting is normally only associated with our TS050 Hybrid models
In view of this turn of events, we decided to meet up with the owner of the Prius, Dr Paul Thomas, and ask him about his choice of transport, its subtle modifications and the pair's unusual track activities.
As it turns out, Paul's friends are equally surprised. First, that a serial Toyota sports car buyer with a doctorate in engineering would choose an eco-conscious hybrid. And secondly, that it would make a habit of embarrassing their own traditional high-performance coupes and hot-hatches around racing circuits.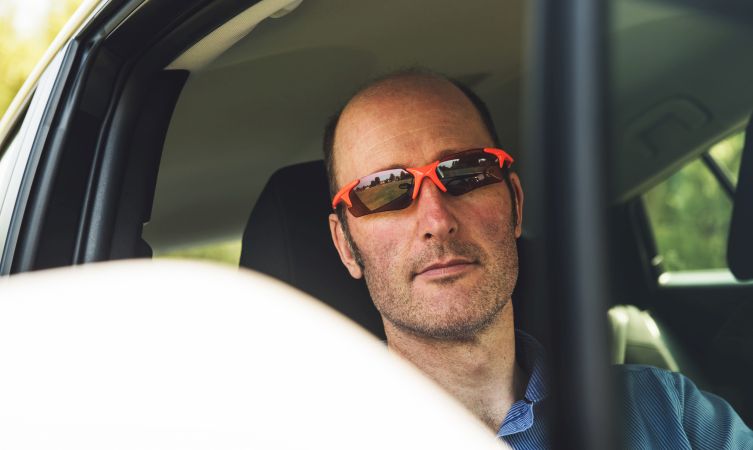 Blog: Is this your first Toyota hybrid, and why did you decide to buy it?
Paul: It's my first Prius but my second Toyota hybrid. Back in 2013, I traded my GT86 for a Yaris Hybrid as I needed a car to carry my boat on the roof. But then last year the new Prius came out along with some enthusiastic claims about the qualities of the TNGA [Toyota New Global Architecture] platform.
I had a quick blast around some roundabouts and was really impressed. Although it's not a light car, it felt willing to turn in and felt a lot better than the stock Yaris Hybrid. It was about a second faster to 60mph and I really liked the active safety tech, so I traded in the Yaris and bought this base model Prius.
Blog: Why was handling performance such a priority for you?
Paul: I have been competing in the Toyota Sprint Series since it began in 2007, so almost all of my cars have been raced. The motivation has been to try different cars and tuning options to understand more about getting a car around a track quickly. So I've been able to try almost every configuration within the context of an affordable race series where you can turn up in your daily drive.
Blog: How have your hybrid models performed within that context?
Paul: Really well. I've been very impressed. In fact, with Tein coilover suspension and wider wheels and track tyres, my Yaris Hybrid was almost up to the lap times of a similarly modified Yaris T Sport. Which is quite impressive given that it carries the additional weight of the hybrid components. And now that I've modified the Prius a little, two rounds of the Toyota Sprint Series has proved that it is faster than the Yaris was at its best.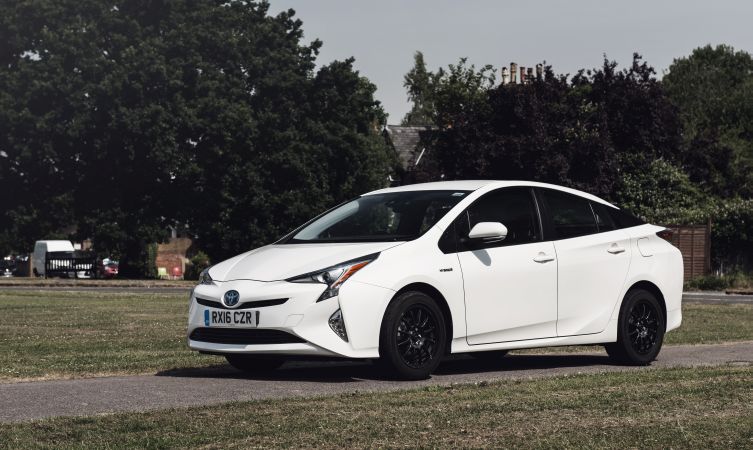 Getting a good lap time out of a hybrid requires a little more preparation than for a traditional petrol engine car. I've devised a way to ensure I arrive at the start line with a full battery. I then launch in power mode and switch to 'B' mode once under way. This provides more engine braking and also keeps the revs up so that when you get back on the accelerator there is minimal delay in the petrol engine getting into its power band.
Blog: How have your modifications affected the Prius in day-to-day driving?
Paul: I'd say the effect on the ride has been minimal but the grip has improved a lot. The stiffer anti-roll bars and stiff sidewalls of the tyres have made the ride a little firmer but it's far from uncomfortable. I also thought the fuel economy would have been affected, but it doesn't seem to have changed much. Overall, the Prius is still a very pleasant and relaxing cruiser.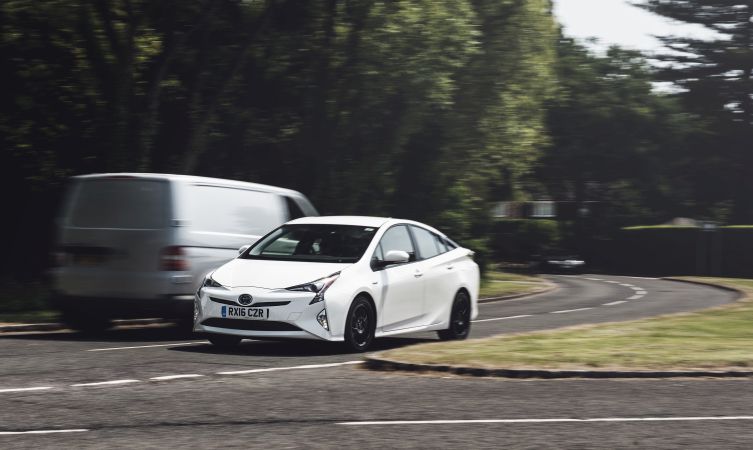 Blog: Do you feel it is possible to be both a hyper-miler and an enthusiastic driver?
Paul: This is the thing. We all expect everything from our cars: we want great economy but also a fun driving experience. For me, the Prius is both relaxing to drive around town in Eco mode but also interesting on track with the faster pedal response of Power mode.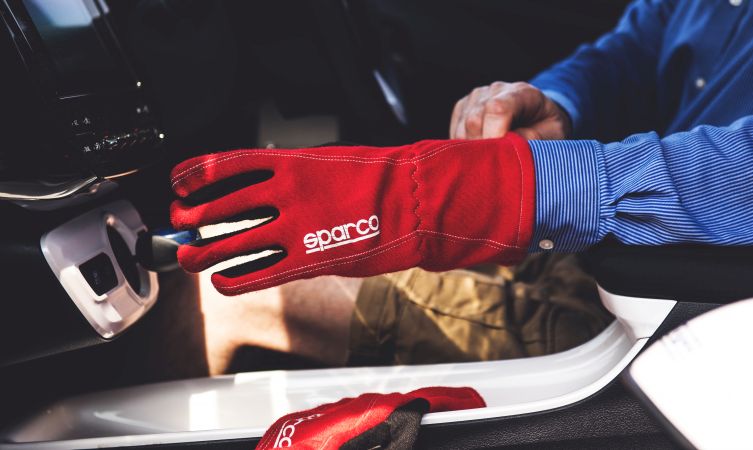 But the best part about driving the Prius quickly is the chassis, which is keen to turn in and can be balanced with the throttle or trail-braked into corners to get a quicker entry. Thanks to the TNGA platform, it feels as if Toyota has blessed the new Prius with a more capable and enthusiast-friendly chassis than it strictly needed to. It makes me wonder what the new Toyota C-HR must be like to drive…
Blog: Tell us more about your sub-ten-minute laps of the Nürburgring. Was it the culmination of a project that began with the modifications?
Paul: The Prius is primarily set up for the Toyota Sprint Series; that was the purpose of adding the performance parts. However, I have a group of friends with whom I go on holiday to the 'Ring. Last year I took the standard Prius, this year it came with the mods.
For me, the Prius is both relaxing to drive around town but also interesting on track
The video was actually taken on my ninth and final lap one Sunday afternoon. There was quite a lot of traffic and two cars had either broken down or had an accident as there were waved yellows in a couple of places. I wish I had borrowed my friend's video camera a couple of days before, as my last lap of that evening was completely clear and I was able to get into a rhythm and take the racing line through every corner.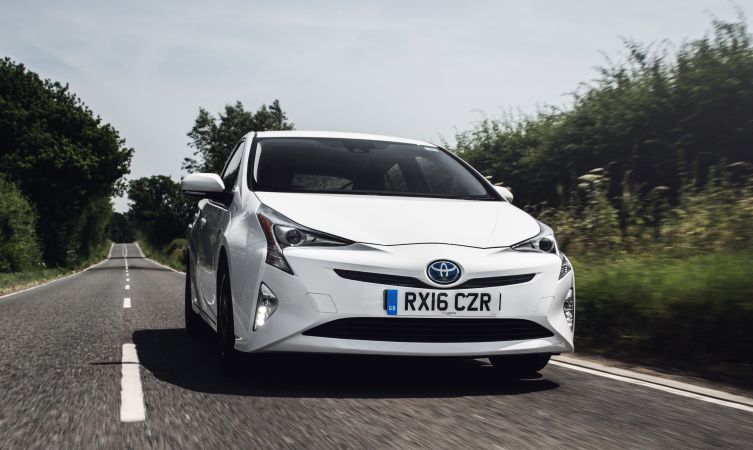 Blog: A ten-minute lap still represents an average speed of over 77mph. We also spotted you hit a maximum speed of 116mph and overtook a couple of more performance-focused cars.
Paul: There was a nice moment on another occasion through the esses before Pflanzgarten II, where I was approaching a sportsbike. The rider took a look back and must have been surprised to see a Prius – it's flat through there so we were probably hitting triple figures before the braking zone. Whoever it was politely moved over all the same to let me pass.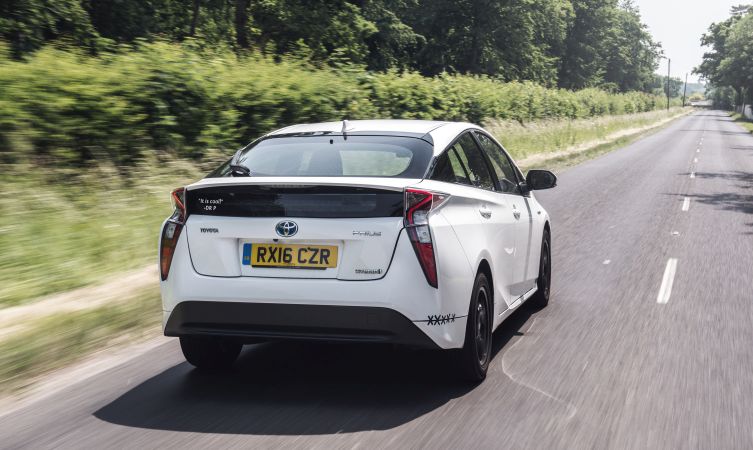 Blog: You mentioned earlier about liking the Toyota Safety Sense technologies on the Prius. Have these been of any benefit on track?
Paul: On a track day, and especially at the Nurburgring, I leave the electronic help fully on, including the Pre-Collision System [PCS] radar. Anybody who has driven around the 'Ring knows that you can come around a blind corner and find a broken down car in the middle of the road. In a situation like that you really want all the electronic help you can get.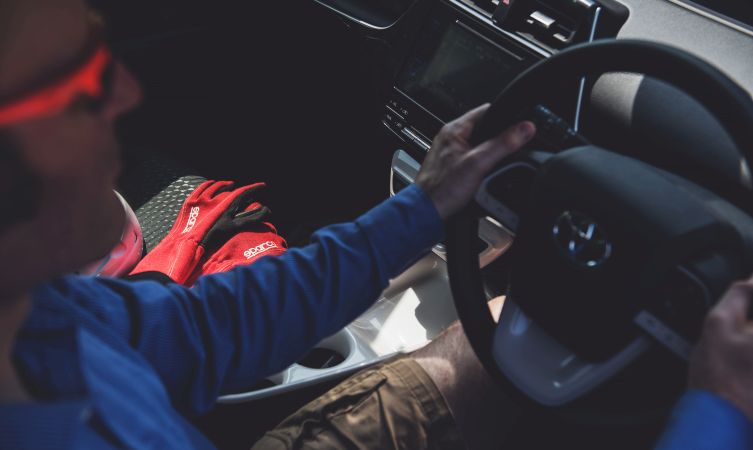 I find that the electronic help on the Prius does not get in the way of a smooth lap. The PCS radar has never complained about being near another car when overtaking, and the Enhanced Vehicle Stability Control allows you to work the tyres before it intervenes. You can hear the tyre squeal on the video, which means you're in a nice place for quick cornering.
Blog: Finally, what are your future plans for the car?
Paul: In terms of tuning, it looks like this is a sensible place to leave it as a daily driver. It might be possible to add better suspension but it's already fun to drive. My aim was to keep up with friends at the track: I wasn't the fastest but I also wasn't the slowest, so I don't see any need for drastic modding. However, I might be tempted back to full petrol when the new supercharged Yaris arrives. Who knows!
Blog: Thanks very much for taking the time to talk to us. Perhaps your example will encourage other Prius owners to venture out on track days as well.
Paul's Prius: the modifications
Paul has modified* his Prius in a couple of key areas to make it more accomplished on track, without compromising the vehicle's everyday comfort and economy. The alterations are limited to the chassis, and consist of uprated Cusco anti-roll bars, wider and taller Team Dynamics alloy wheels, and grippy Yokohama tyres.
The Cusco anti-roll bars feature slightly increased diameter tubing (26mm front and 24mm rear), which offers greater resistance to twisting forces and weight transference across the axles. This modification does not affect the ride height or straight-line ride quality but does keep the car flatter around corners, providing a more stable contact patch with the road.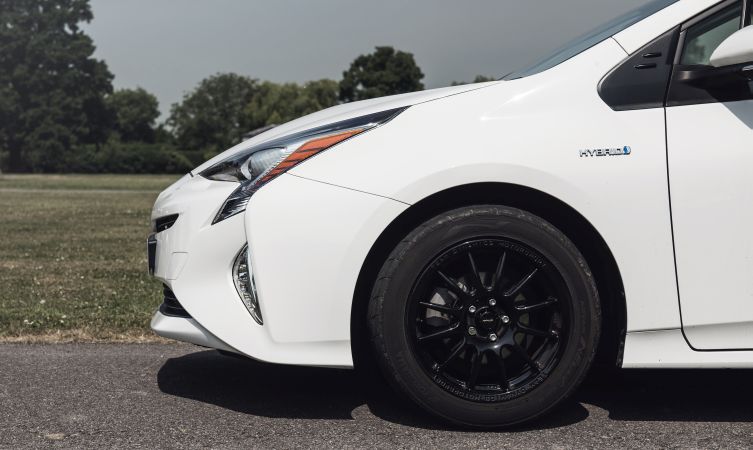 Mediating between car and road is a set of Team Dynamics Pro Race 1.2 alloy wheels. The 7×16″ size is larger than that originally fitted to the car, and the ET38 offset is more aggressive to fill the arches. However, the ultra-lightweight construction ensures the wheels actually remove weight from the car.
The tyres themselves are road-legal Yokohama Advan Neova AD08R models, which have a track-focused tread pattern and stickier compound to provide a stronger footprint than normal road tyres. While this does increase rolling resistance and adds some extra weight, the 205/55 R16 specification retains the original rolling circumference so the speedometer remains accurate.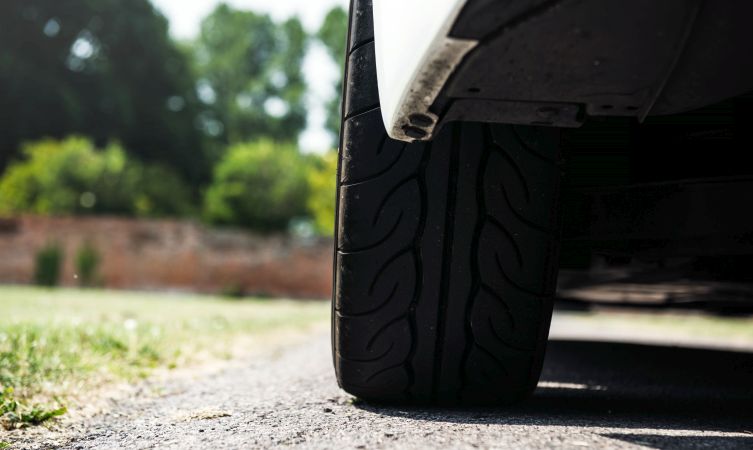 Read more: Celebrating the wild side of Hybrid
Take part: Toyota Sprint Series
*Please be aware that fitting non-standard parts to your car may invalidate parts of its warranty