Here it is! The new Proace Verso was revealed at the 2016 Geneva motor show so read on to see nine things that make the next Toyota MPV stand out from the crowd.
1) It will arrive in the UK later in 2016
The Proace Verso will be available to buy in the UK and Europe in the final quarter of 2016, with specific on-sale dates still to be announced.
2) Proace Verso adds MPV flexibility for the first time…
For the first time, Proace Verso brings MPV versatility to the Proace range. It's available with six, eight or nine seats, depending on whether it's in VIP, Family or Shuttle configuration.
3) …But a commercial van version will still be in the line-up
Obviously – but the passenger MPV Proace Verso will go on sale first.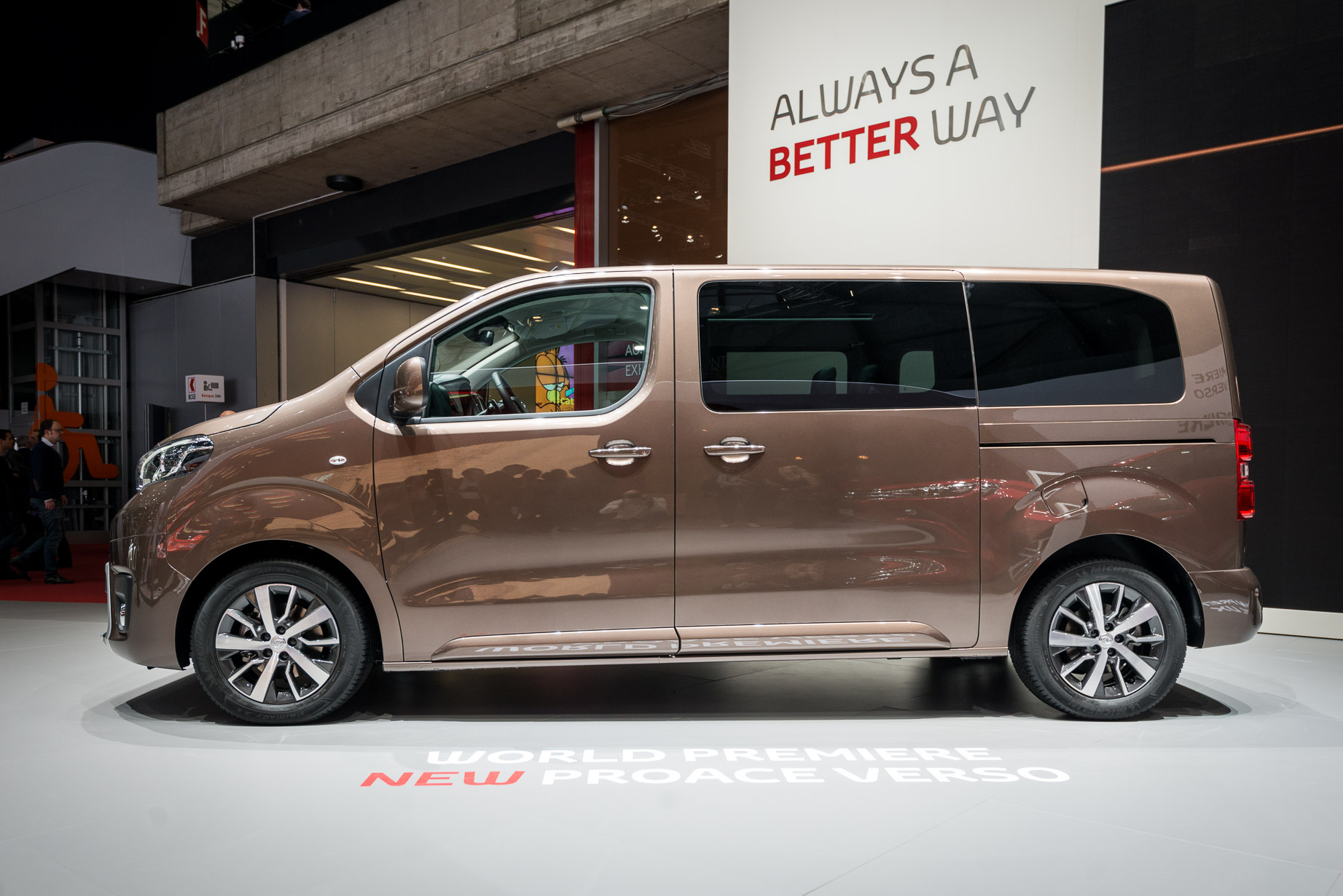 4) It's available in three body lengths
There are three sizes – Compact, Medium and Long. The Compact is 4.6 metres long with a 2.9 metre wheelbase, and offers a fantastic size-to-roominess ratio.
The Medium is 4.9 metres long with a 3.2 metre wheelbase. The Long version has the same 3.2 metre wheelbase but features an extended rear overhang for greater luggage capacity, increasing overall length to 5.3 metres. All variants are 2.2 metres wide and 1.9 metres tall.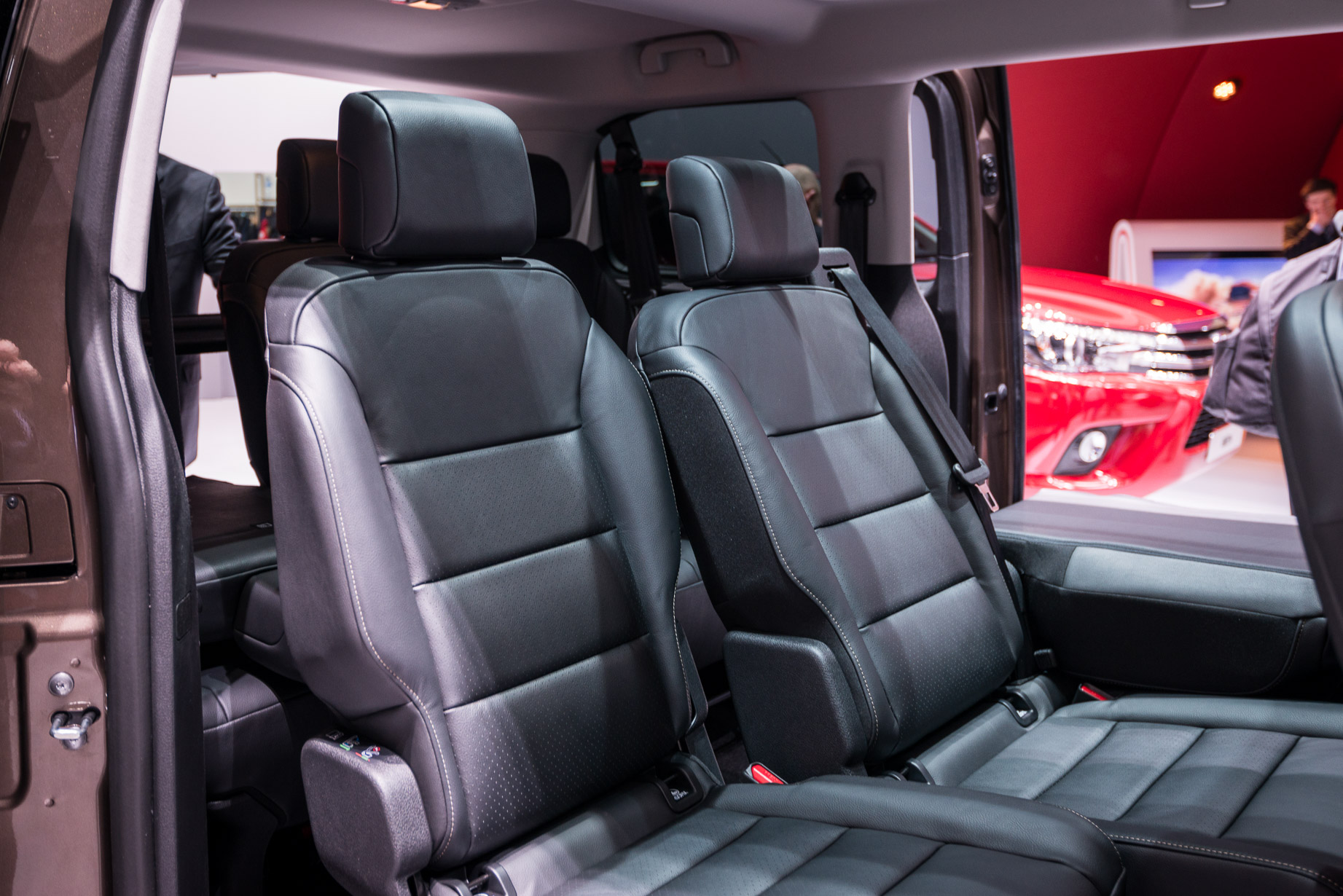 5) The rear seats handle like they're on rails
To make tweaking the layout simpler than ever, the rear seats on Family and VIP versions are mounted on rails, allowing them to slide into a variety of positions, or be removed, to get the perfect layout. Not something that all of the Proace Verso's rivals can boast.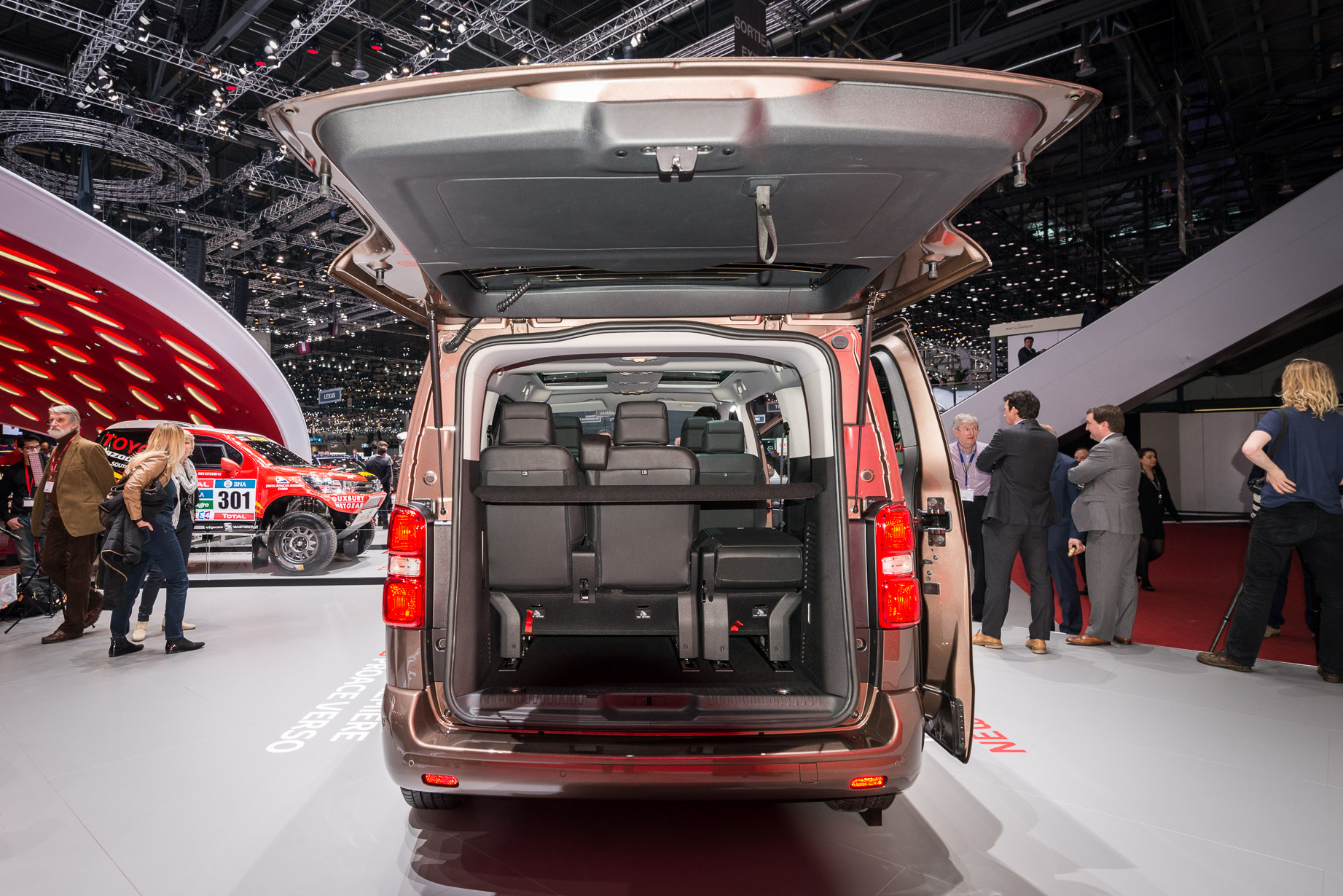 6) You don't even have to open the rear door
The window on the tailgate opens, just to make dropping items into the back that bit easier. Neat.
7) It has a 5-star Euro NCAP rating
Safety first! The Proace Verso has already been awarded the gold standard of safety ratings, well ahead of its release. It's equipped with Toyota Safety Sense technology, and benefits from Forward Collision Warning, Autonomous Emergency Braking, Blind Spot Detection, Lane Departure Alert, Road Sign Assist and Intelligent Speed Adaptation, Adaptive Front Lighting and Automatic High Beam system, as well as Driver Attention Alert.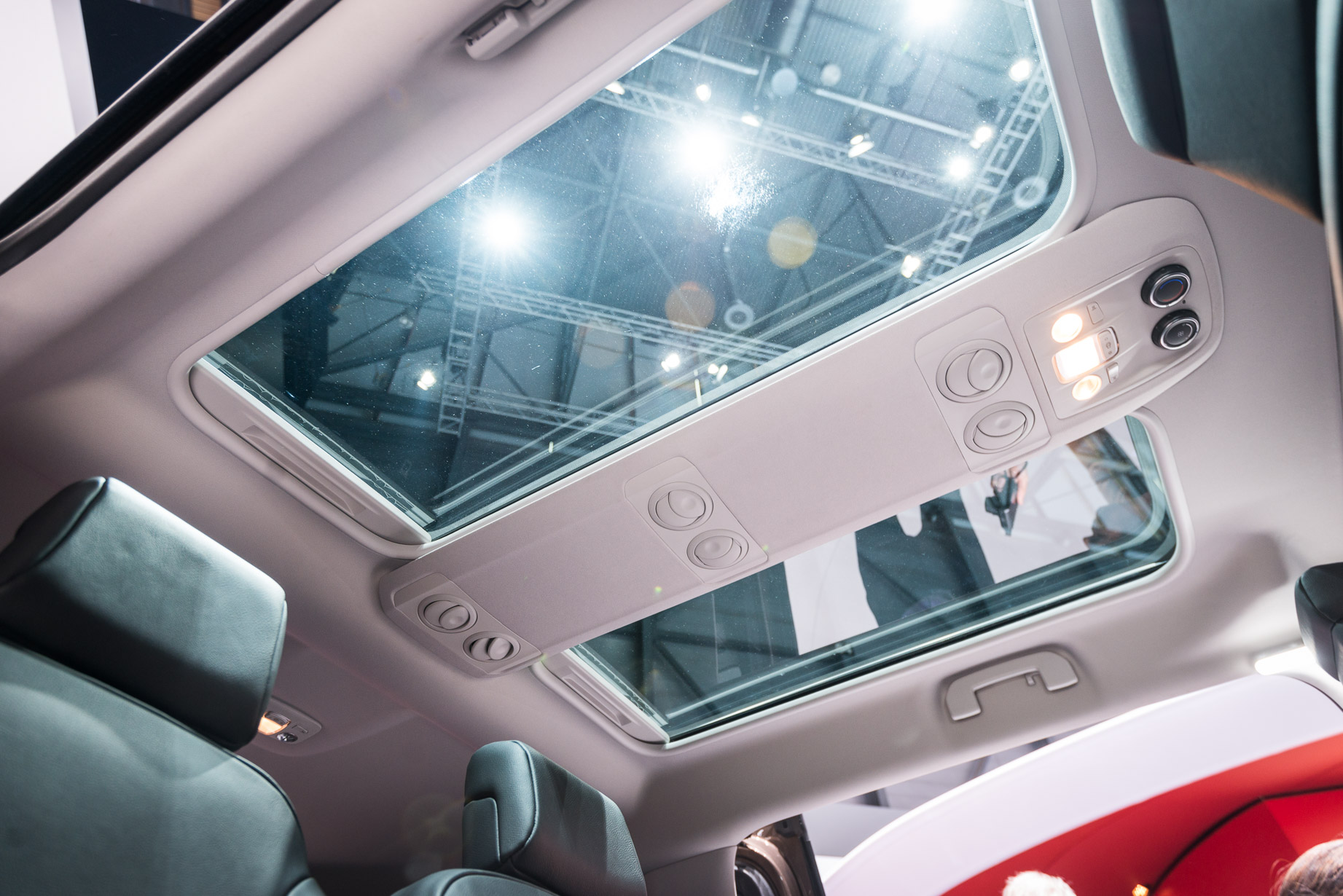 8) It has a panoramic roof
Brighten up your day with a lighter, sun-filled interior thanks to the Proace Verso's optional panoramic roof.
https://youtu.be/LPQ2d-wnWrc
9) Open the sliding doors… with your feet
Making it that bit easier for passengers to get into or out of the Proace Verso, the rear sliding doors can be operated by a unique foot-operated automatic system. Smooth.
Further details on the prices and specifications for the Proace will be announced closer to its launch.
Find out more about the Proace here.