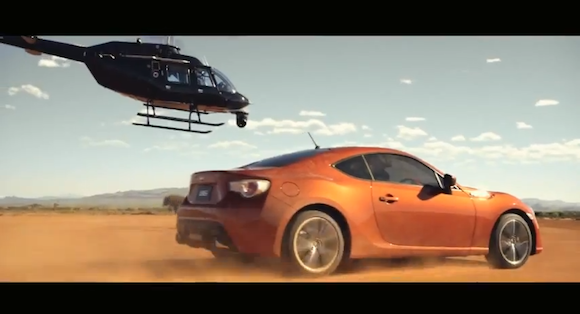 Take a look at these two new videos, which feature a certain sporty Toyota coupe showing off its skills…
First up, Toyota Australia have followed our lead when trying to show off the GT86, by hiring drift legend Keiichi Tsuchiya.
In this beautifully-made promotional clip, he gets to put his drifting skills to the test and create his perfect track at the desert-like Toyota testing ground in the Australian outback.
Tell us what you think of 'Track 86' in the comments below.
[youtube width="580″ height="360″]https://www.youtube.com/watch?v=qERnHRMupbQ[/youtube]
Meanwhile, our attention was recently drawn to this video from Japan, which shows off the incredible driving skill of some Japanese drifting enthusiasts. If you like seeing a bit of on-track opposite lock, this one's for you.
Filmed at the YZ Circuit near Nagoya, the video also gives a classic Toyota Trueno some screentime, showing one of the vehicles that influenced the GT86.
Enjoy the videos, and if they've grabbed your interest, read our GT86 reviews roundup here.
[youtube width="580″ height="360″]https://www.youtube.com/watch?v=5hPoU8q805Y[/youtube]