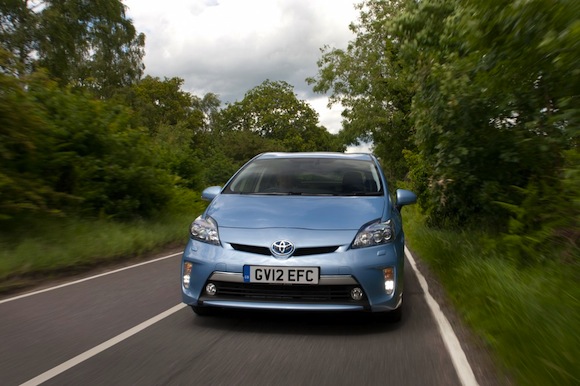 The Toyota Prius Plug-in is celebrating the start of 2013 by notching up a record 2012.
The car, which arrived in the UK last July, has been recognised as the UK's top-selling plug-in hybrid vehicle.
It outsold its main rival, the Vauxhall Ampera, even though the Vauxhall was on sale for three months longer. The Plug-In achieved 470 sales in 2012.
This result for is just part of a strong year for Toyota hybrid sales. Overall, the brand sold 12,840 hybrid vehicles, an increase of 15.2 per cent compared to 2011.
In 2012, the hybrid range expanded from two to five vehicles: Yaris Hybrid, 7-seat Prius+ and Prius Plug-in were added to the existing Prius and Auris Hybrid.
New Auris Hybrid, launched in December, is the latest model to feature a full hybrid powertrain, returning fuel economy of 76.3mpg and CO2 emissions of 87g/km.