Ever wished you could get a new car at the click of a button? Toyota customers in Italy can now do exactly that, as a special edition Aygo has gone on sale exclusively through the online retailer Amazon.
A limited run of 50 Toyota Aygo Amazon Edition cars are now available to buy at Amazon.it, in a unique experiment in online auto retail.
See more about the Aygo Amazon Edition at Amazon.it.
Customers have until 31 December 2015 to reserve one of the cars by placing a 100 Euro down payment. Once they've done so, they'll be contacted by Toyota to arrange delivery of their set of new wheels to a convenient dealership, which will be made within 15 days of their order being placed.
The Toyota Aygo Amazon Edition is priced at 12,000 Euro – representing a 3,450 Euro discount on the retail price of a similarly equipped model. The car is also offered through Toyota Italy's 'Pay Per Drive' scheme, where it is paid for over 48 installments of 139 Euro per month.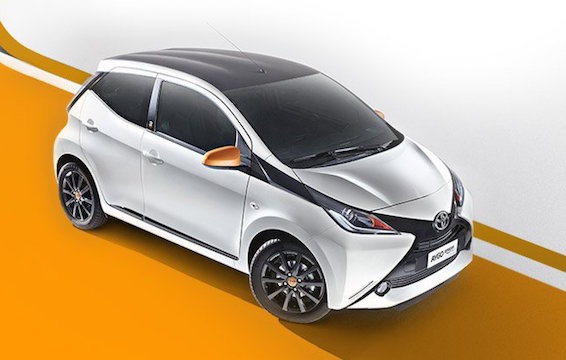 Toyota Aygo Amazon Edition specifications
The Aygo Amazon Edition has a unique specification that brings together the attitude and expertise of both Toyota and Amazon.
The Cool White bodywork is accented by details such as the wing mirrors, alloy wheel center caps and the frames of the air vents being finished in the recognisable Amazon orange colour, while the Piano Black front X, carbon look roof and black 15-inch alloy wheels add a contrasting touch. Amazon logos are located on either side of the car and on the rear window.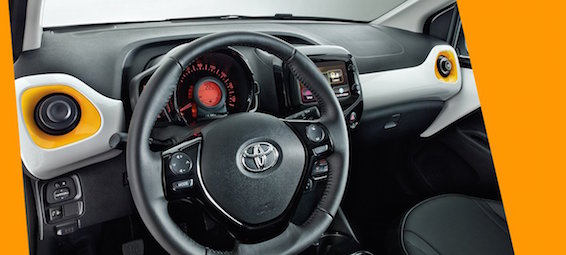 Inside, the Amazon Edition Aygo has an one-off leather seats and a leather-covered steering wheel with Piano Black inserts. Befitting Amazon's technological prowess, it's equipped with the 7-inch x-touch multimedia system, a rear parking camera and automatic air conditioning.
Selling Toyota Aygo on Amazon
Alberto Santilli, marketing strategy director for Toyota Motor Italy, said: "We believe in innovation and making technology available to everyone. Toyota seeks extraordinary goals, and aims to design the future of the automotive market – so we cannot overlook the digital world.
"For this reason we have decided to launch this Toyota Aygo on Amazon, in order to place the customer at the center of our efforts. We have decided to embrace this project because we want our products to be available to everyone at all times."