British law does not currently require road users to equip their cars with winter tyres during the winter months. However, many European countries have made the use of winter tyres compulsory, either countrywide or regionally, while others strongly recommend their fitment during the winter months.
So if you are planning a road trip into mainland Europe between November and April, it is vital that you research the legal requirements of each country you pass through.
But what if you are planning to stay in the UK this winter. Is it a good idea to fit winter tyres, even if there is no real chance of snow? Are the benefits of fitting winter tyres – that is, a tyre which features the M+S (mud and snow) and cold weather (snowflake inside a mountain) symbols on the side wall – greater than the potential savings of staying on summer tyres?
What's particularly interesting about winter tyres is that the deep tread pattern is designed to carve through the loose top surface and fill up with snow, because few things are better at gripping snow than snow itself. This deep pattern also makes a winter tyre less susceptible to aquaplaning across areas of standing water. Meanwhile, the small wavy incisions, or sipes, in each tread block act like thousands of tiny teeth that bite into the road surface to provide additional grip.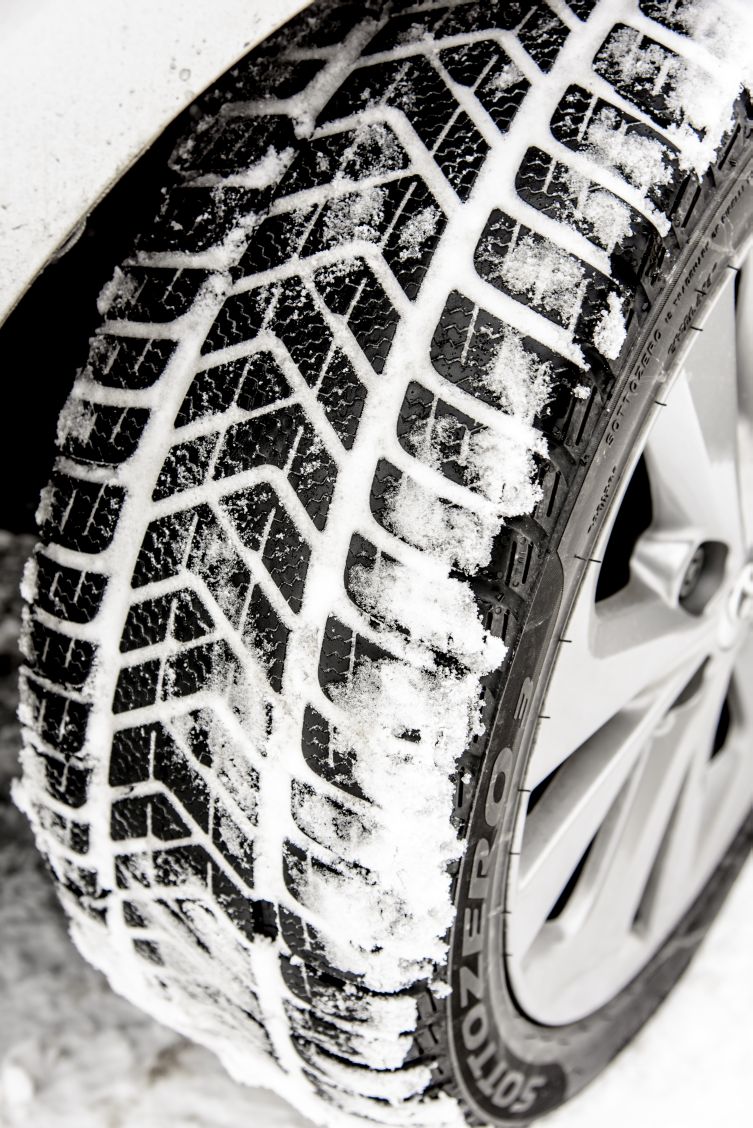 The rubber compound of a winter tyre is also different from that of a summer tyre. It contains a higher percentage of natural rubber, which remains supple and elastic when the temperature is below seven degrees centigrade. This allows the winter tyre to generate greater friction through its ability to flex and match the contours of the road.
Because of this characteristic, a car equipped with winter tyres on a cold, dry day will be able to stop in a shorter distance than the same car on summer tyres. But that differential increases dramatically if the road surface is covered in ice, snow or slush.
Our experience of winter tyres during the Auris to Auris road trip demonstrated very clearly the difference in grip levels between winter and summer tyres on cold Alpine roads.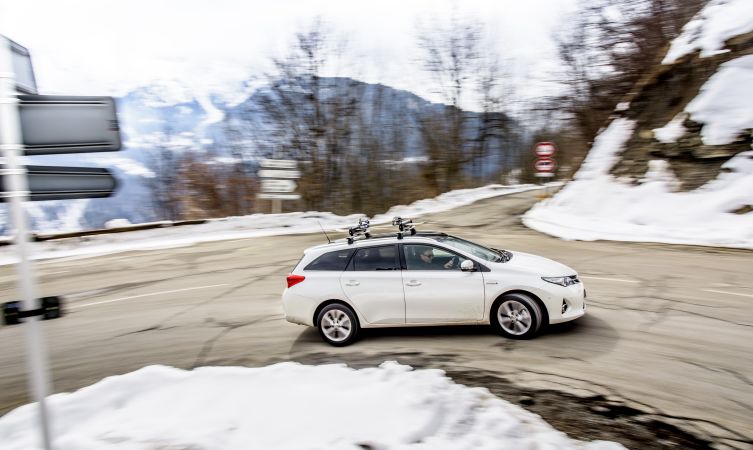 The turn-in behaviour of our Auris remained sharp when navigating hairpin bends at elevations of over 1,800m and felt nothing less than confidence inspiring at all speeds. But the tyres truly came into their own on the side roads and parking zones where the snow clearing machines couldn't reach.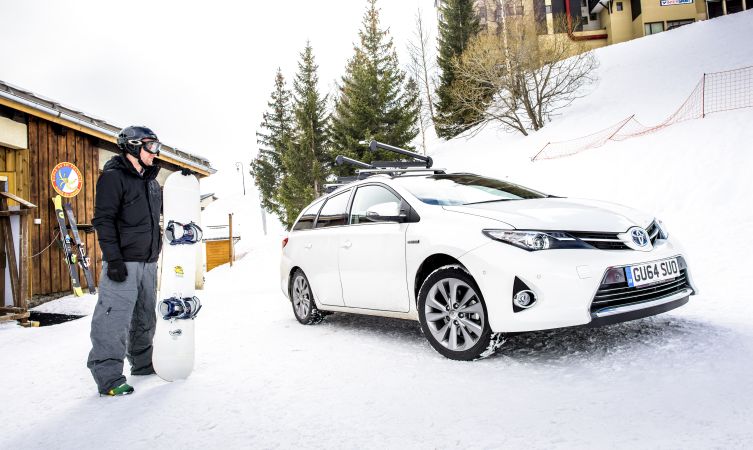 Inadequately equipped cars caught out by sudden snowfall had been seemingly abandoned by their owners or at least only extricated after an incredible amount of shovelling. With winter tyres on, however, we felt almost impervious to the weather and able to safely explore new, less-travelled areas without ever worrying about how we would return.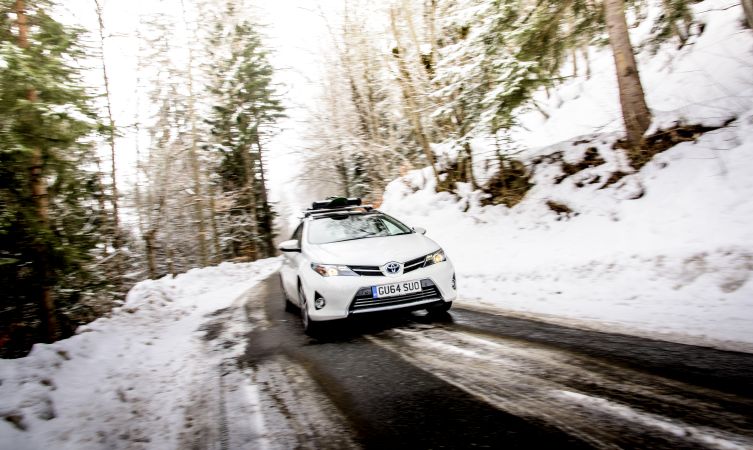 Why not speak to your local Toyota dealer about winter tyres? Buy a set of winter wheels from there and they will look after the unused set at the Toyota tyre hotel.
See also
Auris to Auris: a road trip to the Alps
Toyota Auris accessories for the snow