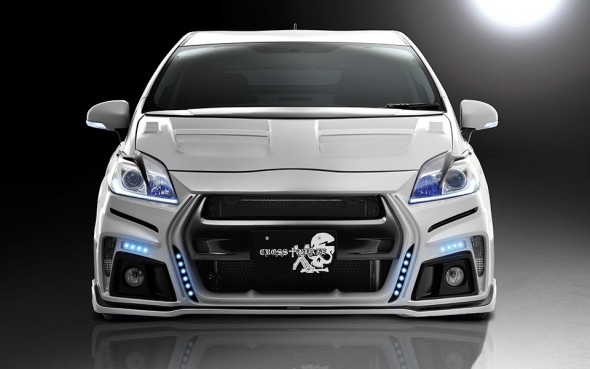 When we set an economy record in a Toyota Prius Plug-in at the Nürburgring in the summer, we turned-up the heat a little on the car by adding an official TRD bodystyling package, and TRD Sportivo front and rear shock absorbers and springs.
But what would it be like if you were to go a step, sorry, several steps further, in the pursuit of sporting prowess for a Prius? Well, it might look a little something like the above effort from Japanese tuning specialist Rowen International.
The company has created an astonishing kit for the model, that alters virtually every surface of the car in one way or another, and the result is nothing short of jaw-dropping.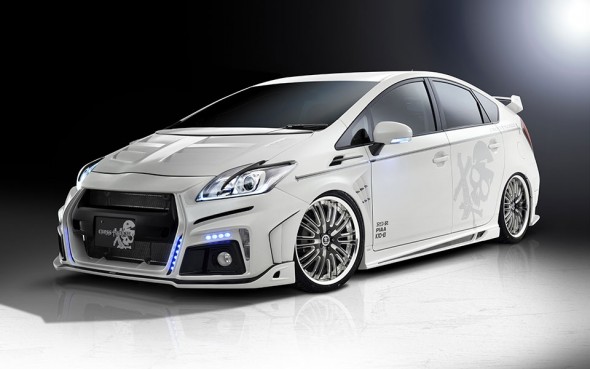 At the front, two sets of blue LED daytime running lights have been added – one stacked horizontally, and the other vertically. The familiar slatted upper grille, and upswept lower air intake has been replaced by a gaping front-end, that incorporates a mesh grille. Huge air intakes dominate the bonnet, and the car has also been debadged.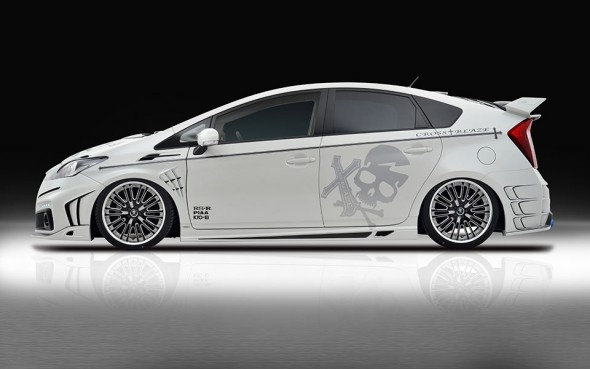 In profile, the car sits noticeably lower than the standard model, or even our TRD model, while skull decals on the rear doors add a dose of attitude – not usually akin to Prius. At the rear, the kit's appearance is properly dramatic, dominated by a multi-faceted rear bumper and eye-catching blue-coloured quad exhaust tips. A dramatic spoiler has been added, along with spectacular, smoked LED lights.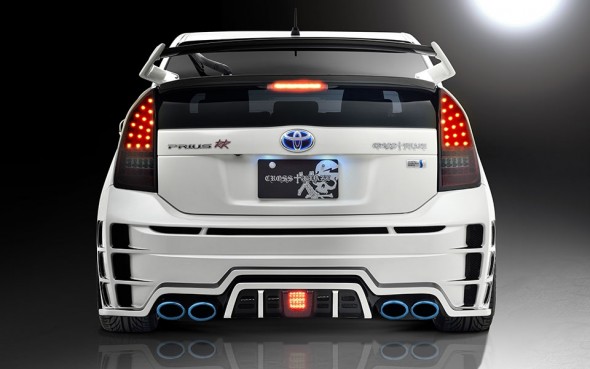 The hybrid powertrain for which Prius is famous for remains untouched by Rowen. What do you reckon? Has Rowen hit on a winning formula? Or is its Prius kit a bonnet scoop too far?
See also:
Prius Plug-in records a 698mpg lap of the Nürburgring
Prius Plug-in TRD build
Car Throttle: Toyota Prius not badass enough? You'll be wanting this
Where next?
If you'd like to try your hand at modifying your own Prius, we can help point you in the right direction, and if you'd like to test drive a car, leave a comment below, and we'll be in touch shortly.
Find out more about the Prius range on the designated section of the Toyota UK website.