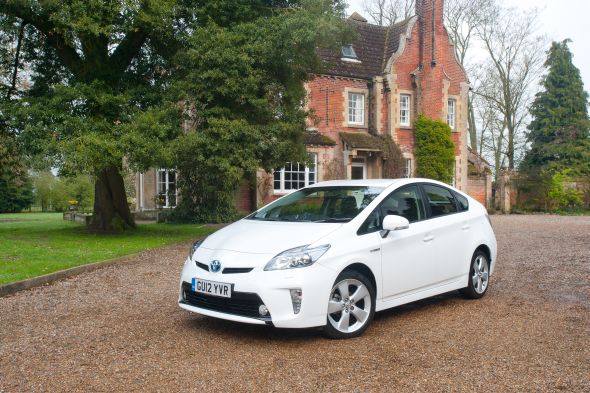 When the original Toyota Prius in Japan in December 1997, it changed the motoring landscape forever. For the first time a mass-produced hybrid vehicle was available at an affordable price, and as Toyota introduced subsequent generations of Prius and expanded its sales area around the world, the flagship Toyota hybrid cemented its position as the world's best-selling hybrid car.
However, some have claimed that the benefits of a hybrid like the Prius are overshadowed by its production methods, often citing information from articles they've read or things they've been told.
Others are concerned about the reliability of hybrid technology, developed relatively recently compared with conventional petrol and diesel engines that have been with us for more than a century. So are these misgivings fact or fiction?
Here, we 'bust' some common Prius myths.
Prius Myth 1) The batteries on a Prius quickly wear out and cost a fortune to replace.
It's almost two decades since Toyota began development of the hybrid petrol-electric drivetrain in Prius, during which time the firm's hybrid battery technology has continually remained at the forefront of this exciting area.
Currently, the hybrid batteries in all models of the Prius family use either the latest nickel-metal hydride (Ni-MH) battery technology or, in the case of the Prius Plug-in, new lithium-ion (Li-ion) tech.
Regardless of which technology is used, the battery pack will last for many years and miles – many first-generation Prius remain on the road today. And if you buy a new Toyota hybrid, it comes with up to 11 years' unlimited mileage warranty on the hybrid battery pack thanks to Toyota's Hybrid Health Check scheme. So you can enjoy complete peace of mind with no worries.
Toyota is already conducting research and development of its next-generation batteries, which will take another step forward in terms of size, weight and storage capacity.
Prius Myth 2) Producing raw materials for the hybrid batteries causes lots of pollution and harm to the environment.
This claim was published in print and online by the Mail on Sunday. It said the industrial site in Sudbury, Canada, that produces nickel used in all kinds of industrial applications, including Toyota Prius battery packs, had polluted the landscape to such an extent that it resembled the arid surface of the moon.
This was untrue, and following a reader's complaint to the Press Complaints Commission, the article was removed from the Daily Mail website, although the retraction can still be viewed here. The industrial site mentioned in the original article has reduced its emissions by more than 90 per cent since 1970 and is currently undertaking a $1 billion emissions reduction initiative due for completion in 2016.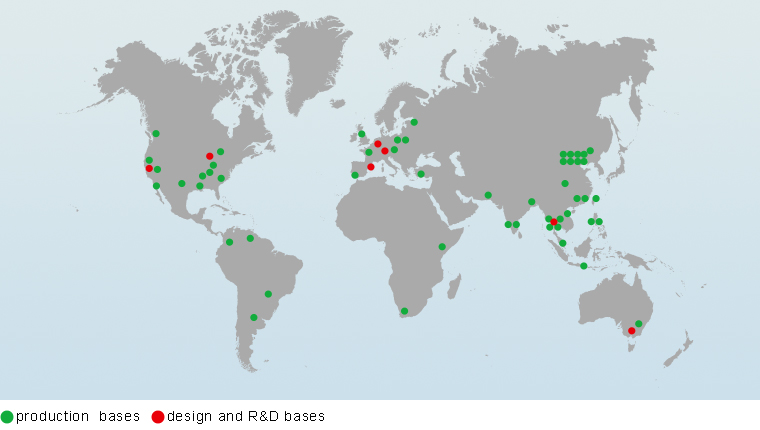 Prius Myth 3) Parts for hybrid cars are made all over the world and then have to be shipped to Toyota's factory for final assembly.
It is correct that materials and components used in Prius are manufactured in a number of different locations around the world, but this is no different to the production of all mass-produced vehicles, whether they are hybrid or conventionally powered. With a global manufacturing base (pictured above), camakers such as Toyota commonly ship materials and components from one country to another during the production and final assembly of most vehicles.
Prius Myth 4) The cost-per-mile of a Prius is higher than an SUV.
This assertion comes from a 2007 study published in the US. However the results of the study were based on assumptions about how many miles a car would cover in its lifetime, and assumed that Prius wouldn't last as long as a non-hybrid vehicle. In contrast, real-world experiences of the Toyota Prius have proved that it is more than capable of matching a non-hybrid in terms of longevity.
The results of the original study were debunked in a 2007 report (PDF) by the Pacific Institute's Integrity of Science.
Prius Myth 5) The Toyota Prius has a greater impact on the environment because of its more involved production process.
According to the UK's Society of Motor Manufacturers and Traders (SMMT), 85% of a vehicle's carbon emissions come from the fuel used when it is driven. Therefore a small increase in carbon emissions from the manufacture of Prius is more than offset by fuel savings throughout its life on the road. Additionally, at the end of its life, over 85% of Prius components can be recycled, and more than 95% of the car's materials are recoverable.
As a company, Toyota is committed to reducing the environmental impact of its manufacturing processes and has drastically reduced them at many of its manufacturing sites, including here in the UK and at the Prius production facility in Tsutsumi, Japan. Toyota continually lowers its emissions levels so that all its cars, including Prius, will have less impact on the environment.
Prius Myth 6) A hybrid like the Prius isn't any better than the latest diesel cars.
Both hybrids and the latest diesel cars offer consumers excellent fuel economy, but the disadvantage of a diesel compared with a petrol-electric hybrid like the Prius is its emissions. Nitrous-oxide (NOx) and particulate emissions from diesel cars contribute to poor air quality, a fact recently highlighted by proposals to introduce an additional charge for diesel cars in London and calls for higher rates of tax on diesel fuel.
The effects of NOx and particulate emissions have significant health implications – the Department for Transport reports that they can have "adverse effects on health, particularly among people with existing respiratory illness" and associates them with "increased hospital admissions" due to respiratory and cardiovascular problems. NOx emissions also contribute to smog formation and ground level ozone. In contrast, the lower emissions of a Prius hybrid help to improve air quality and reduce these harmful effects on health, particularly when running in zero-emissions ECO mode.
See also:
Toyota Prius review
Hybrid Cars: An Introduction
How does Toyota Hybrid Synergy Drive work?
Carpool video special: Hybrid mythbusting with Robert Llewellyn and the Toyota Prius
Where next?
If you'd like to find out more about Prius or another of Toyota's range of hybrid cars, then please visit the dedicated section of the Toyota website or leave a comment below and we'll get in touch.