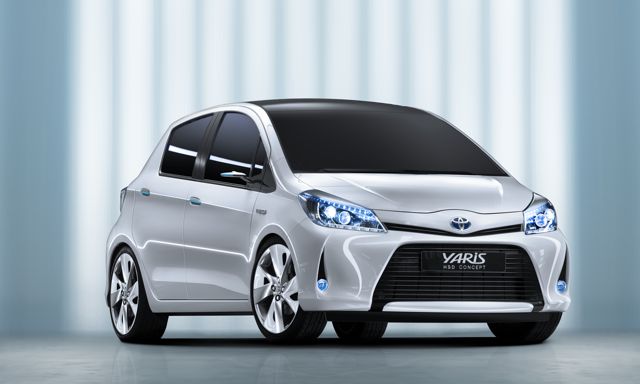 Yaris. Prius. Over the last decade, these two Toyotas have won both hearts and awards the world over. But now, the supermini's compact and clever design and the groundbreaking Hybrid Synergy Drive technology pioneered in Prius have been paired in the new Toyota Yaris HSD Concept, which makes its world debut today at the 2011 Geneva motor show.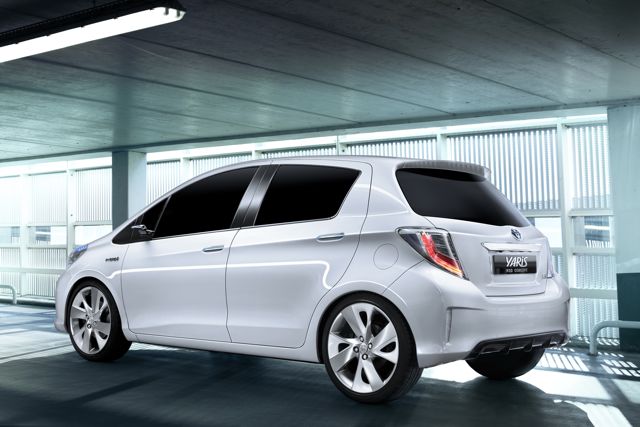 As you can see from these photos, the Yaris HSD Concept inherits the clever packaging that has historically been a fundamental of element of Yaris, with a spacious and practical interior married to a more advanced and sophisticated exterior design.
This is unmistakably a hybrid: the hybrid-specific white pearl paintwork has an exclusive new finish, with sparkling blue metallic accents created using multi-layering application techniques. The hybrid blue accents continue with the car's Toyota badging, illumination of the rear-view camera housings and doorhandles. Combined with daytime running lights and a solar roof, this is one impressive looking car.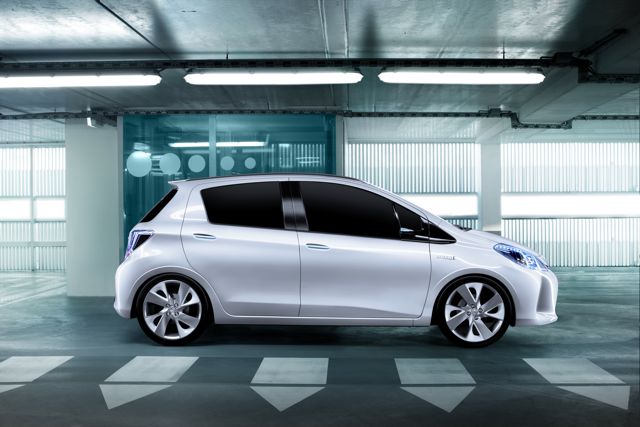 And the clever design continues under the bonnet: the HSD powertrain design has had to be tailored for installation within Yaris's compact and extremely efficient packaging, without compromising its quality and performance, or detracting from the passenger accommodation and loadspace.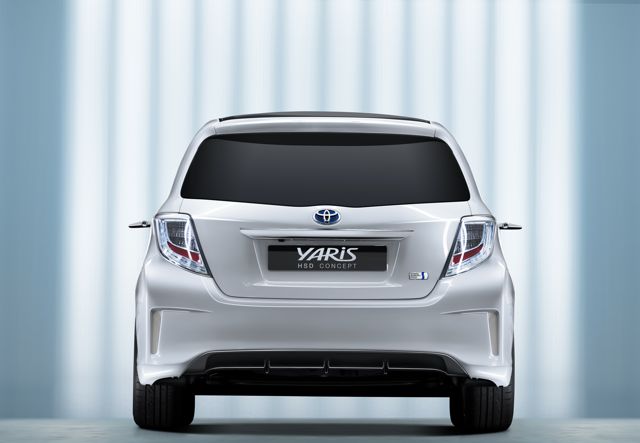 The production model which will follow the Yaris HSD Concept will be launched throughout Europe during the second half of 2012. Cars will be built at Toyota Motor Manufacturing France's Valenciennes plant, making Toyota the only car manufacturer to be producing hybrid vehicles at more than one European factory. This marks an important step in Toyota's strategy for rolling out full hybrid technology across its European model line-up by the early 2020s, a programme that began in 2010 with launch of Auris HSD in the C-segment.
Click here for the rest of the news from Toyota at the 2011 Geneva motor show.