Welcome to a beginner's guide on how to use Apple CarPlay in your Toyota vehicle, as well as looking at the various features of the system and how to use them. Apple CarPlay is available on all current models. There is an Apple CarPlay upgrade available for Corolla and RAV4 models produced since 2019. Click here for more information.
To ensure CarPlay is switched on:
Menu

Setup

General – CarPlay is switched on
Only Apple-approved third-party apps can be used.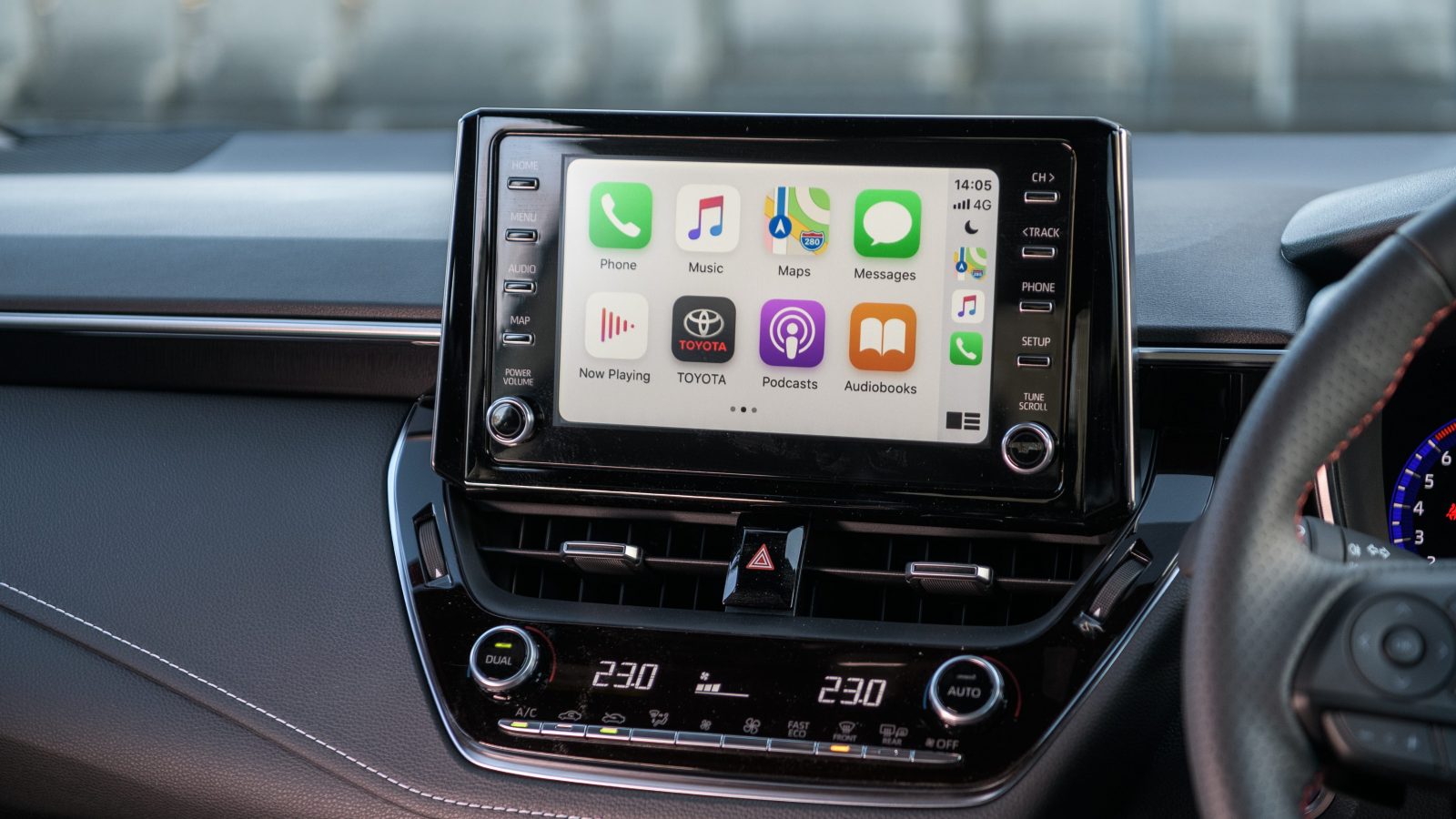 Connect your iPhone (5 or later) using a USB-Lightning cable, by plugging it into the USB data port.
The first time you connect, a message will offer you three options: Do Not Enable, which you might want to choose if all you want to do is charge your phone, not connect it to the multimedia system; Enable Once, if it's a friend or relative's phone that you only want to provide temporary access to the car's infotainment system; or Always Enable, so your phone automatically connects to the car every time you plug it into the cable.
You'll then get a message to say that all your Bluetooth devices will be disconnected.
Wireless CarPlay?
At the time of this article's publication, Apple CarPlay only works through a wired connection in Toyota models except for GR Supra, which is available with a wireless CarPlay setup. To connect the wireless system, pair the phone to the Toyota multimedia system using Bluetooth, choosing Apple CarPlay as the primary function.
You'll then get a prompt on your phone to check that you want to use CarPlay with this vehicle, so tap Use CarPlay.
Now, every time your phone is in your Toyota, the phone will automatically connect to the car.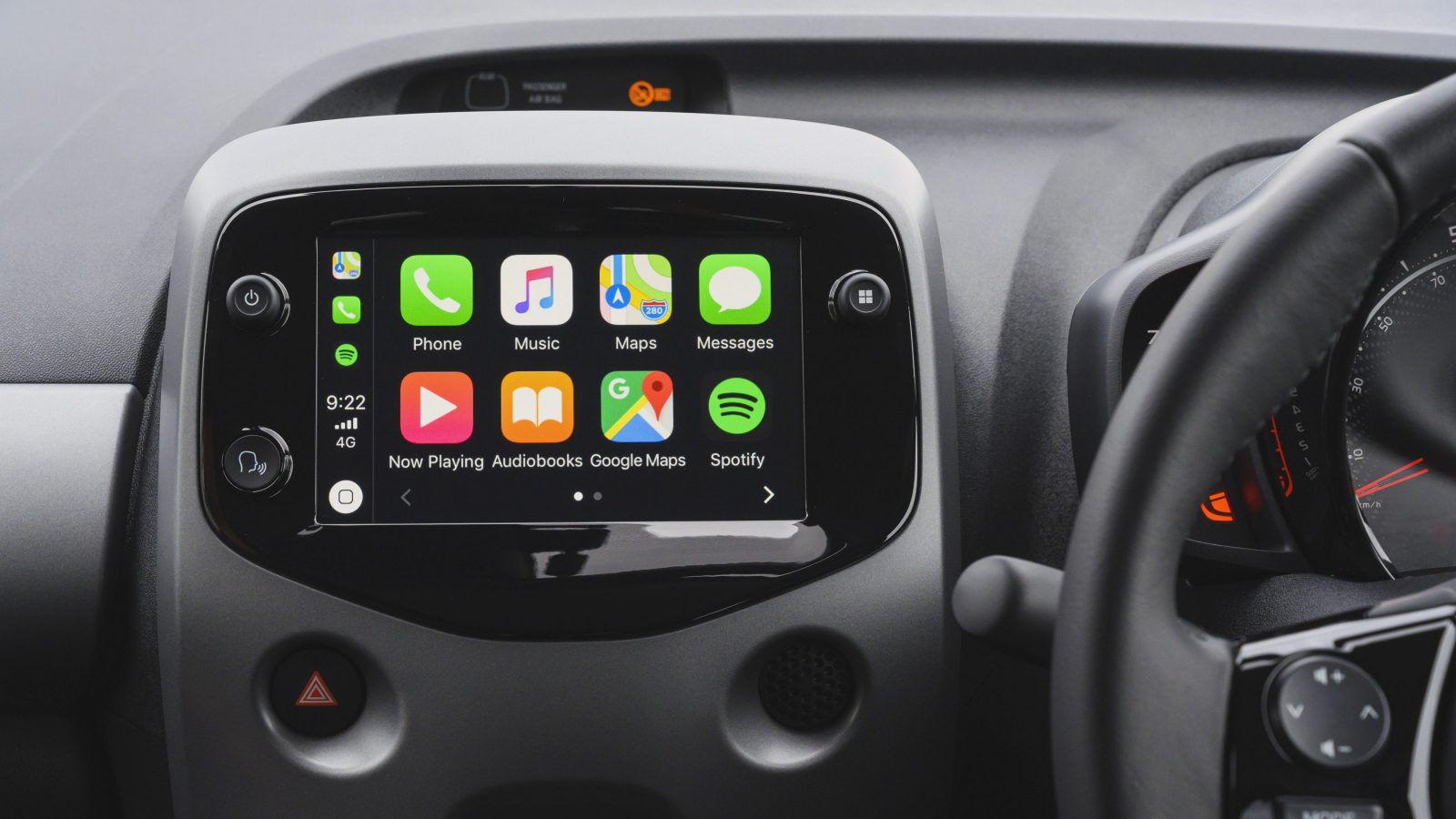 If you want to connect to CarPlay through the display for your car's infotainment system, just tap the Apple CarPlay icon in the main menu. You can also access it via the Media/Radio and Communications icons.
Once you're connected, you'll see a grid of app icons in the CarPlay display, a lot like those on the phone home screen. These will probably cover more than one page – especially if you use music streaming services such as Spotify, or alternative navigation apps such as Waze – so all you need to do is swipe between pages to find the app you need. However, there's also a shortcut menu on the side of the main page of icons, so you can just jump to the most-used apps.
You can access apps by using Apple's Siri voice control function. If you have voice control in your Toyota, just hold down the voice button on your steering wheel and Siri will respond by asking what you'd like to do.